Time to move on. Just like a Christmas tree on the Thames.
Hi folks!
Well here I am, back in a frosty London – one of my fave capitals.
One of the first things I saw here was a Christmas tree bobbing down the river Thames! I think it was a sign… a reminder that the festive period is o v e r, period! Enough already! Back to work!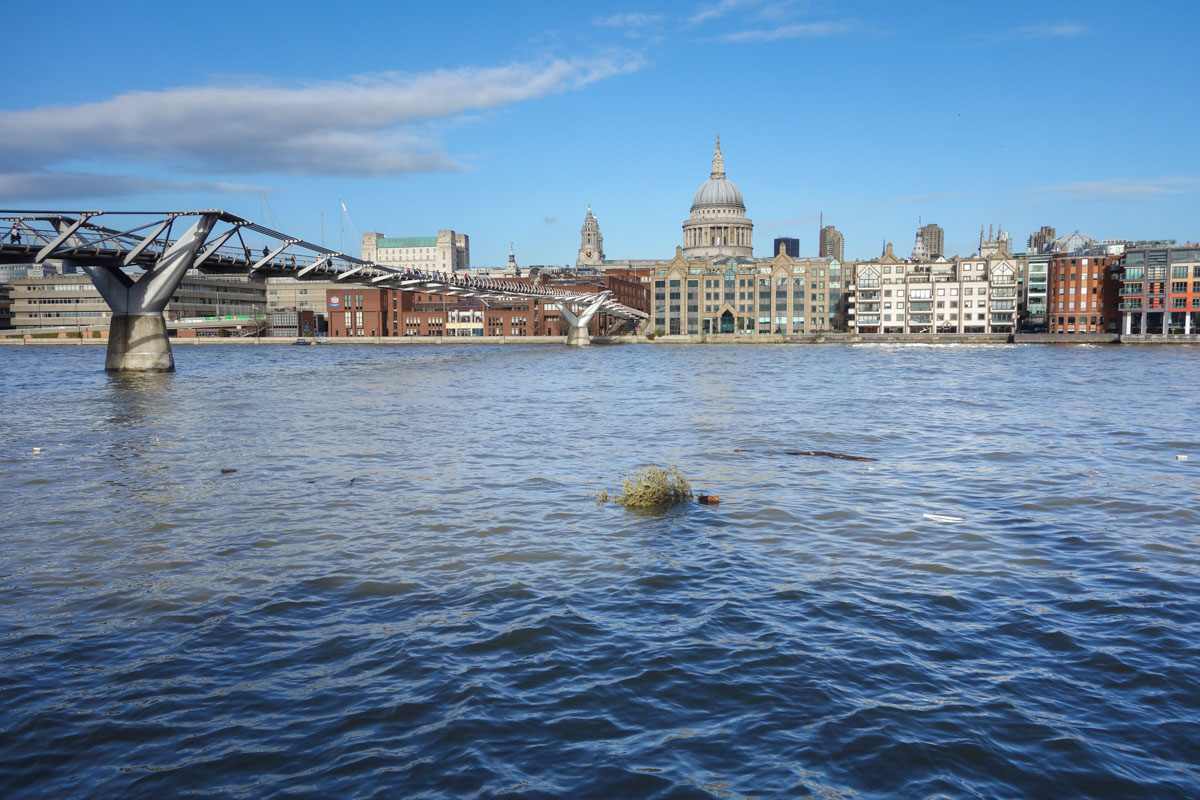 And yes, that is that pedestrian bridge featured in all manner of Brit films and TV, most recently – The 7.39
Aaanyway, I'm already working – kicking off the year in the Old Smoke. We got in a teeny-weeny bit of gentle strolling and camera clicking in – mostly of surprisingly quiet and unpeopled tourist spots – but then, before we could say 'Land of Hope and Glory', we were back at it – toiling away at the cyber-grindstone and its constant milling of cyber events and happenings. Tcha!
Something tells me that 2014 is going to be a reeaally interesting year – full of the bizarre and significant. Indeed, it's already begun: A virus has messed up some of Moscow's speed cameras, while some malware has been discovered in – possibly the worst place it ever could – the control room of a nuclear reactor – in Japan. Lord help us.
Let's hope it's better news soon, eh?…