Golden Gate & Golden State.
Hi everyone!
I'd always dreamed of one day walking across the Golden Gate Bridge in San Francisco – and recently, I'm glad to report, that that dream came true! Traversing the Bay took about an hour (with plenty of stops to soak up the views and take some photos) – from south to north (where I met my fellow frequent travel partner T.T., who was also in a rental car).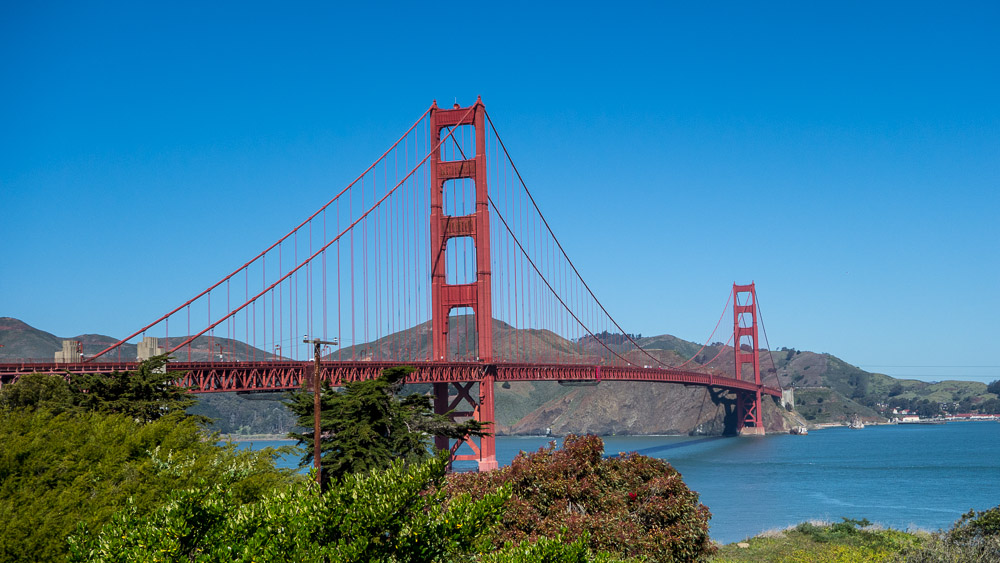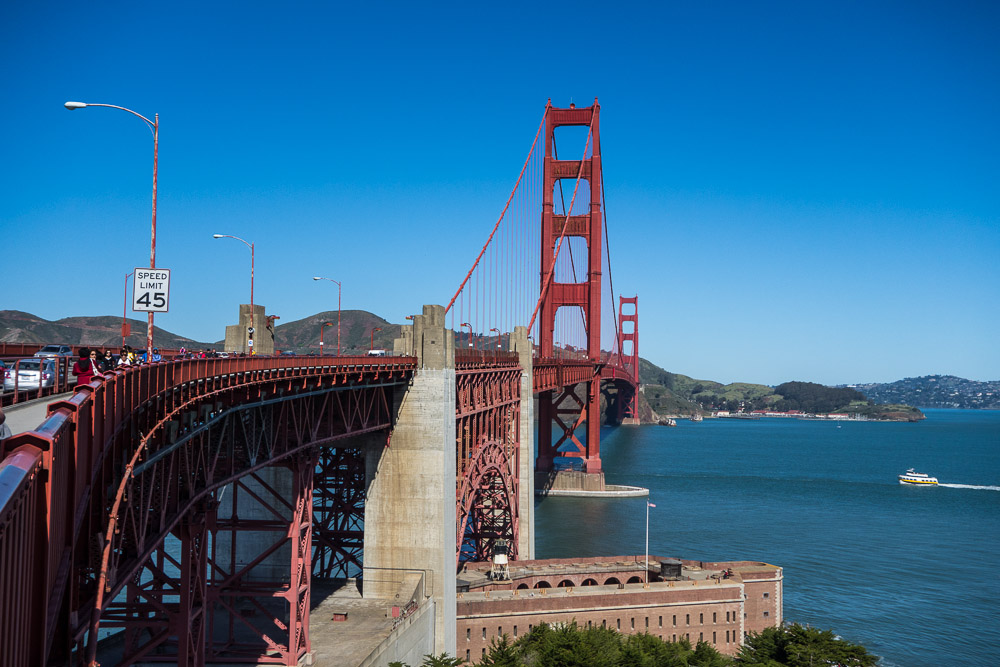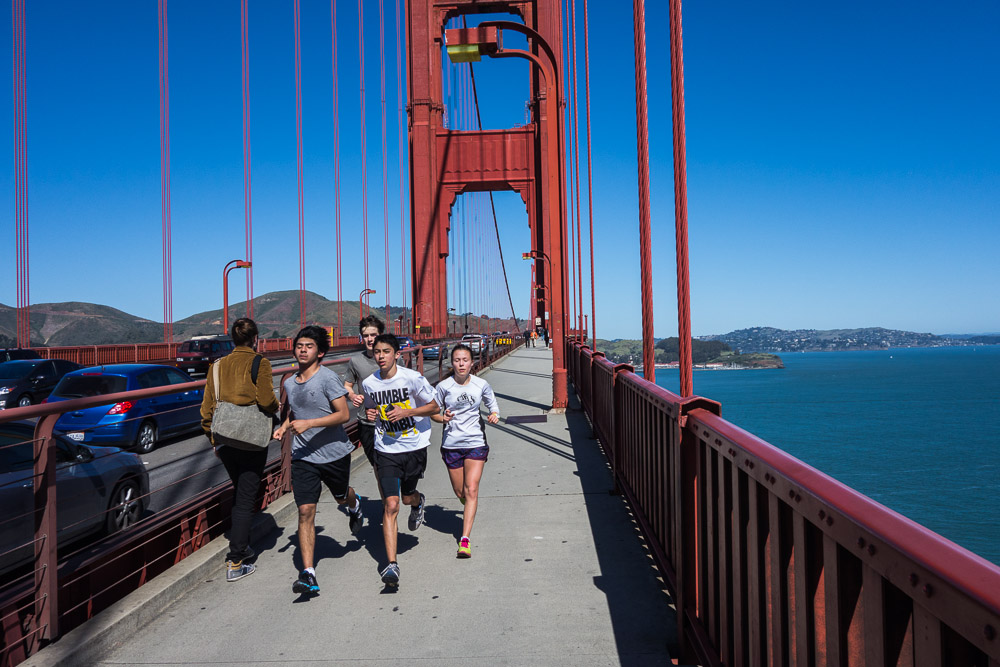 What can I say? Amazing! The views from the bridge are spectacular – in front, to both sides, and below. In the distance you can see San Fran and the notorious Alcatraz, which is now a museum. The eerie island took me back to the climax of the third Dirty Harry film. Was expecting Clint Eastwood to appear at the top of the lighthouse, sideburns a-flaring and flares a-waving, waving his Magnum about.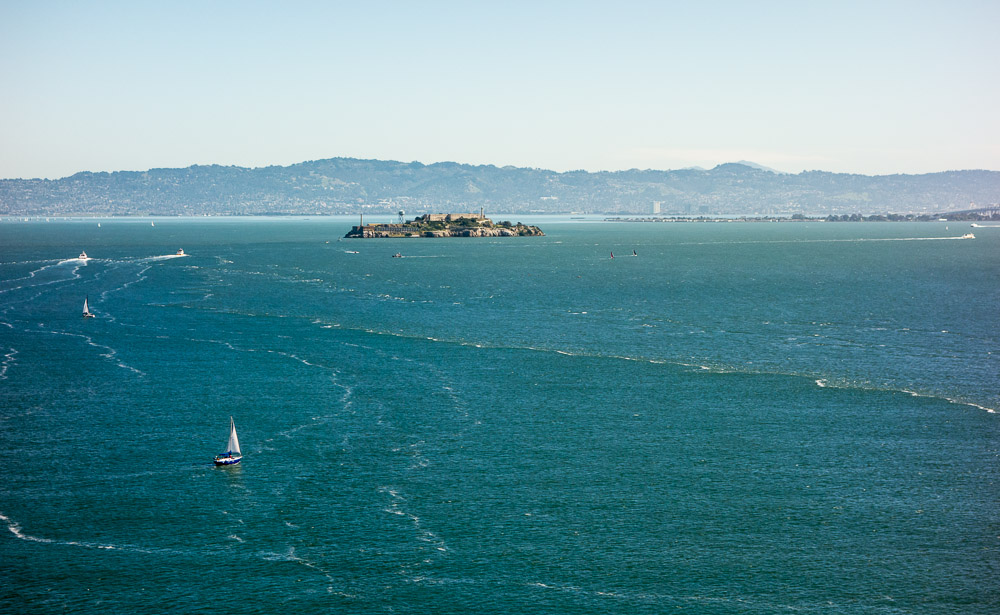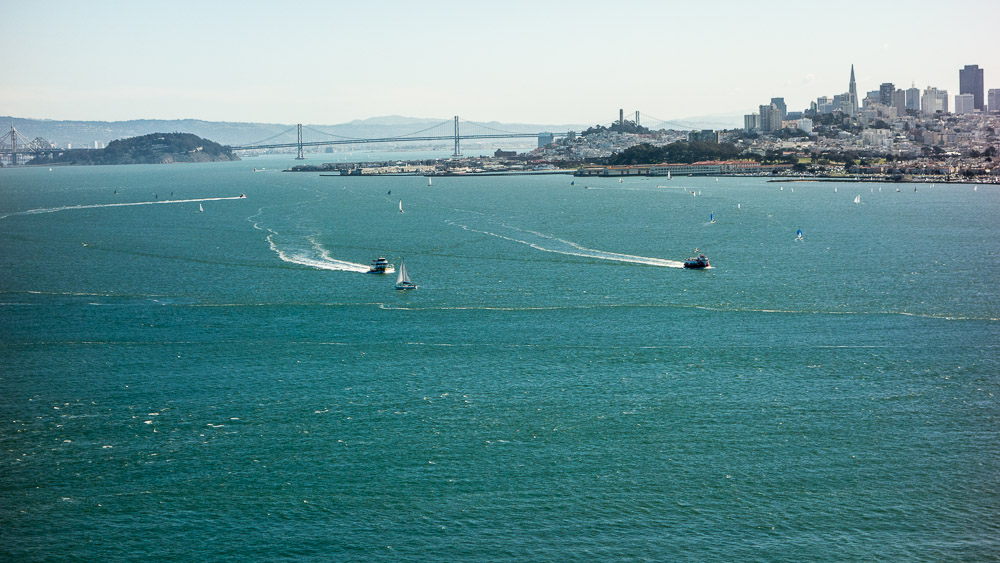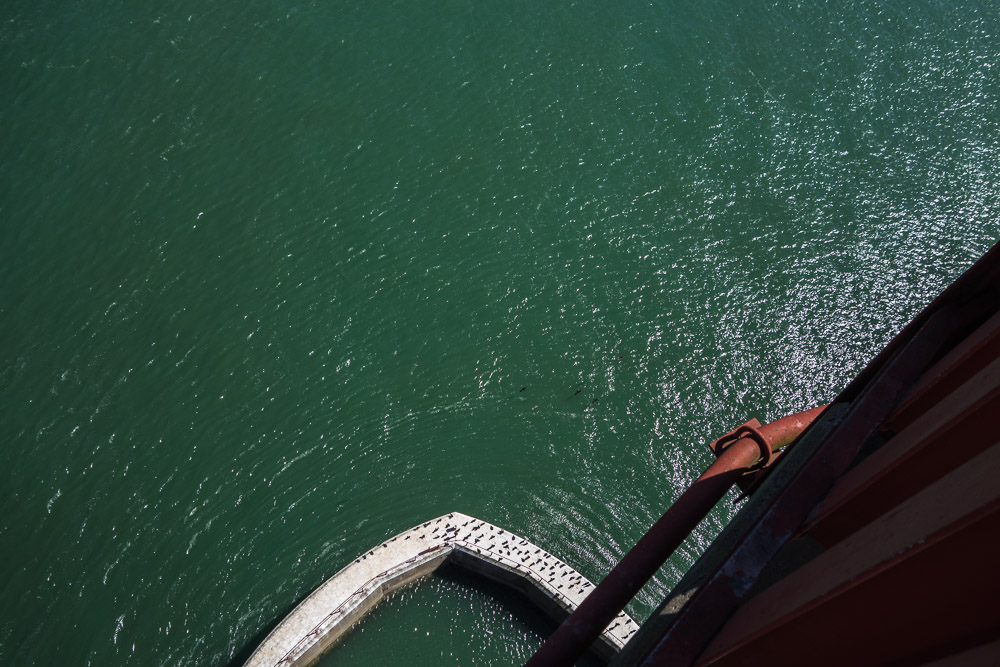 Curiously, some sections of the bridge's railings along the main walkway have no mesh attached to prevent jumpers from committing suicide, which happens rather frequently. That seemed a little strange to me: why have lots of warning signs up and crisis counseling phones everywhere? Why not just install meshing? But I digress…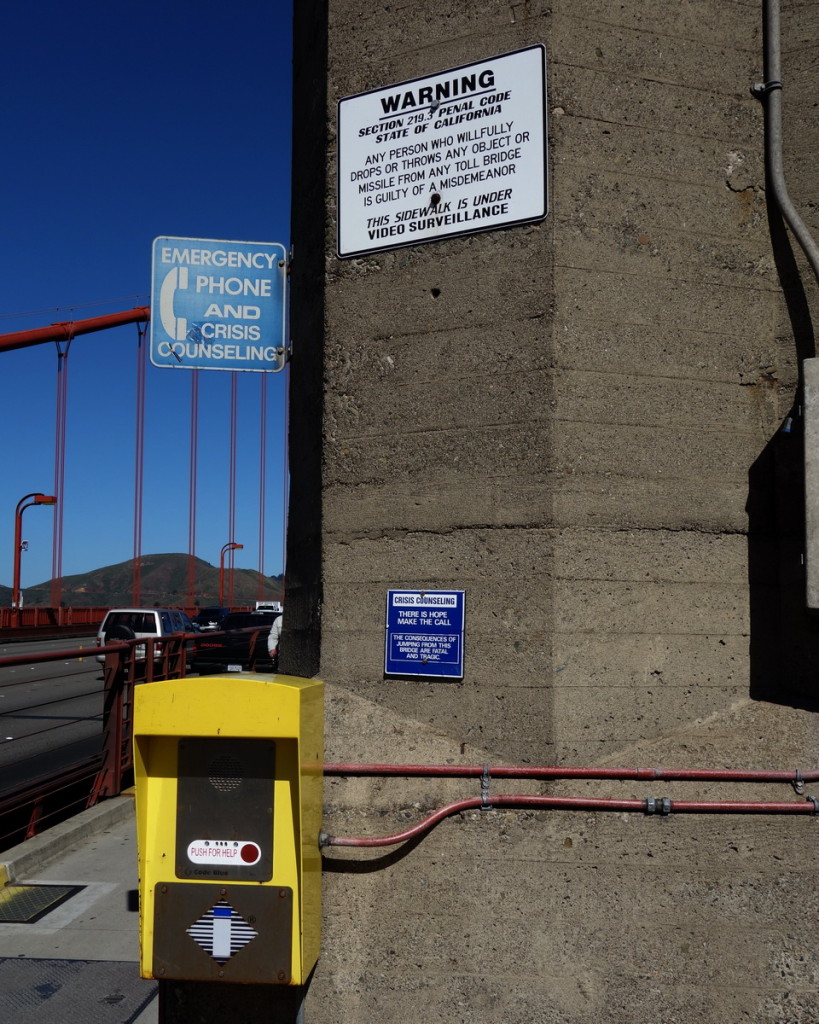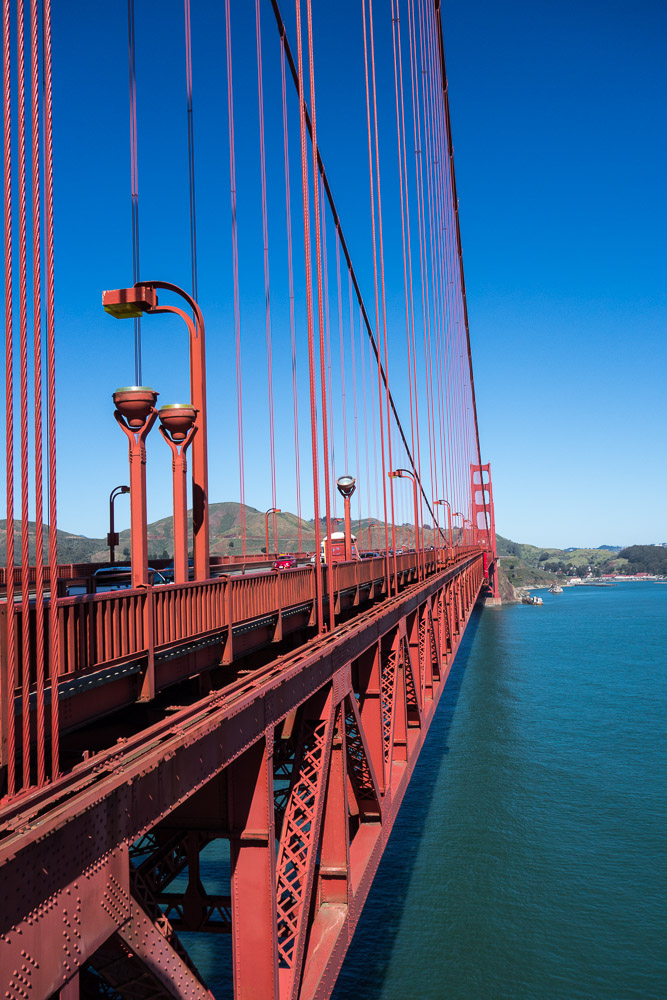 The bridge's construction is rather fascinating – a real engineering feat if ever there was one, especially considering it was built back in 1937! They say it's still the tenth longest bridge of its kind (a suspension bridge) in the world.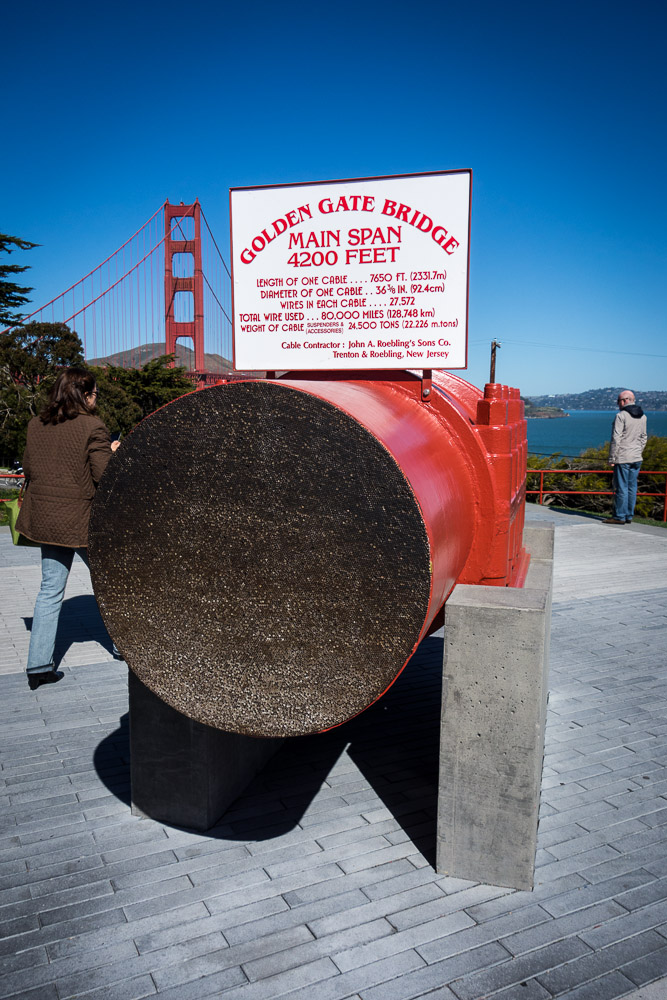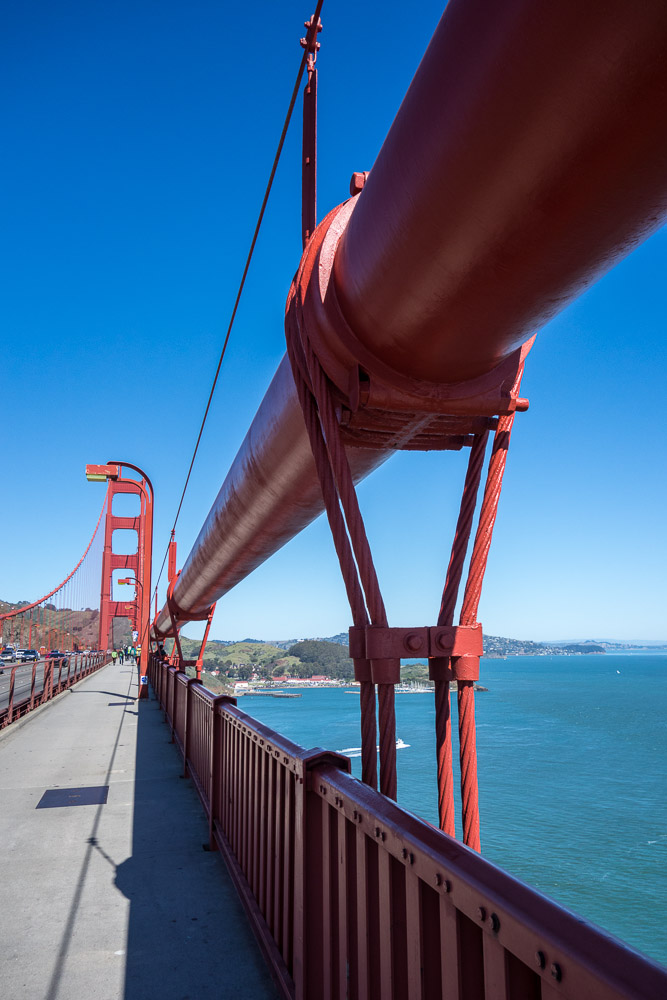 So what else…? To the north of SF (across the Golden Gate Bridge) there's a real nice spot called Muir Woods. This is a national redwood park with sequoias – the common or garden type (not to be confused with giant sequoias, to feature in an upcoming tree-themed post shortly). The sequoias here are – confusingly – slightly taller (though thinner) than their "giant" cousins.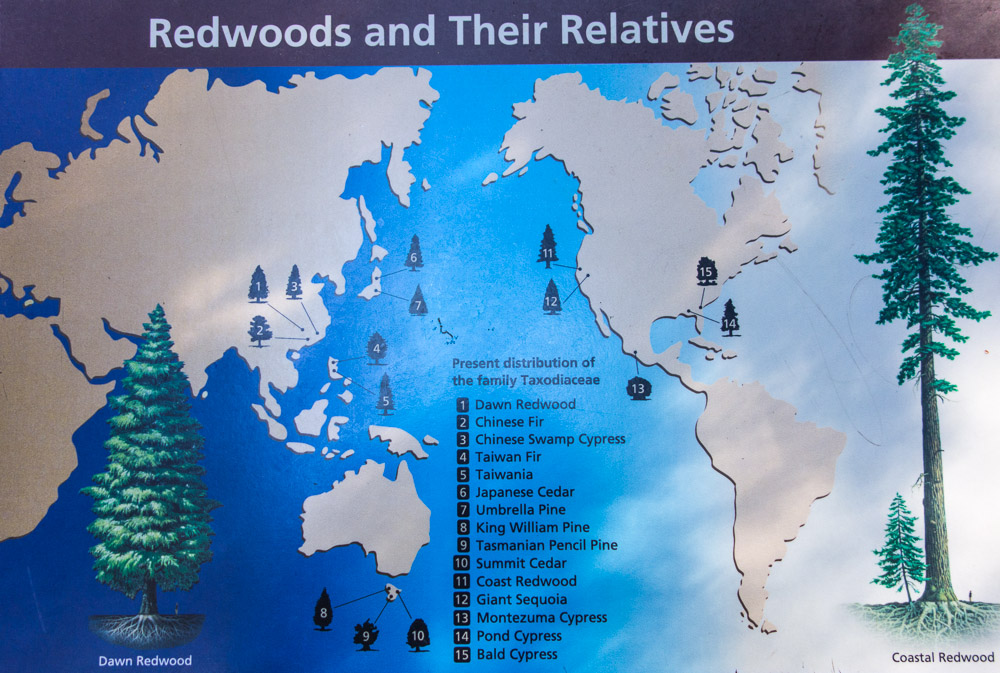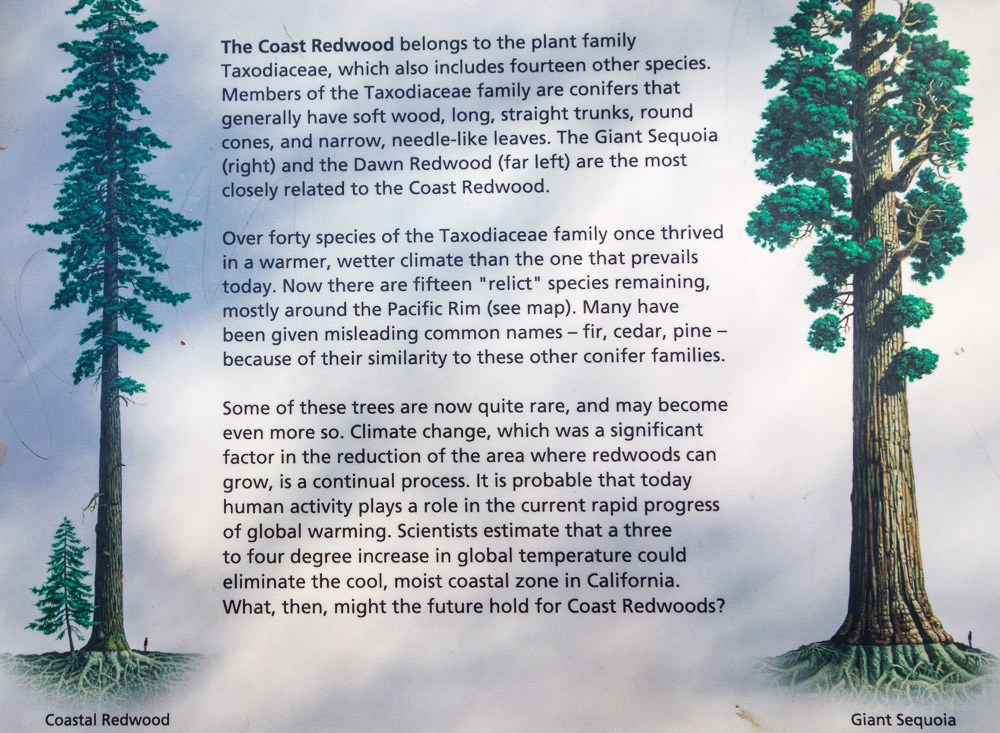 Here's a pic of a section of one of these ancient giants – this one taking root back in… the year 909 A.D.! The cutting indicates when the Mayans and the Aztecs lived, when Columbus arrived in America, and other historical events that occurred during the tree's ultra-long lifetime.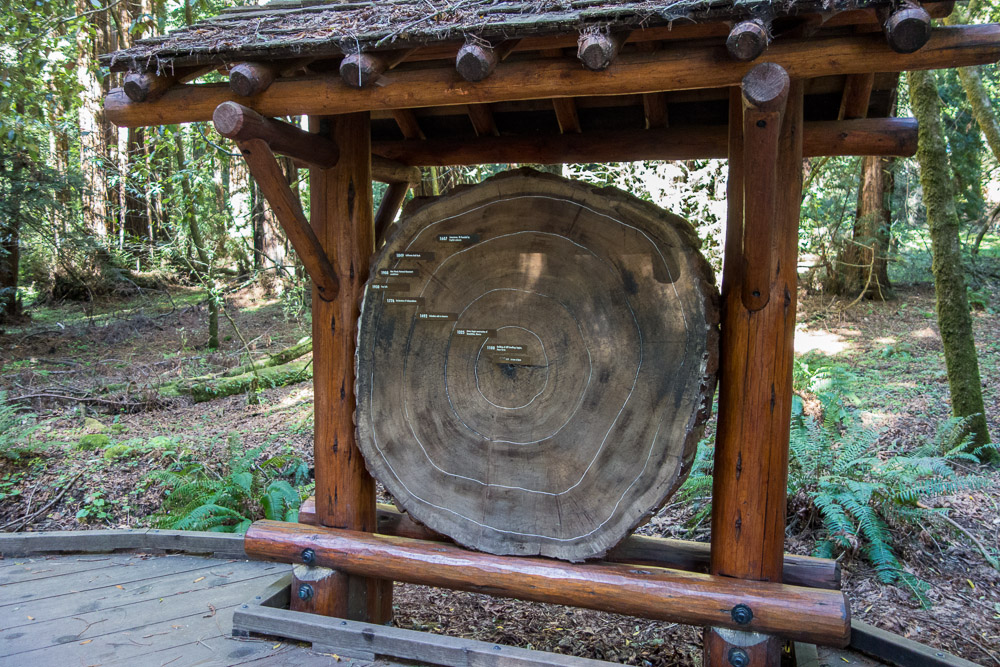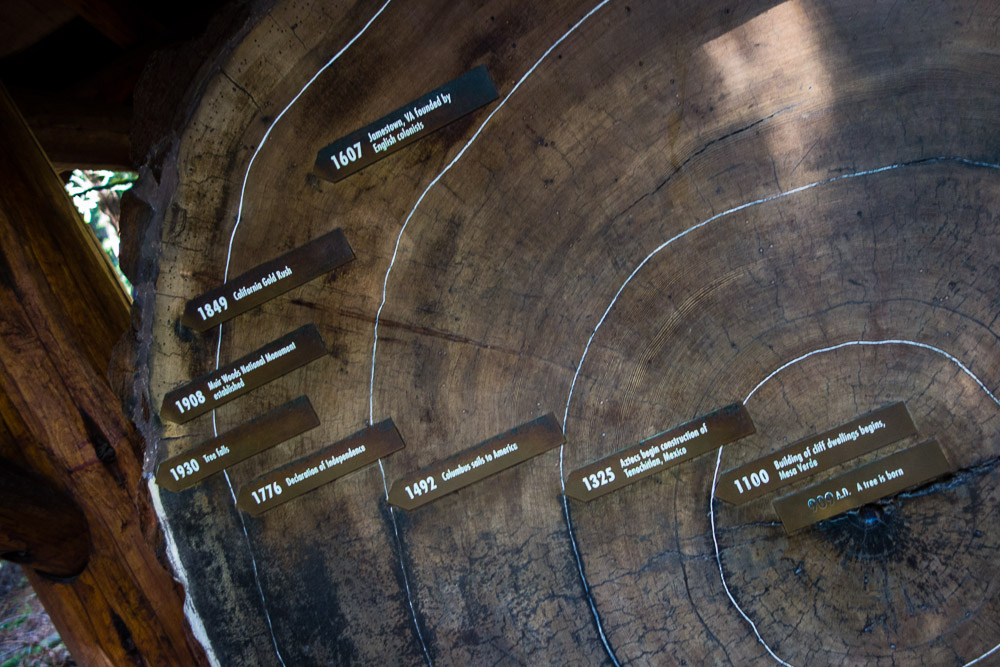 This is a really nice place to visit. It puts one in a good mood, or even a musical mood: Looking up at these colossuses, T.T. all of a sudden broke into song – with this little ditty:
"And in this field (and in this field), there was a tree (there was a tree), the bigg-est tree (the bigg-est tree), that you ever did see (that you ever did see).
And it grew, and it grew, and it grew, and it grew, and it grew, and it grew, and it grew, and it grew…
And the tree just kept on growing and growing and growing and growing and grow… (ing). :)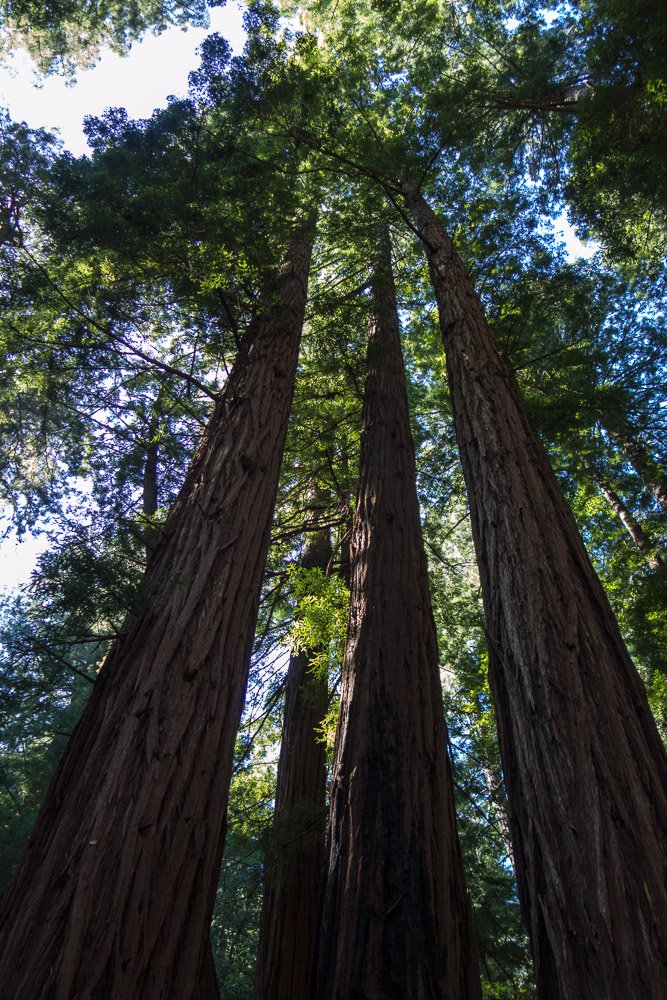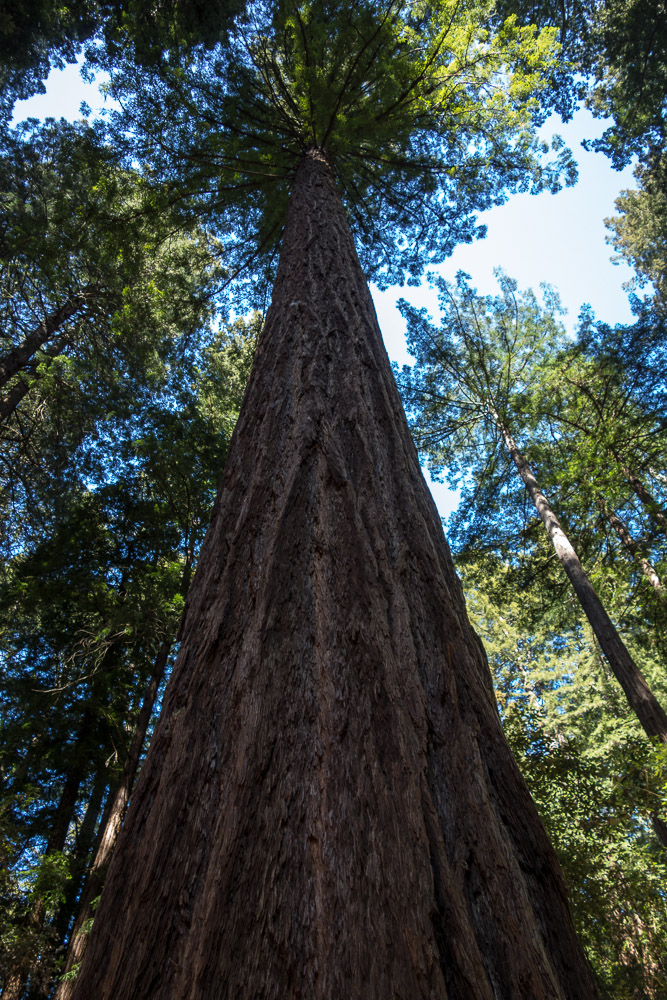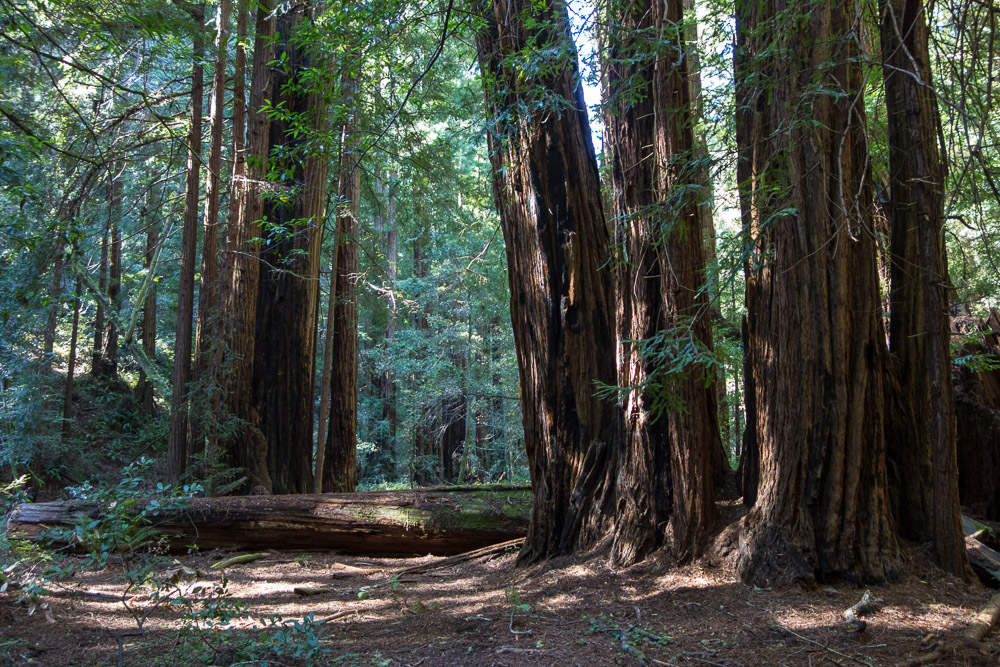 Warning! Parking is a nightmare here on weekends. We got there in the afternoon and had to park quite a distance away – about 20 minutes of brisk walking were needed to get to the park entrance. So it's best to get there in the morning and then do the GGB on the way back. Also, park carefully on the side of the road; otherwise this could happen!: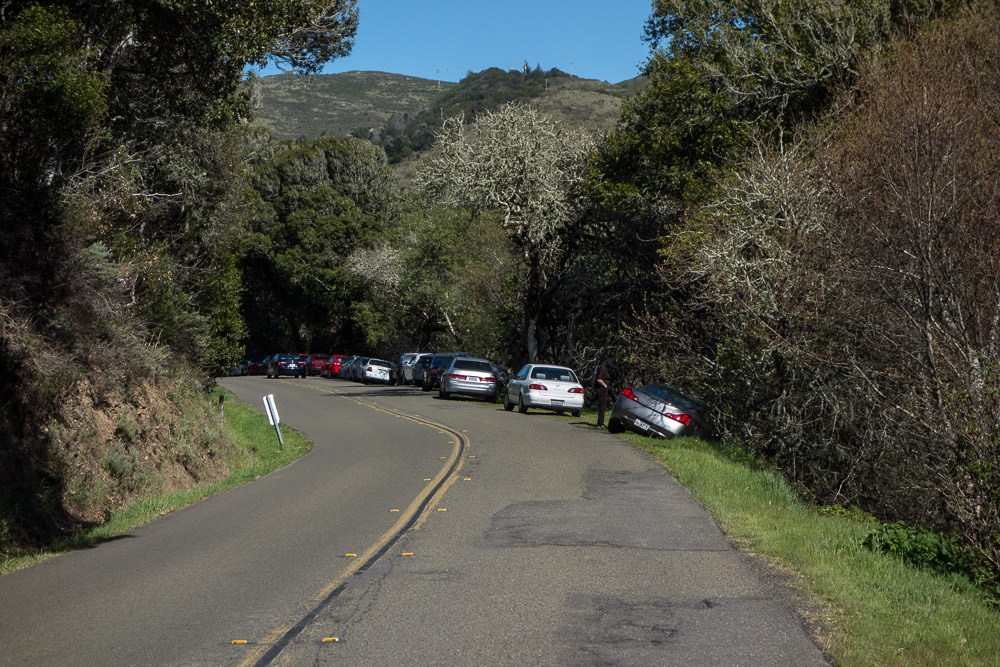 We then headed out to Point Reyes. It is farther to the north off of a gorgeous little roadway along the ocean.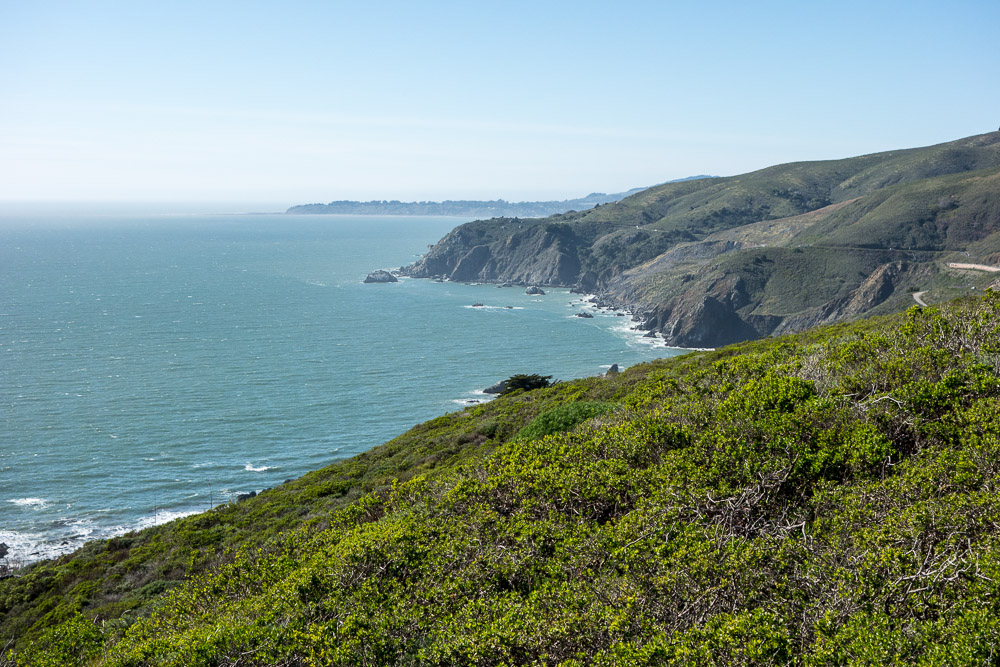 Unfortunately, by the time we got to Point Reyes the sun was already setting, so we didn't get to see all the major attractions there (awesome cliff-lined coastline, mountain hiking paths, and both elephant seals and fur seals). We had to leave all that for next time. We did, however, manage to fit in a quick visit to Drakes Beach before heading back to Silicon Valley.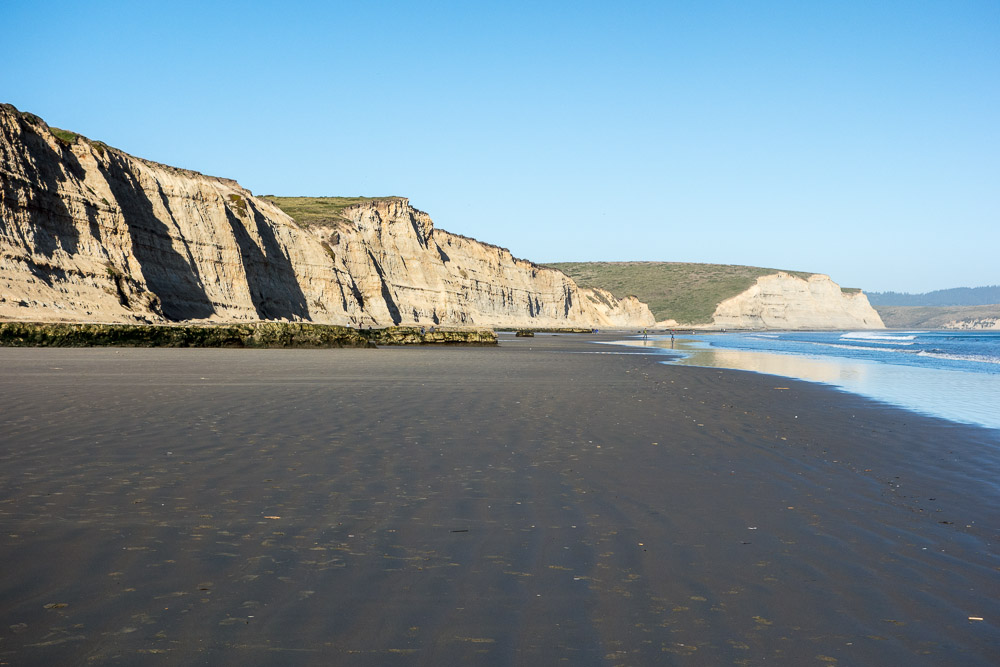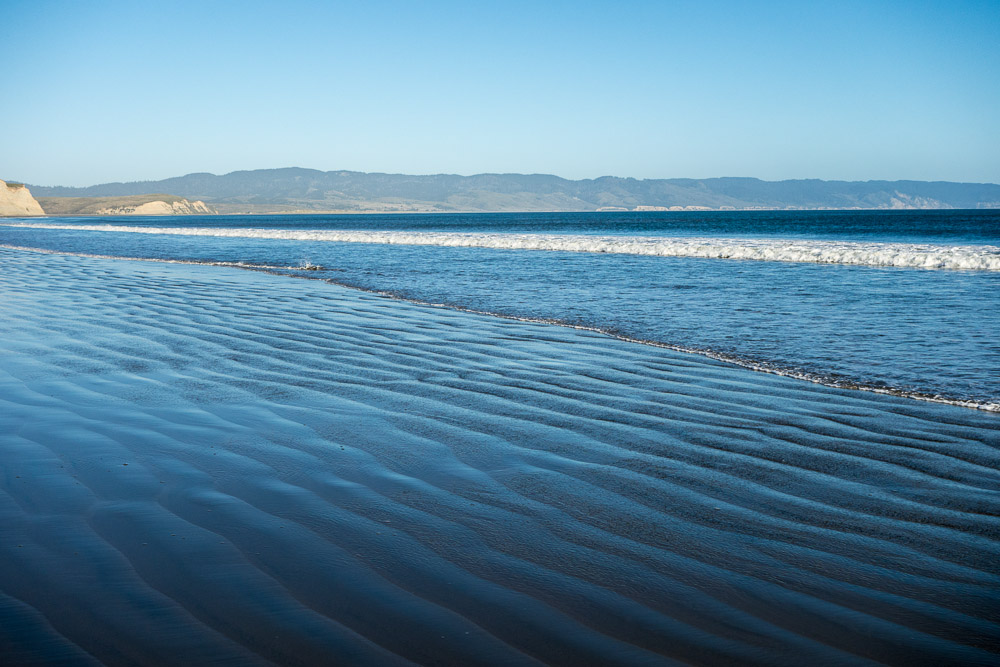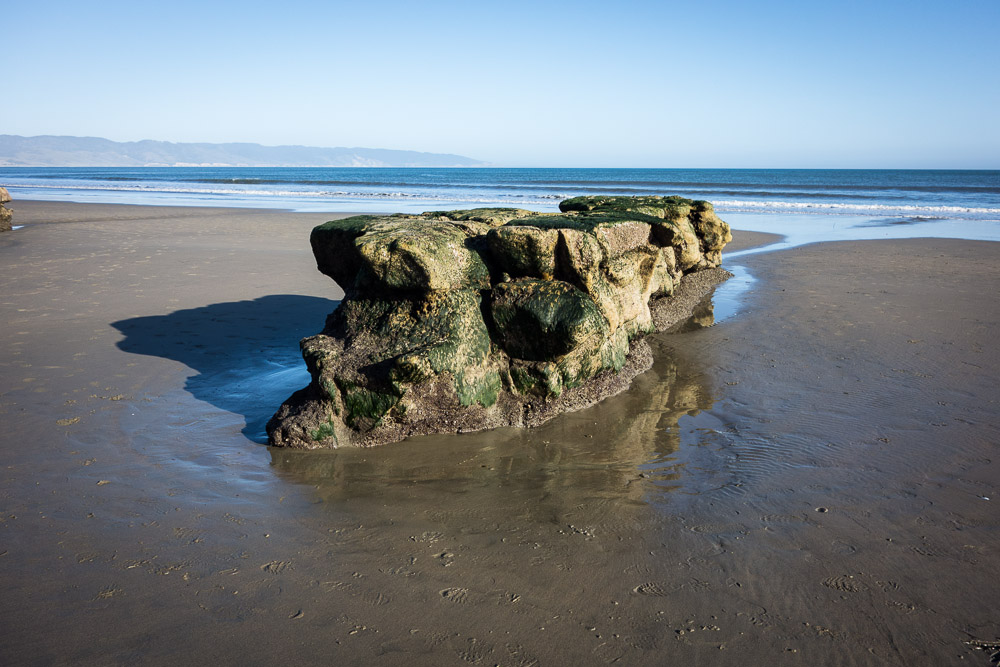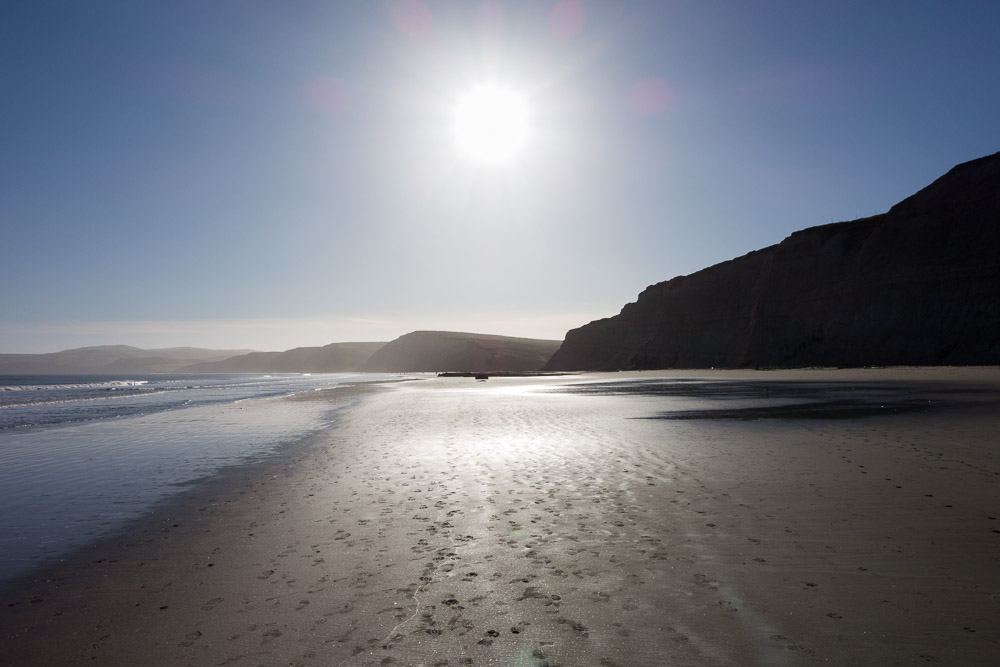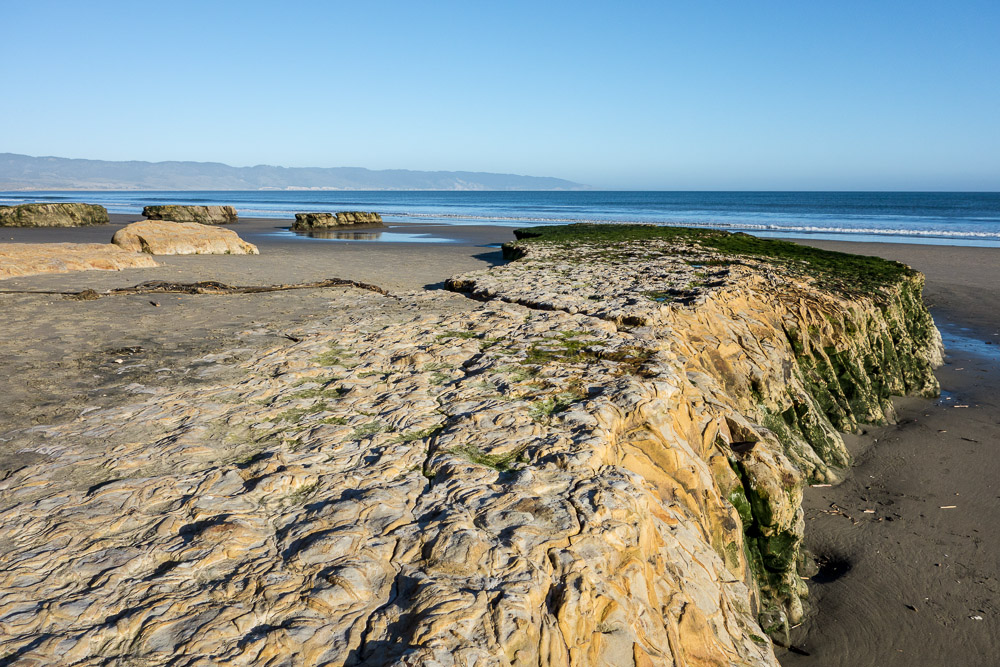 The rest of the photos with this day's sights are here.
That's all for today folks; more up v. soon…