Kamchatka-2012: Tolbachik and the Northern Fissure.
Day 16 (2). Tolbachiking it!
Hardy tourists are attracted to Tolbachik in high season like… like office workers to social networks during office hours! But this year there were even more tourists than usual – maybe too many. The Leningrad Base we were staying at was filled with more than a hundred tourists from different countries – with groups from Poland and Germany among others. But this is quite understandable really, since there's so much to see here. Besides the black-red desert and hills of the Northern Fissure there's also Ploskiy (Flat) Tolbachik to check out – a must.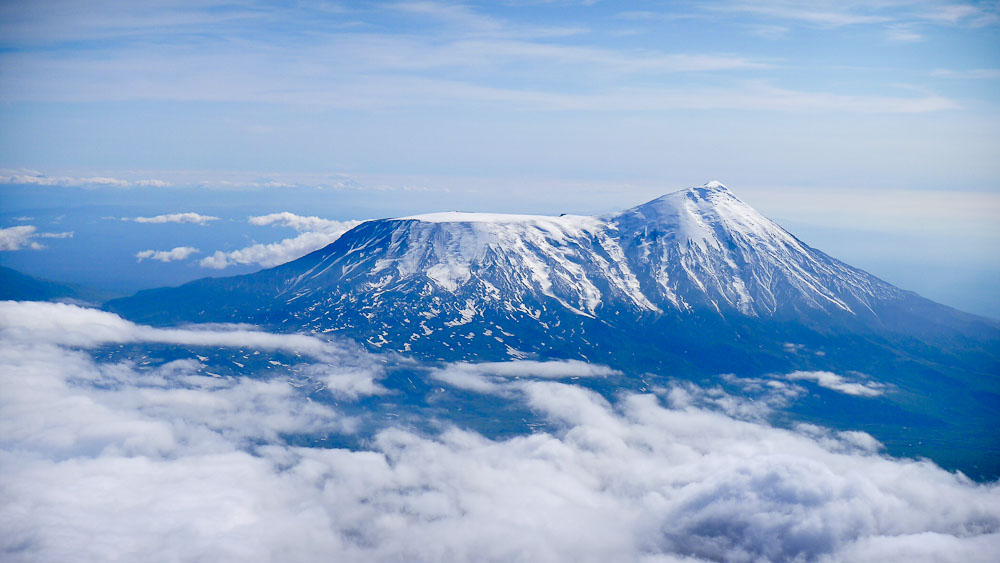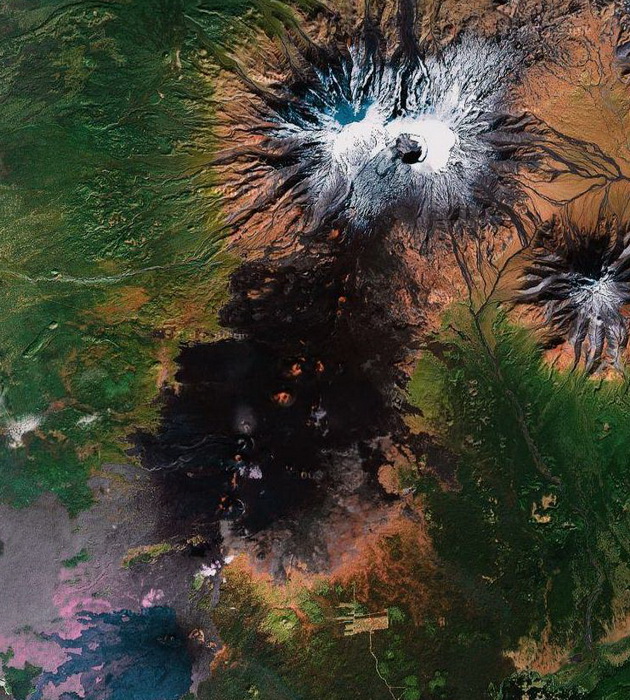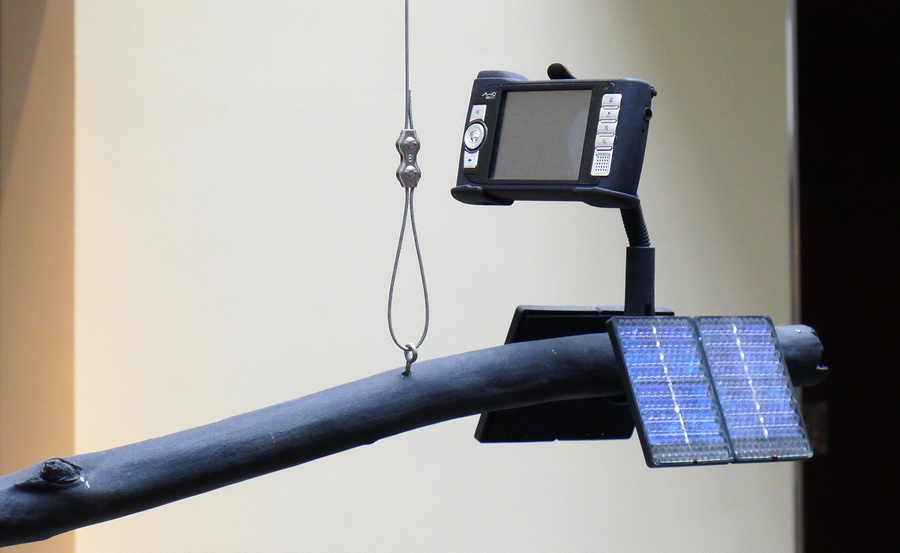 There's no need to climb to the very top (3140m) – there's a viewing deck not too far below (3080m). Getting there is real straightforward – on a well-worn path from which it's pretty hard to stray by mistake. But despite the convenience and familiarity of a path, ascending more than 1000m for your average untrained office worker is a real test of physical strength and endurance. But the uphill hike is still definitely worth it – you won't regret it. From the viewing deck the spectacle of the fairly fresh crater that stretches two kilometers across and 500m deep is stupefying.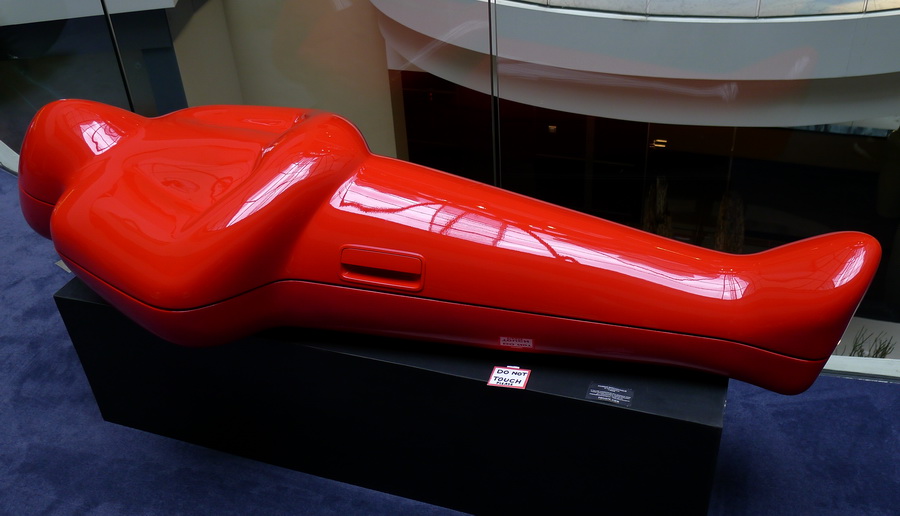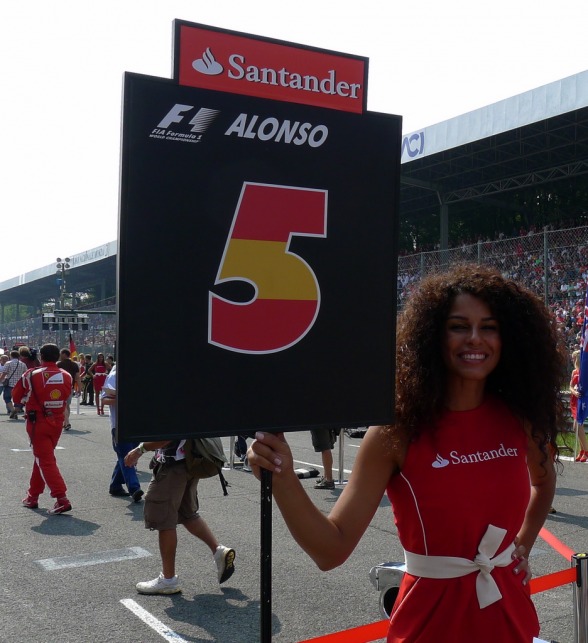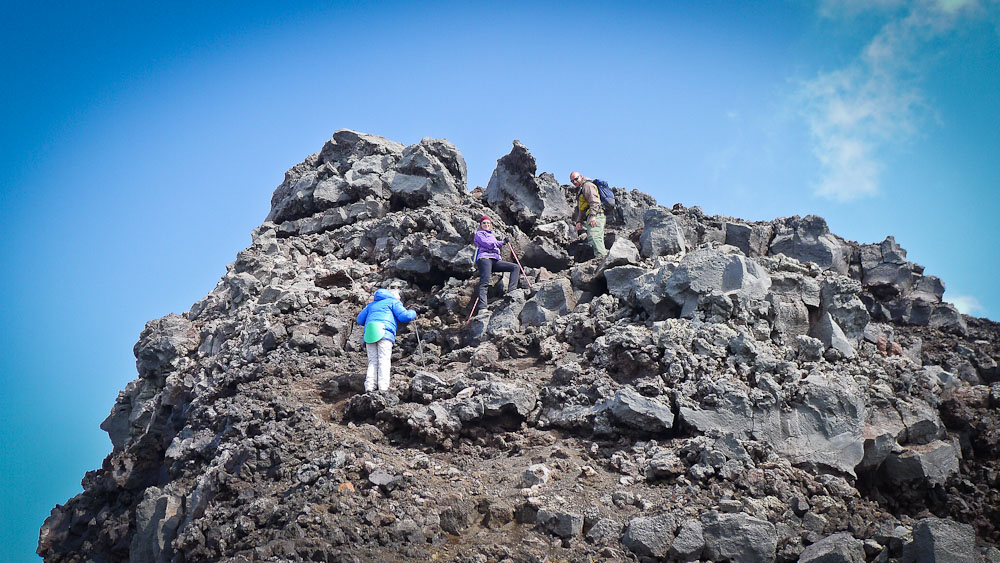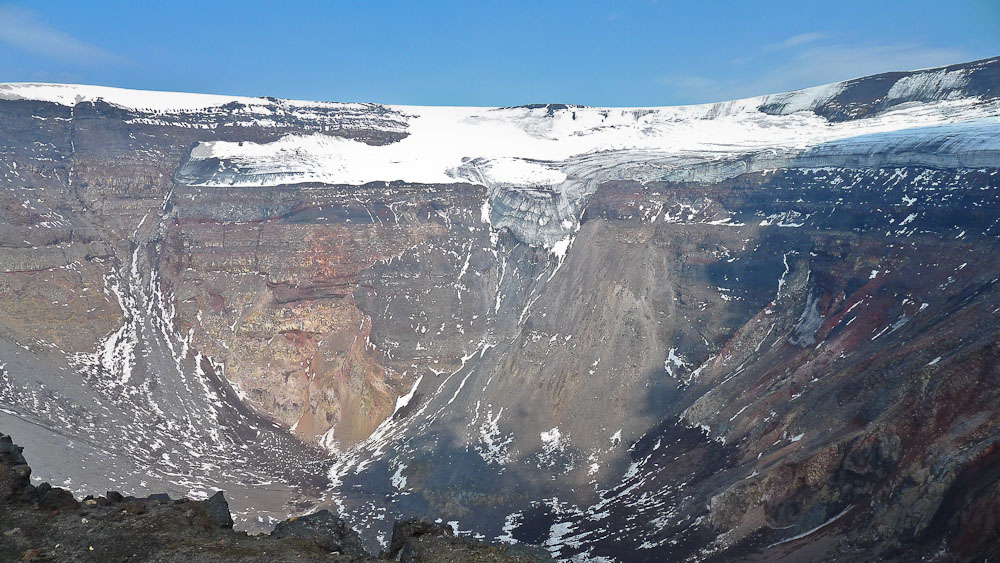 What a view!
There's only one problem when it comes to actually being able to get such views: the weather on Kamchatka is incredibly unpredictable. In the morning it may be clear and bright with not a single cloud in the sky, but come the afternoon a volcano can be shrouded in an impenetrable damp fog bringing visibility down to meters, not kilometers!
I'd already suffered at the capricious hand of Tolbachiksky weather twice before. All the same, I tried it a third time. And boy am I glad. Third time lucky – I saw the Tolbachik crater in normal weather conditions! All of it, in its elegant, enormous entirety! It's just a shame the full breadth of the view wouldn't fit in my camera's viewfinder. And I went and forgot all about the panoramic regime on it! Ah well. That just means I'll have to come back another three times to get another chance of shooting it right.
Along the way various strange animal-resembling volcanisms were to be found:
Volcanic turtle?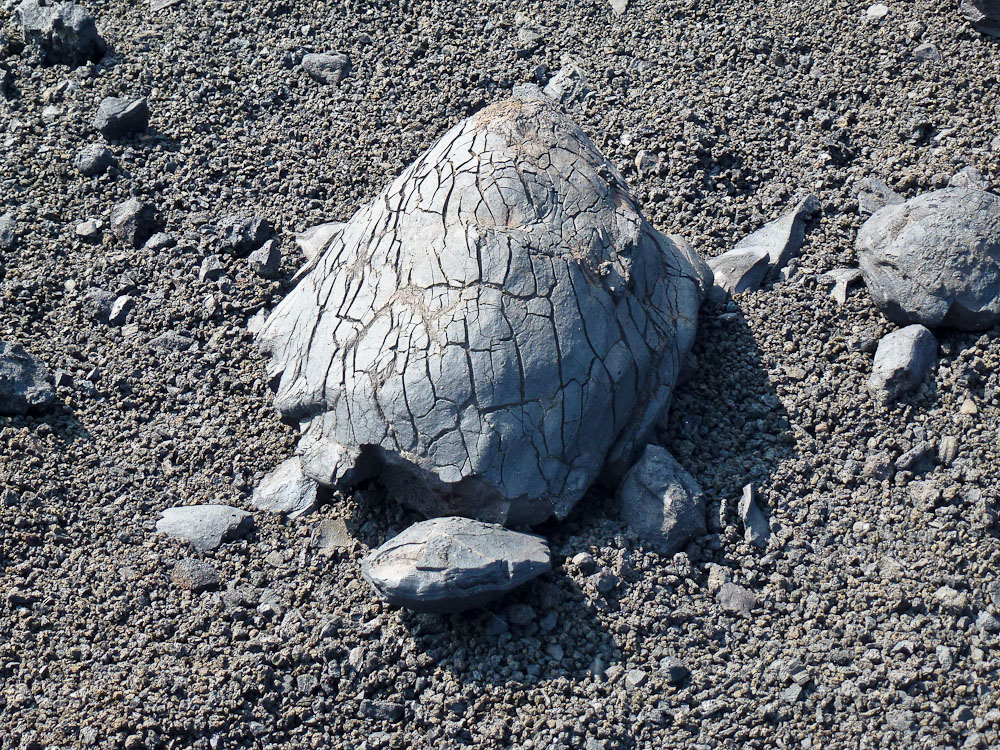 Vulncanized birdie?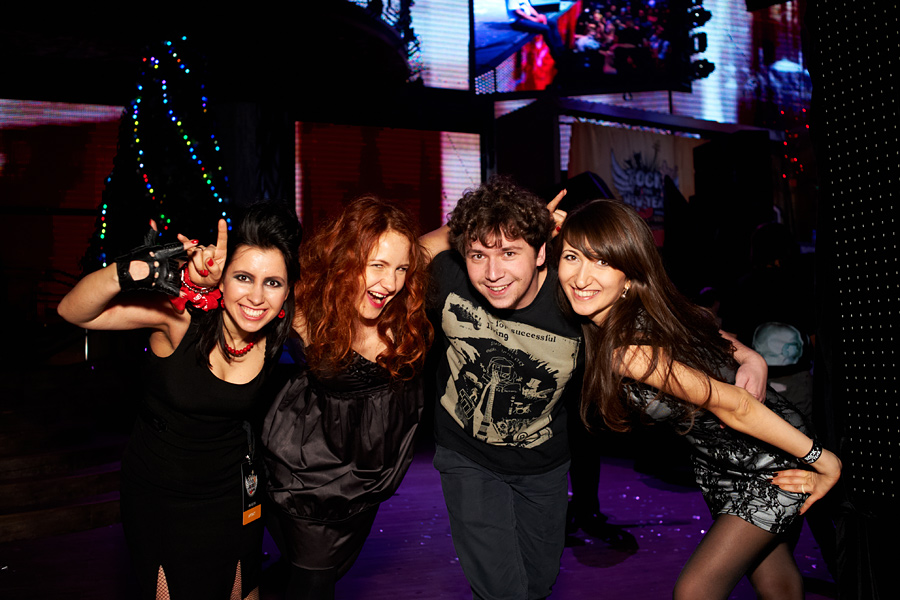 Volcanic platypus, minus limbs?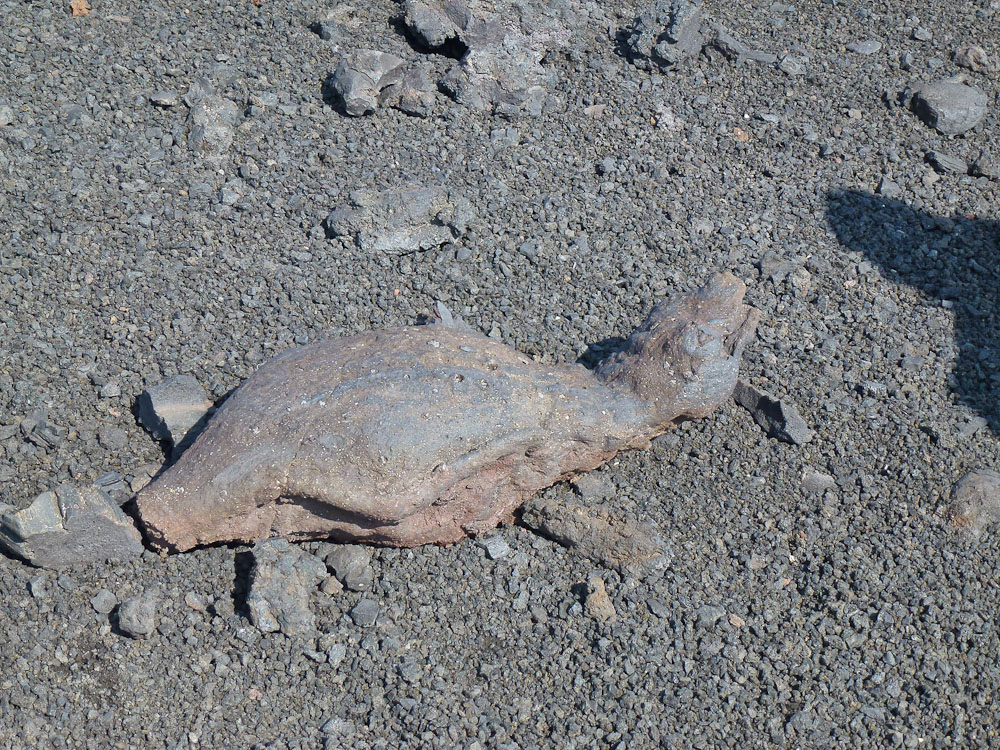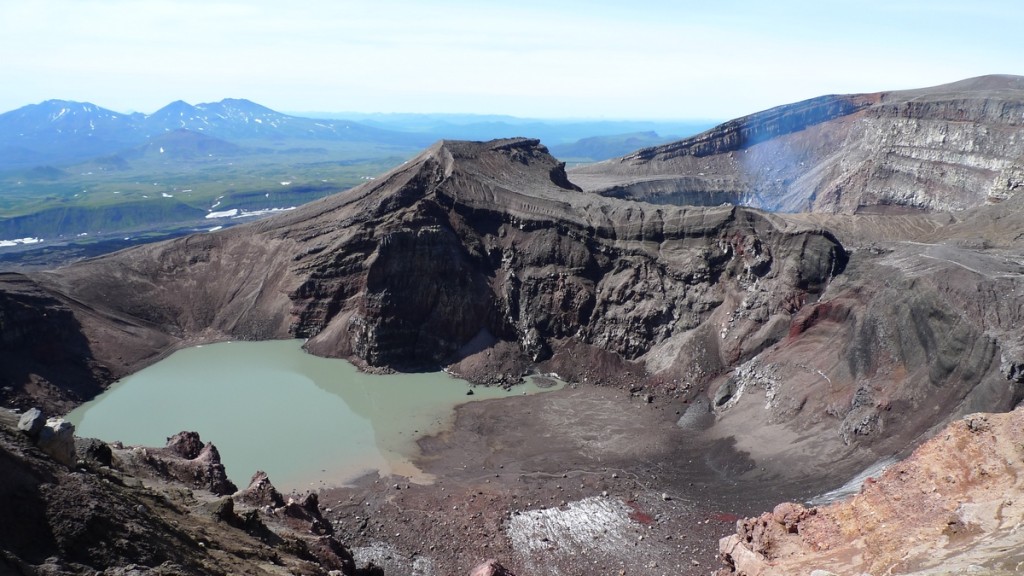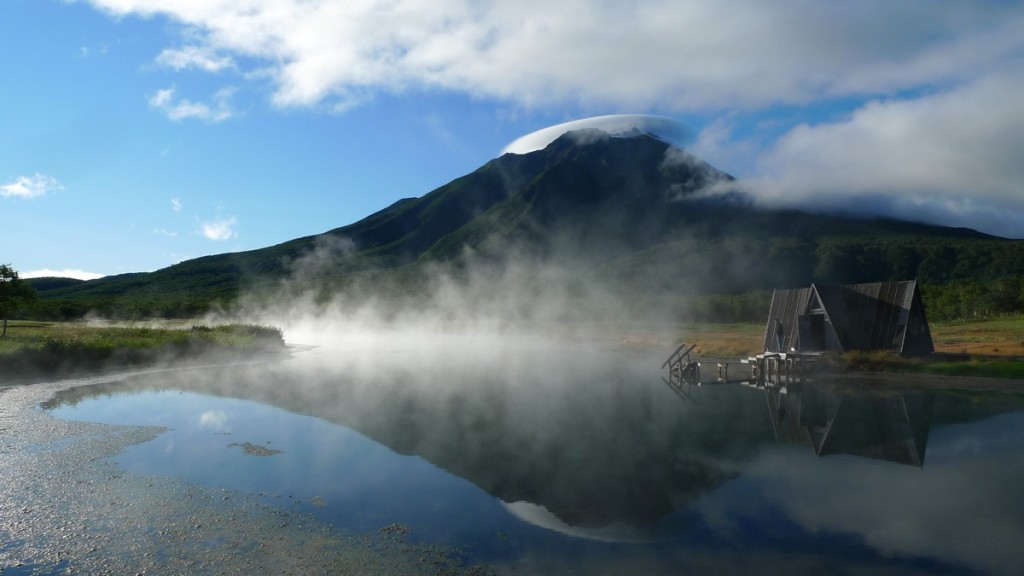 Day 17 (3). Lost world.
The Northern Fissure. A fantastical place. A red-black world. You really start imagining what it must be like to walk on another planet. Black slag desert with peaks and troughs of nano-volcanoes scattered here and there.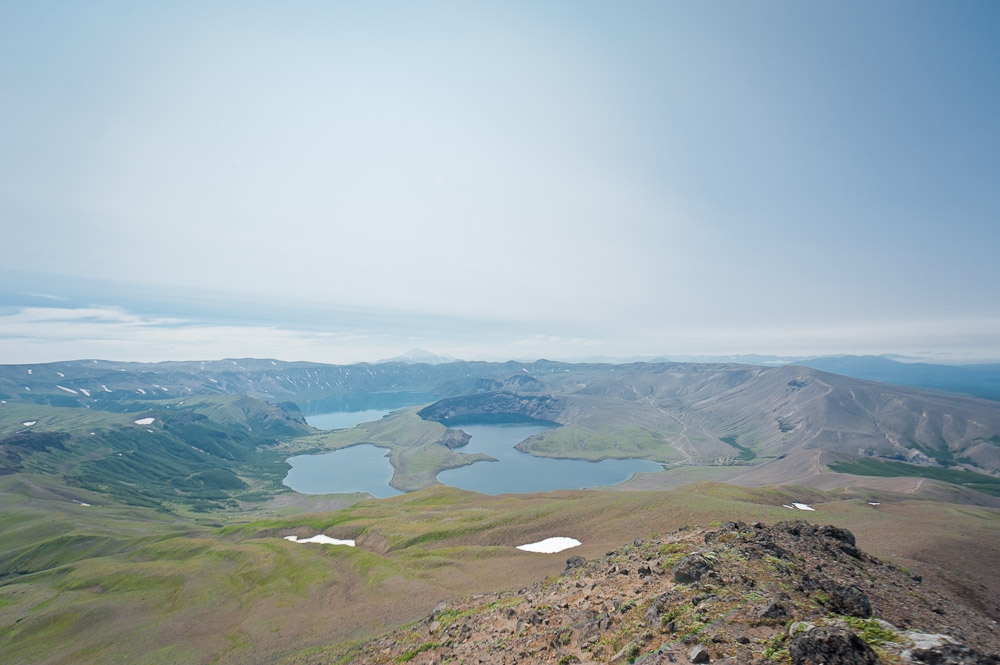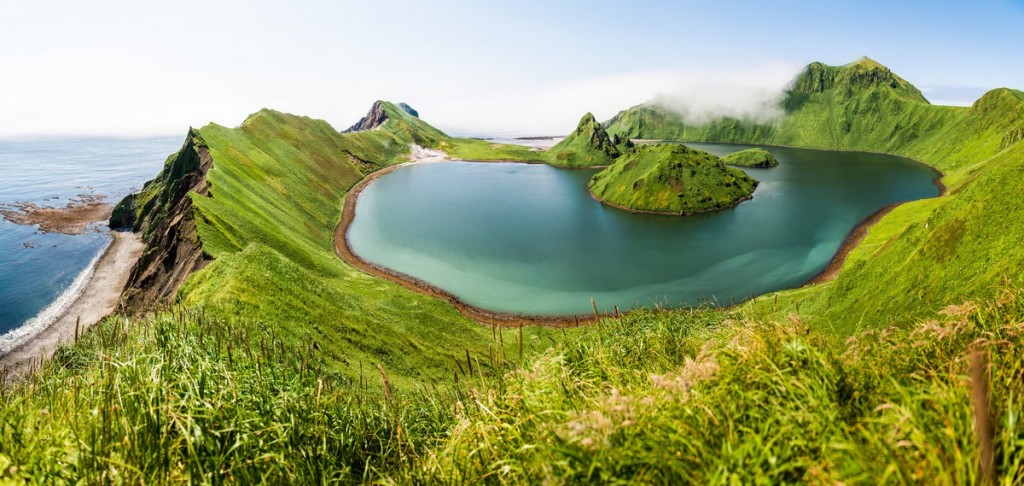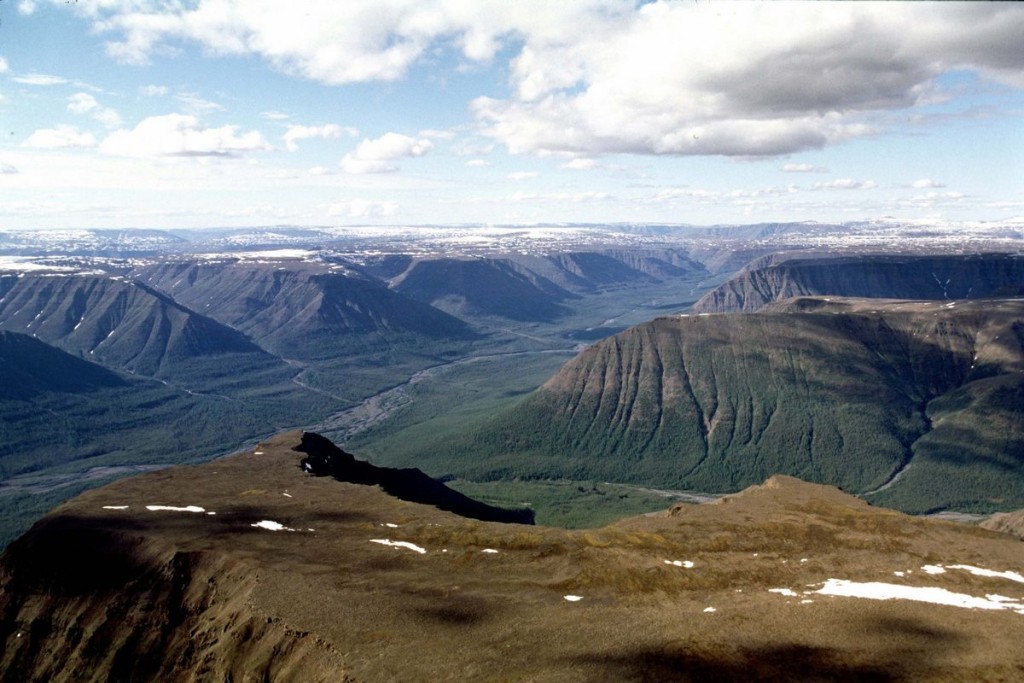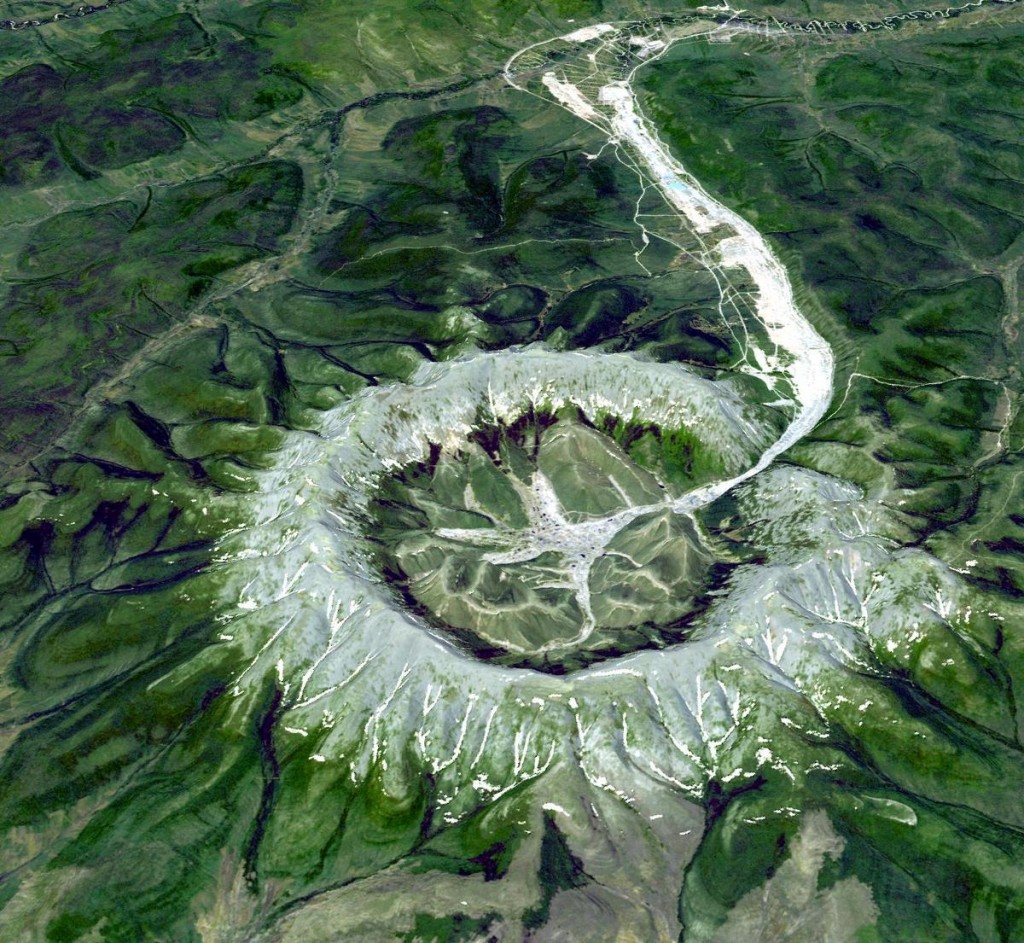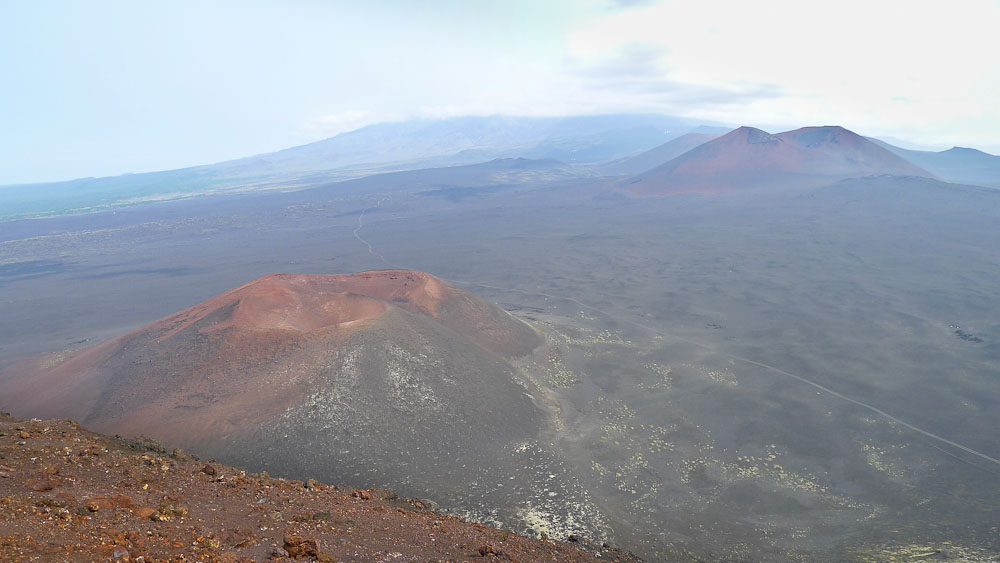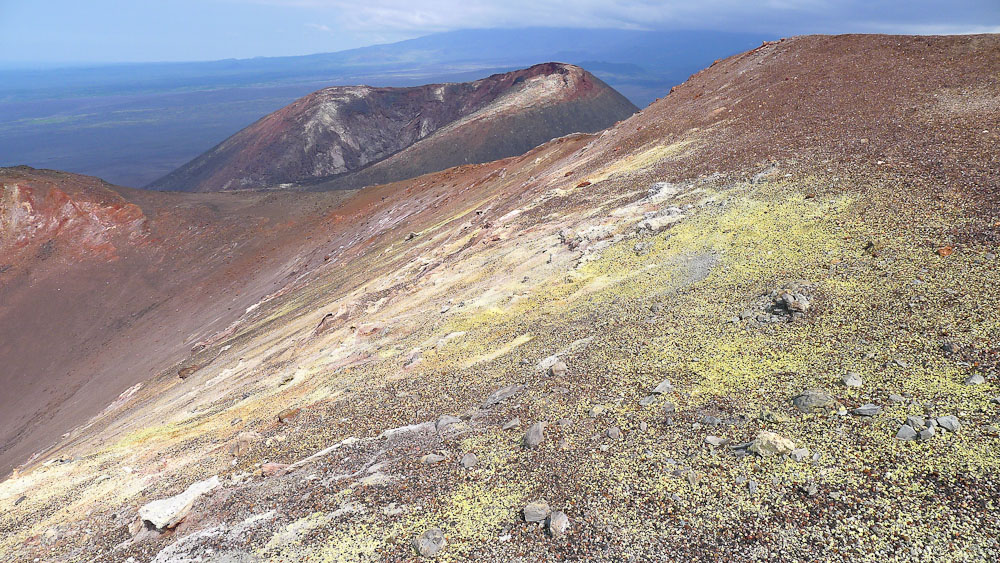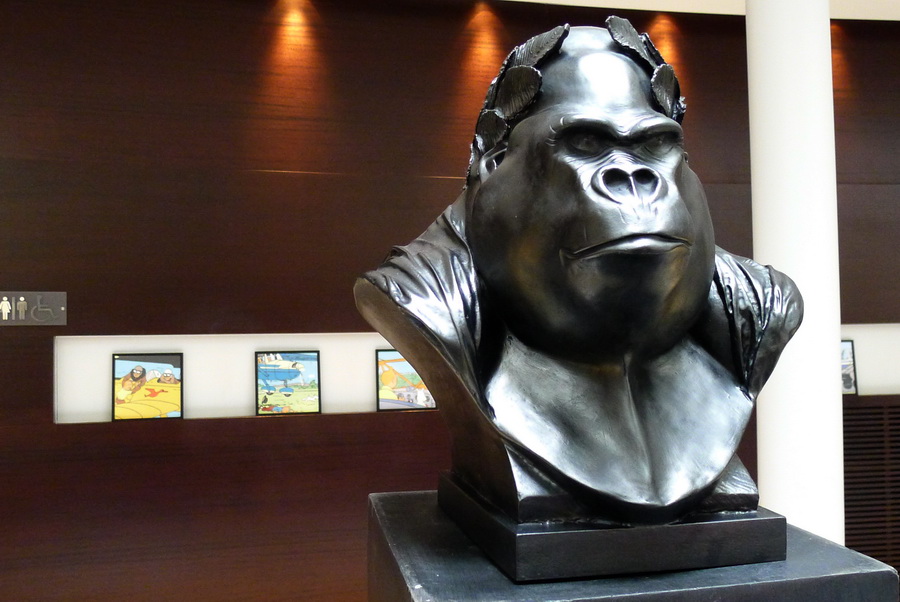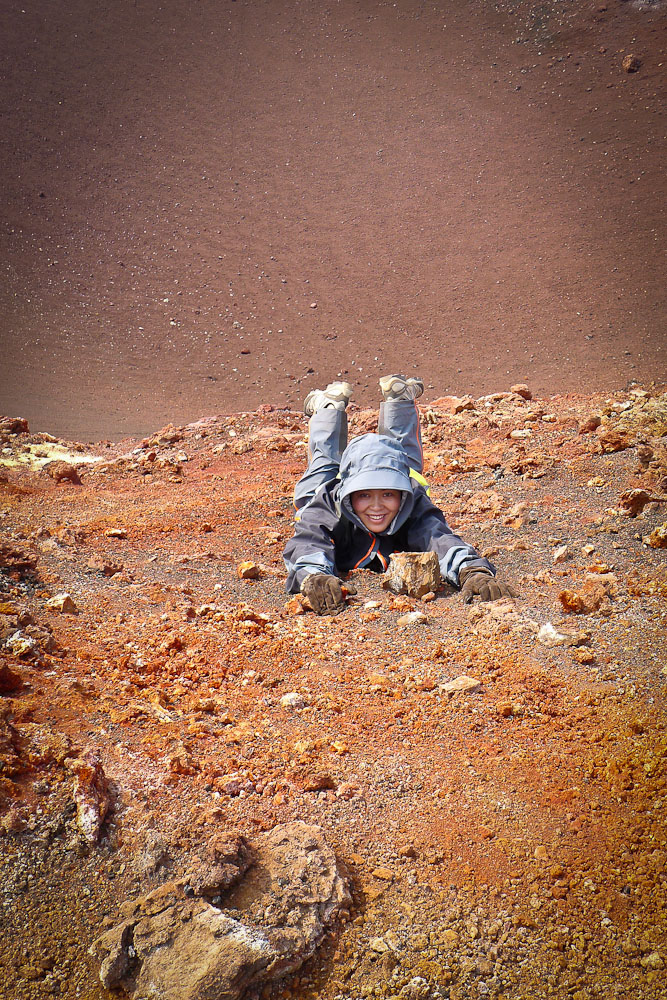 Musts:
To climb up three or four of the red hills. The views are spectacular, even though you don't get all that high up. On several hills the ground underneath you at the summits is still hot. So hot that if you put a branch from a tree (admittedly – brought with you; no trees here!) into one of the cracks in the ground – the branch will burn up! And the colors up here – oooh the colors.
To crawl along the Zvyozdichka volcano. It's only 80 meters high, but the views are amazing.
Drive through the "dead wood", which was scorched to death with slag and ash nearly 50 years ago. Eerie.
If you have time, then try also make it to the South Fissure (three or four hours are needed; we didn't have the time).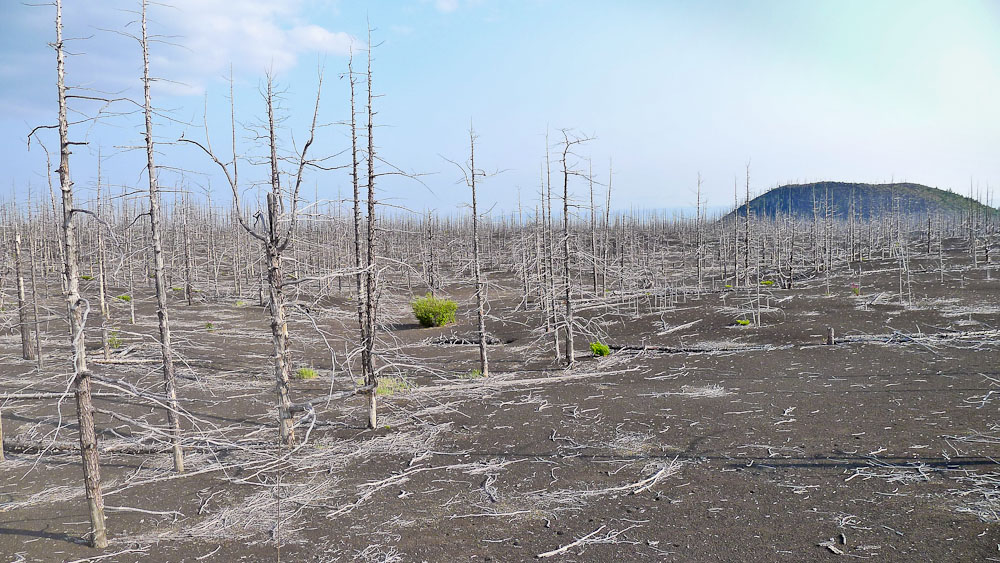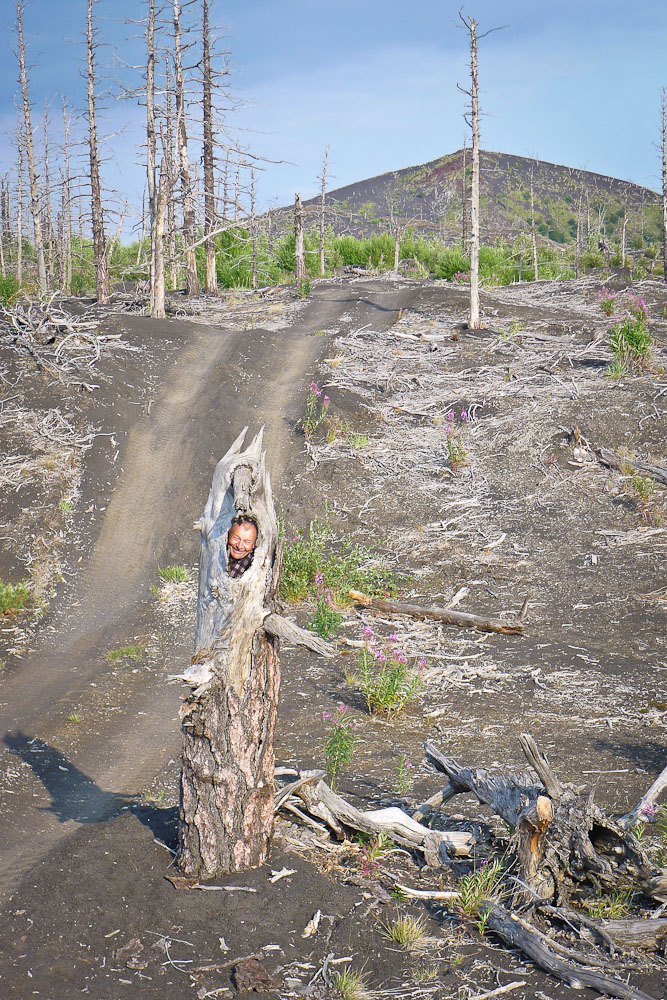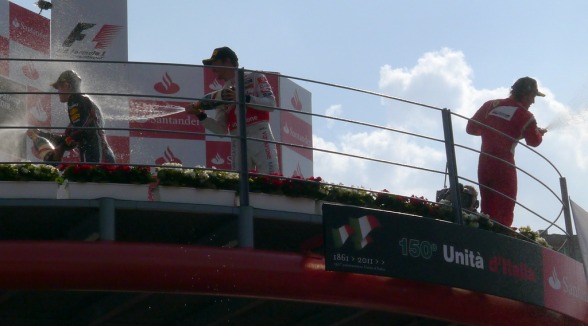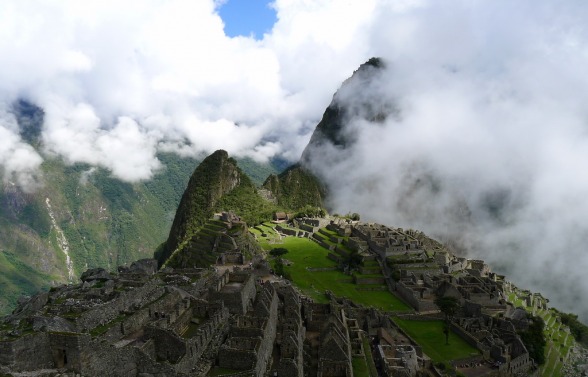 The hills, the multicolored "volcanic rugs" and other stuff all look completely different depending on the weather – sunny or rainy. I personally think the scenery's at its best when it's rainy – the colors of the wet rocks are brighter and even more bedazzling than when it's dry.
And that's about it! All that remains now is to tell you about rafting and fishing, and then this year's tales from the Kamchatka Peninsula will all be finished – until next time :).