Howdy all, from the village of Paratunka! Here we're at a small hotel that has warm water springs in its grounds that flow into natural swimming pools. All ecological, none of that horrid chlorine, and great fun! Paratunka is near the end tip of Kamchatka, in the far-far-far-east of Russia. The hotel was nothing special, but that didn't matter. The only things that did matter were the nice warm temperature and freshness of the water in the hotel's pools.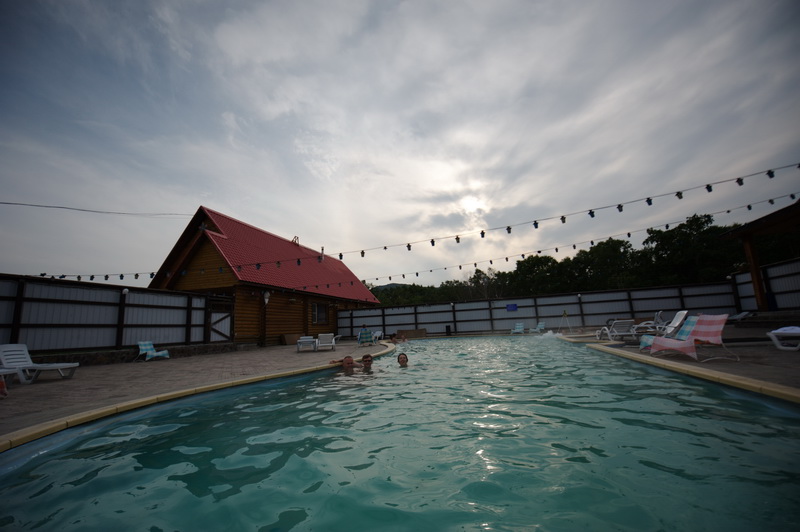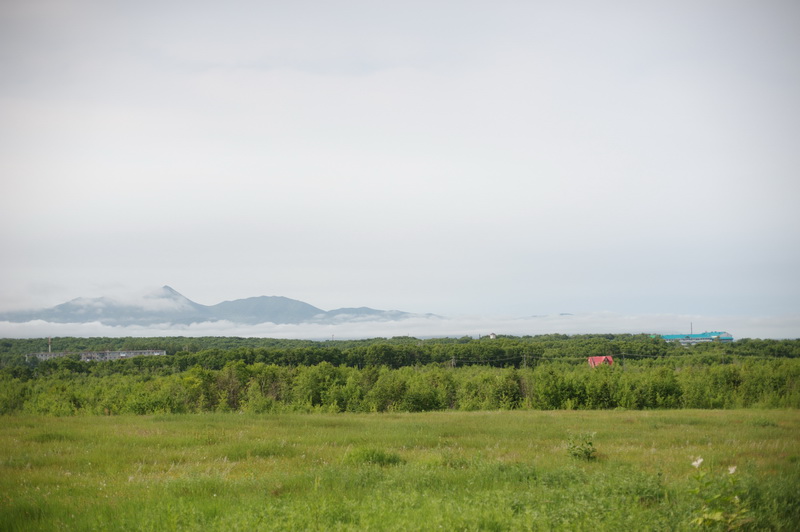 The flight from Moscow to Petropavlovsk-Kamchatskiy is a long one, but getting from one end of the biggest country in the world to the other is bound to take more than a few hours. While still in MOW I noticed just how far SVO has come on of late. Real nice. No expense spared it seems – a real flagship of an airport. And not so long ago it was ridiculed by anyone who happened to fly in or out of it. So yes – top marks there. And all the companies that operate in it too are so… customer oriented and agreeable. When one thinks of what it was like here ten or 20 years ago…!
Now, I'm a little tired of writing about adventures in Kamchatka and have already started to get some major déjà vu going on just writing this intro (this isn't my first time here), so I think I'll pass the mic to some newcomers who will probably see the place from a new perspective, with their new-to-the-place eyes… Hold on – all the first-timers have gone to bed! Lightweights! That leaves just D.Z. to do the mic-controller thing…
D.Z.:
This is my fourth time here in Kamchatka. I just can't keep away. I love the place – as much as E.K. My first visit was several years ago and now just about every year it's return trips for me in summer, and nowhere else. It's the best "reset" you can get – a full recharge of the batteries. And (almost) no Internet whatsoever!
All our group, Yours Truly included, were in economy class. But when boarding they unexpectedly upgraded me as a frequent flyer (nice legroom-wise; not so great banter-wise). The Aeroflot Airbus A-330 was rammed so I should have been grateful, I guess. But business class didn't help me in getting any proper sleep for some reason… I did get the odd 40 winks in though. When I awoke from the last such doze we were over the Sea of Okhotsk. A short while later we were landing.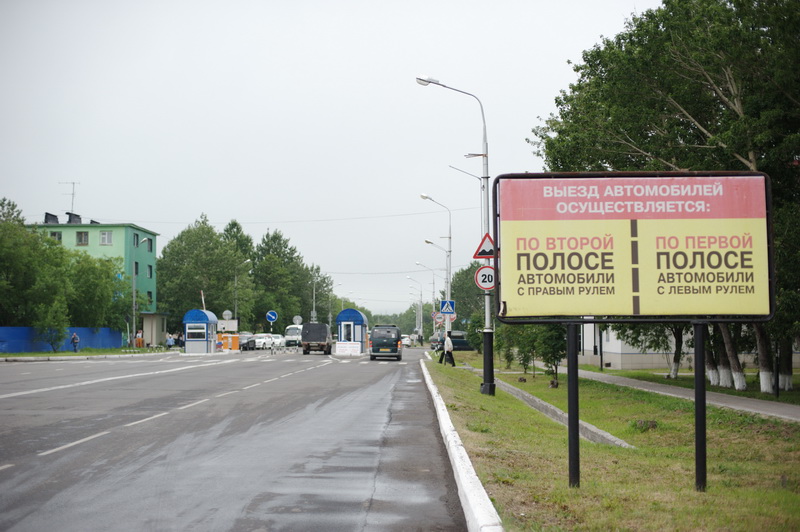 We touched down smoothly in typical Aeroflot fashion, and then had half an hour coming to our senses while waiting for our luggage. Unlike the capital's airports, you can't take just any old bag from the belt. You need to spend another half hour in line while everyone presents their baggage ticket, and if it doesn't match the luggage in hand (has that ever happened?!) the strict old baggage checkers won't let you through, allegedly. And if you lose your baggage ticket… Advice: don't lose it.
As per tradition, I got everyone to pose for the "Before" photo!:
Our hosts greeted us warmly, also as per tradition, and it was nice to see the same faces from before. For the newbies, it was time to sample the local sea urchins, freshly caught by moi. Not everyone tried them. The Japanese say that they prolong life, but for how long – we didn't get an answer to.
Next up – naturally – was a raid on the local fish market ("amazing fresh fish" and "Kamchatka" go together like "Coals" and "Newscastle" or, "Vegas" and "Casinos", or, er, "burger" and "bun" (any more mandatory combos? – in the comments!)). Though Monday isn't the best day for fish shopping at the market (it's the locals' Sunday, apparently – a bit like hairdressers'), the selection was still fantastic, and both the prices and quality were soooo much better the capital's supermarkets. Among the other non-local visitors at the market was one of the Aeroflot stewardesses from our flight still in her uniform. Its bright orange was the perfect match for the bright orange of the salmon caviar!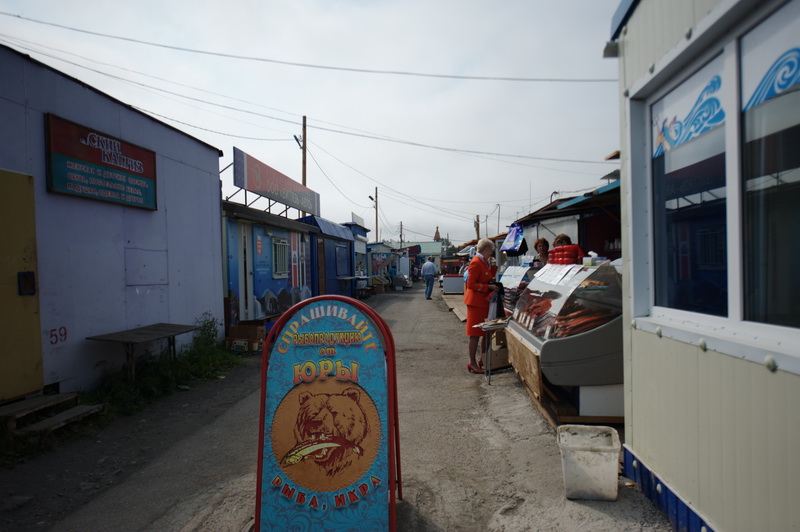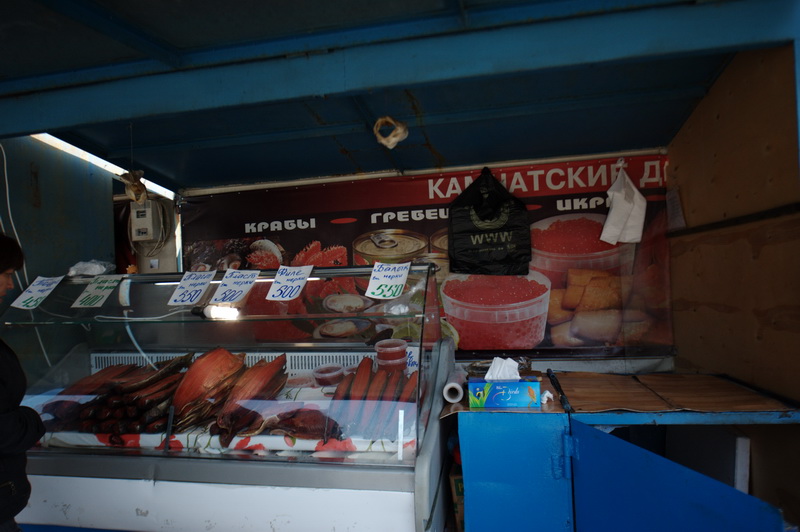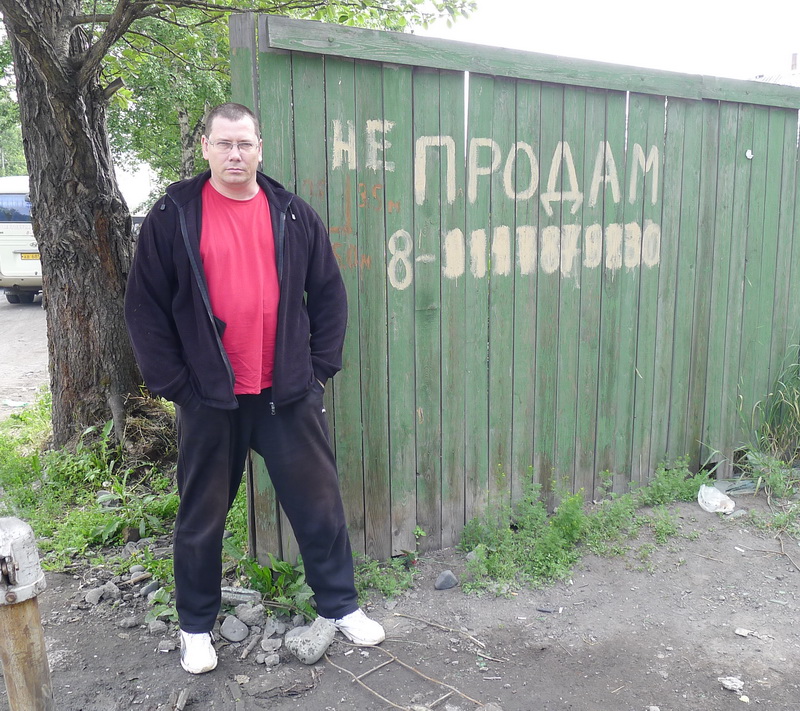 The next logical mission – getting the beers in – had a surprising issue to deal with early on. The Polovinka ("Half") supermarket where our guide Oleg took us fairly drastically disappointed with its absence of… wait for it… goods, and even a sales rep ("Half"? "Zero", more like:). So we traveled a bit further along the road and after a few minutes found the pivo purveyors we were after – which, as luck would have it, had just received a shipment of the local, fresh and very cold Kamchatka brew – yum! The one other niggling niggle was the slooowwwness of the service: by the time they'd poured the second pint we'd already polished off the first and had time to fit in some kvass. Slow pace of life is just the way here though, and that clearly includes draught beer pulling. Get used to it, or suffer!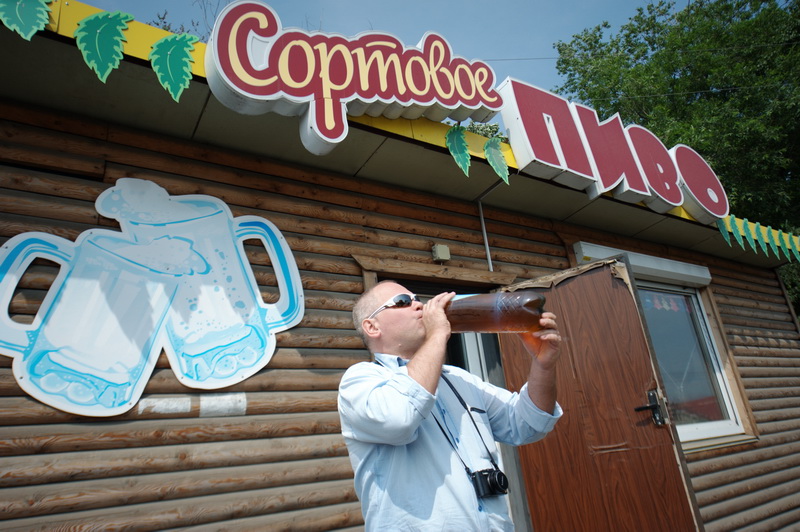 Having purchased sufficient amber nectar, we headed on back to base at Paratunka. In Moscow it was 4am, so the posse was more than a little weary and bleary. What was needed was a boost – a dive into the hot springs. That kept us going for a good two hours after, which we spent buying up Kamchatka delicacies. We managed to eat however only about ten percent of what we bought, proving that eyes are bigger than bellies when severe jet lag starts to play around with hunger signals.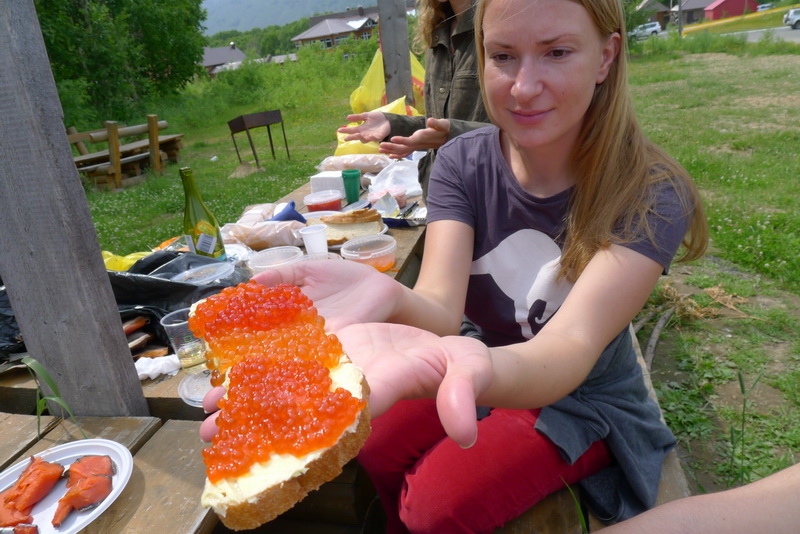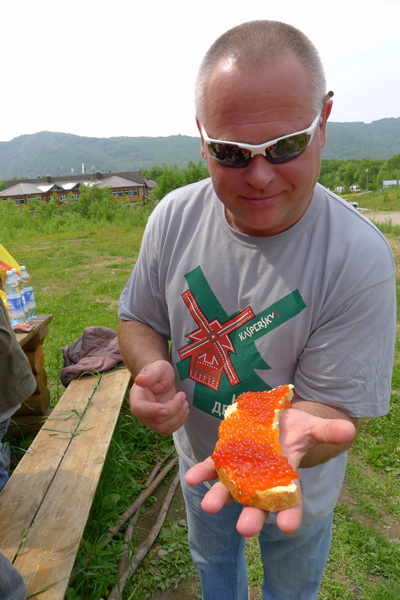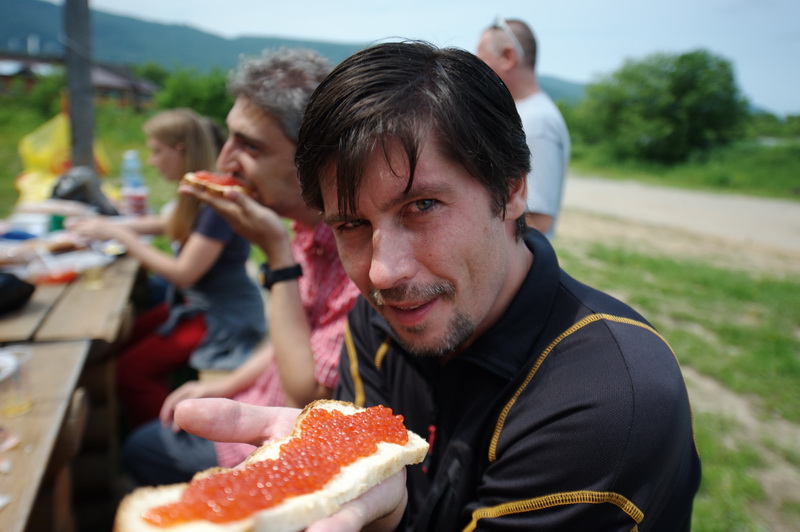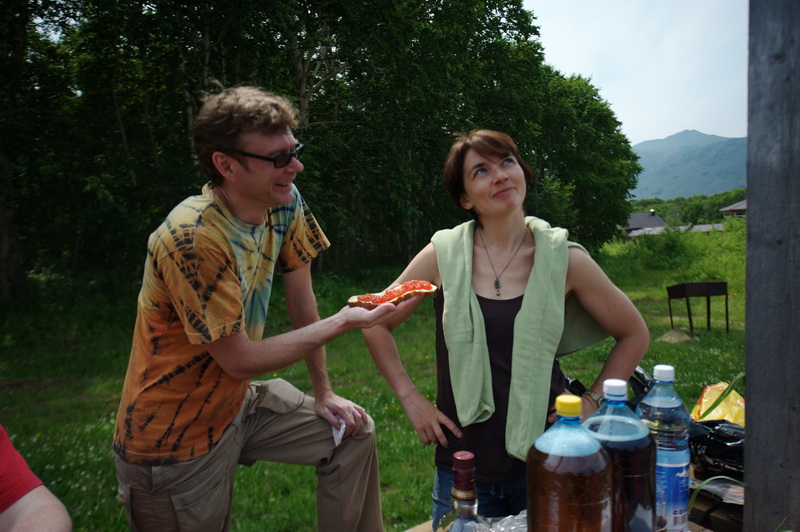 As was to be expected, after the Kamchatka dainties everyone was fairly dead on their feet and in need of a good dose of shut-eye (it was by this time 7am Moscow time). However, ever persistent in squeezing every last drop of fun out of the day, the group of comrades decided to put off sleep just a little while longer. Having put on their trekking boots, four of the group dived into bushes of giant cow parsnip in search of some kind of small river (I didn't ask why). O.R. remonstrated for ages that a few years back she'd already searched for this river and hadn't found it, but this didn't stop the fiery four. They roamed for an hour and a half then returned mostly pleased with themselves but covered in mosquito bites. They had such a great time they kept interrupting one another trying to tell us all about their foray – about some dogs they'd met, some local inhabitants, folks with spades, and the magical effects of a cocktail of Metaxa and Coke (A.K. thought that this cocktail tasted like Baikal). They then presented us with their photo-report. But ten minutes later we all needed another recharge in the thermal springs, as we'd reached the 35-hour mark of sleeplessness. Ouch!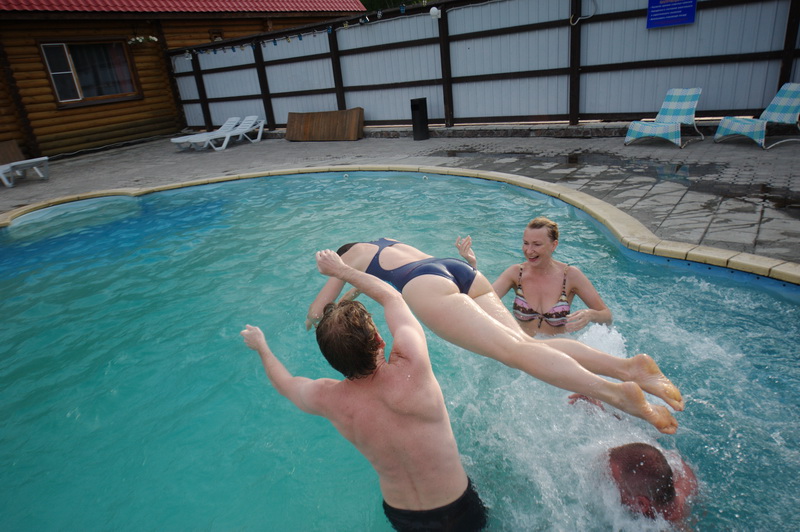 We dived and swam and messed about for 40 minutes as opposed to the planned 20, but that didn't pep us up as completely as we wanted. We all just hit the wall energy-wise. Still, everyone was in top mood, all eaten up and drinked up. The day after at 9am we were setting off on our first trek… So I'll stop here and say farewell for now: even writing has become difficult. The brain's shutting down. How awful it must be being an insomniac. Right, that's it. I crash…