Rides come in all sorts of different shapes and sizes. On water skis, under sail, on horses, bikes, motorbikes, rollerblades… But for some reason what really gets my heart pumping are rides of the very fast kind in motor cars. And here I am – at the stage of the season of the Ferrari Challenge. Italy, Tuscany, the Mugello Circuit.
Ferrari Challenge? Let me give you a quick guide. It's something between the German autobahns and Formula-1, and everyone's in a Ferrari F458 Italia. This is what it looks like: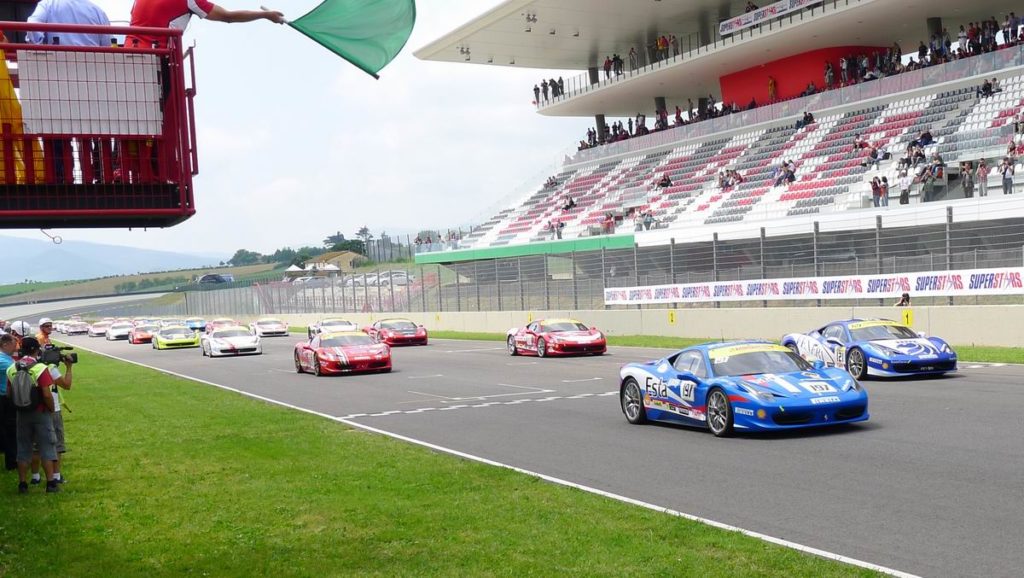 We had a car participating, which was driven our distinguished pilot, who likes to race cars as well as run our Italian office. For those of you who don't know of him, here he is – A.M.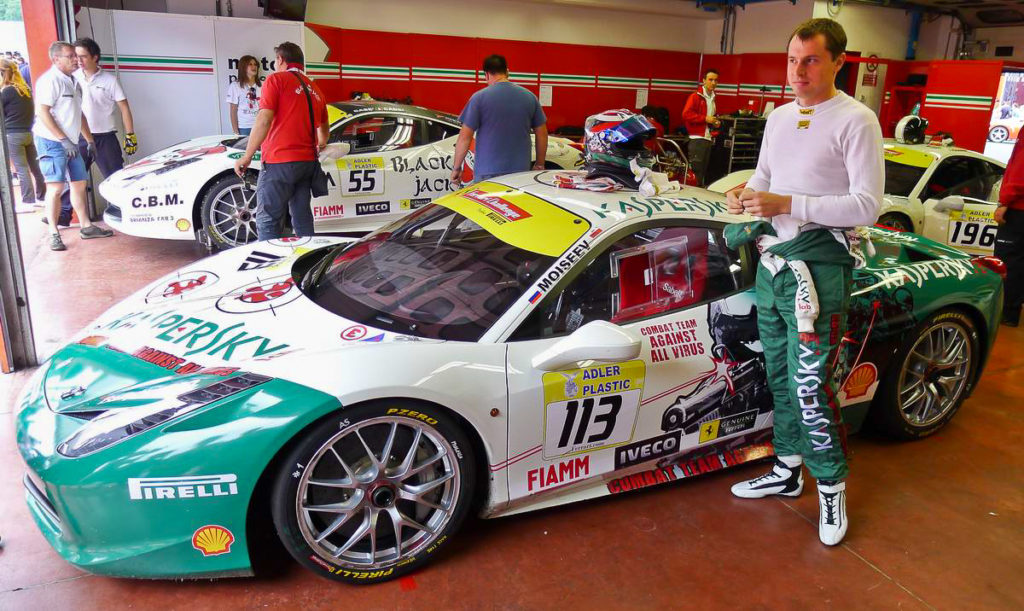 The race started with a bang – literally. In the first few seconds from the start some cars hit the wall and were out of the race before they'd begun it – three of them. Then there was a further foul-up and lots of other cars spun out of control and into grass verges, some smashing into the walls and not being able to continue. Our man in Rome also got tangled up in this – ending up in the verge too. He was able to get off it, but lost in the process around eight places…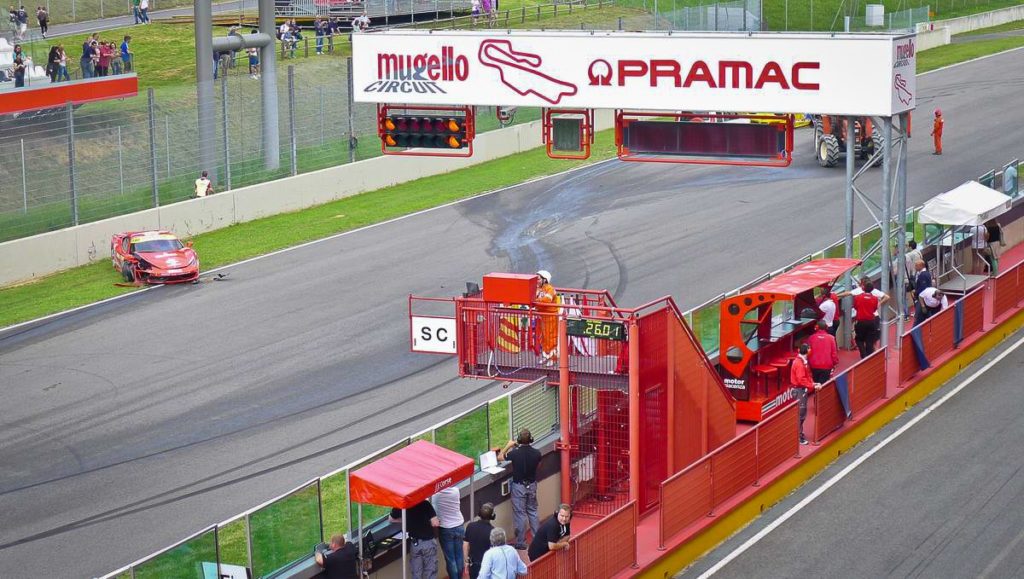 He therefore finished the first round only in 11th place out of the 24 that started. In the second round it seemed luck was again set against him: he was judged – unfairly, of course! – and they made him go through the drive-thru (the pit lane with speed limits). In the end we didn't even make the top-ten L.
Now for some good news… the winning team of the race was the Russian team Esta! So it was nice hearing the Russian national anthem, and getting sprayed with the shampers!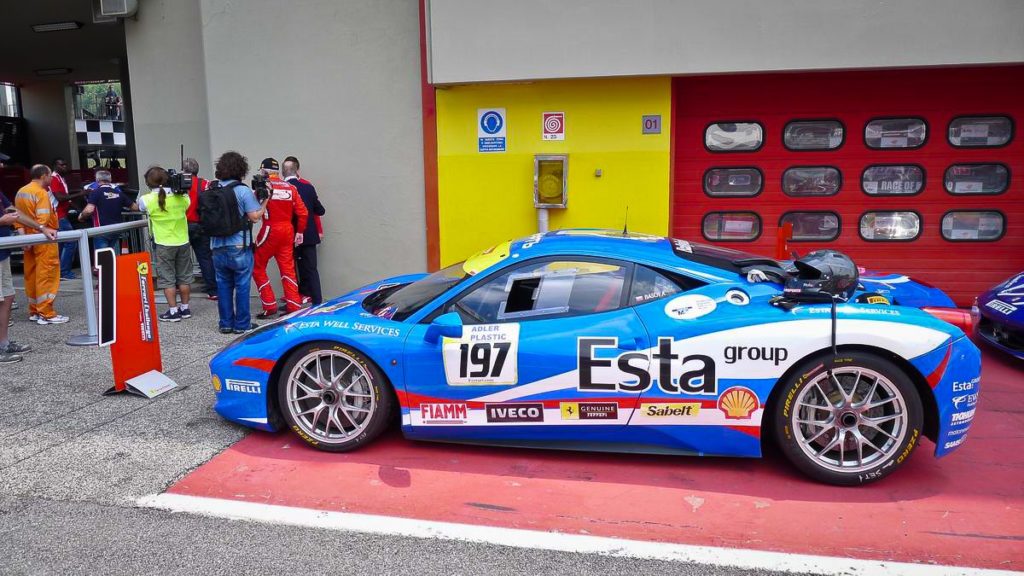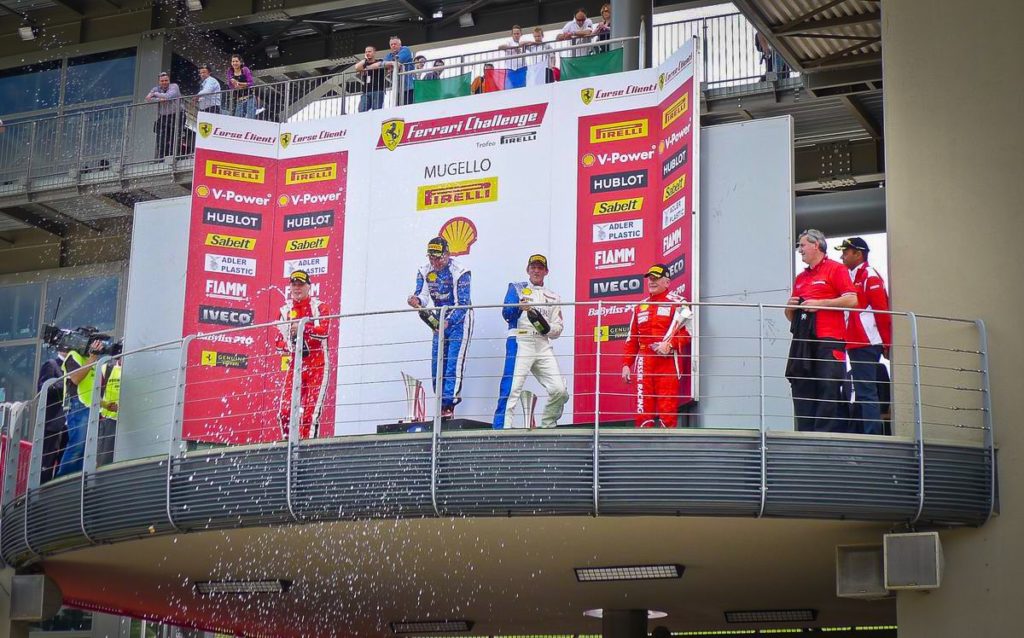 And so the Tuscan melodies today were varied: (1) The roar of the Ferrari engines in Ferrari chassis; (2) the Russian national anthem at full blast throughout the whole valley; and (3)  unprintable foul language uttered from the kissers of our renowned racing driver A.M.
Cheer up, lad, you can't win them all :)