Infosecurity Europe, to give it its full title, is the largest European exhibition for the IT security industry. The yearly event is referred to by just about everyone as "Infosec".

This isn't just any old IT security exhibition, of which there are now quite a few. It's really quite a unique one since despite the worldwide tendency for such events to be as dull as dishwater (one example of which is CeBIT). Infosec is actually very interesting and a lot of fun.
A couple of years ago the event moved from the shabby London Olympia (a really old exhibition center) to Earl's Court (also nothing special, but much better). In terms of numbers of both participants and visitors it doesn't do badly at all, with official figures for both steadily rising over the years.
Infosec is an exhibition that's always buzzing with lots always going on, and also packed with fun stuff to both look at and take home with you. It's worth a visit just to check out all the different promotional tricks and stunts on display. And these tricks and stunts are really something. I'd say they fairly represent the resourcefulness and savvy of the British when it comes to getting visitors to enter a stand, take a marketing brochure, and (this is where the real skill kicks in), entice folks to watch a presentation.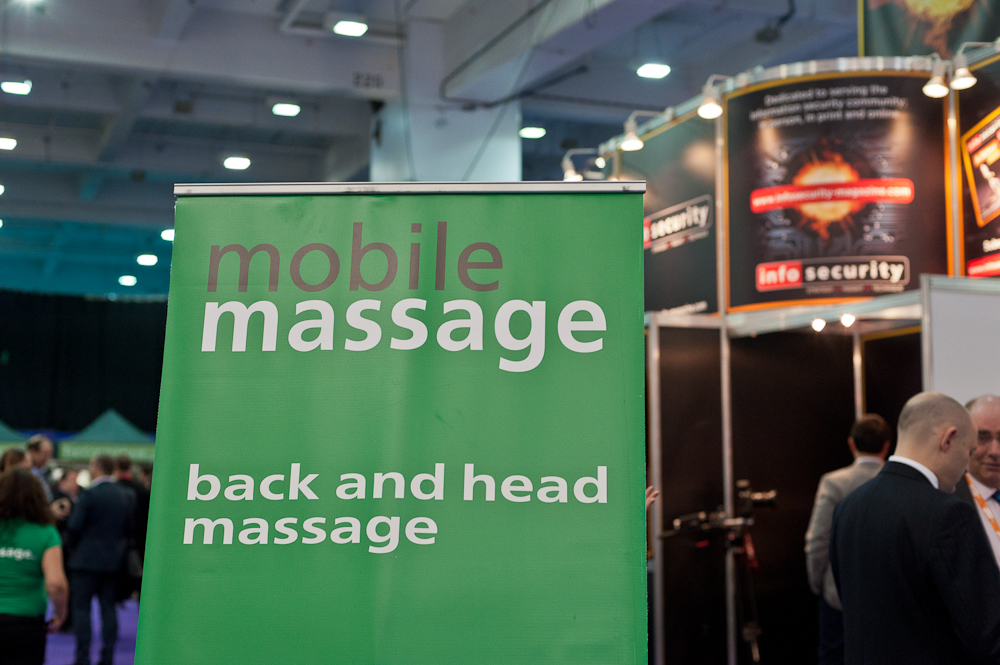 British ingeniousness at work
This year loads of freebies were being handed too. You could get free security software for you and your family's computers for the coming year (until the next Infosec), take home to your children all sorts of little toys and gadgets, and even get your shoes polished. David Jakoby, our virus analyst from Sweden, even threatened to publish on Securelist pics of his top-ten most interesting/bizarre souvenirs from the different stands. I haven't seen anything yet on Securelist, but I do hope he gets round to it – it'd make for interesting viewing.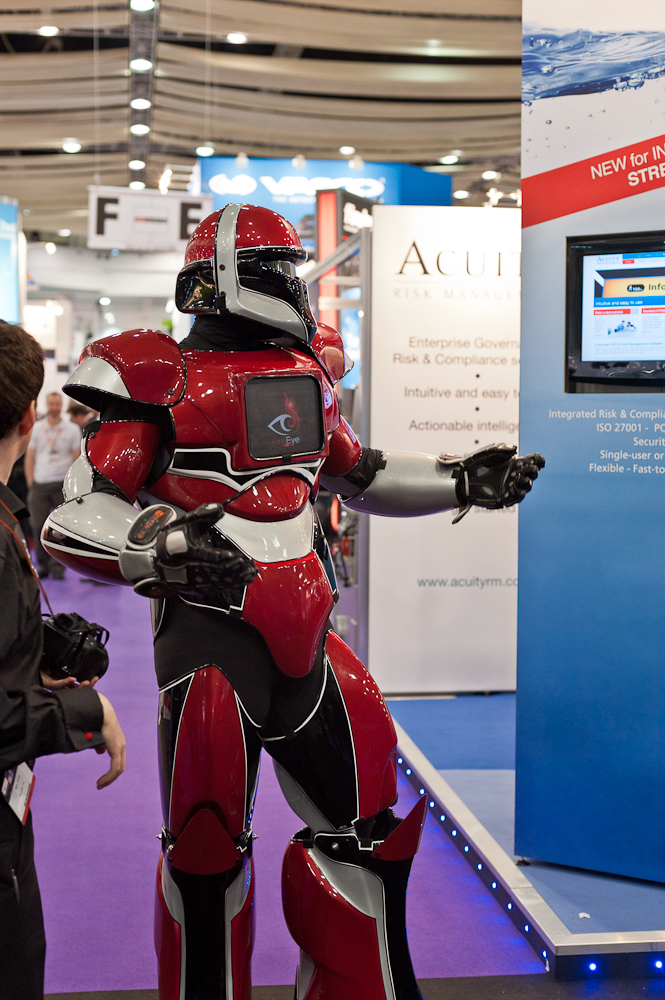 But I digress.
So, Infosec. In terms of scale, it's comparable only with the RSA Conference in America. But RSA is far away and in February, while Infosec is just a four-hour flight away from our HQ – and now! Unfortunately I didn't get to do much walking around the exhibits – as usual I was "branding" with the press, clients and partners. Nevertheless, I flicked through a few catalogs and chatted with some experts. This year I sensed a distinct slant towards different types of web filtering and authentication.
And of course, Infosec wouldn't have been Infosec without the inevitable cyber warriors' presence being felt!: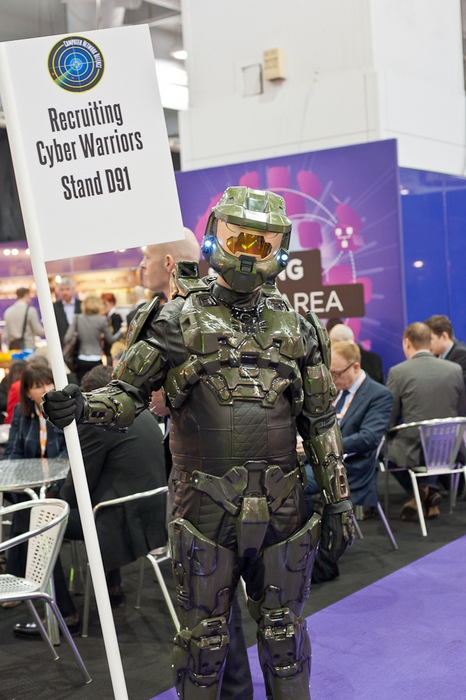 As usual we had a stand at the event, where we telling and showing everyone all about our solution for protecting virtual environments, Endpoint Security 8, and new product versions for mobile devices.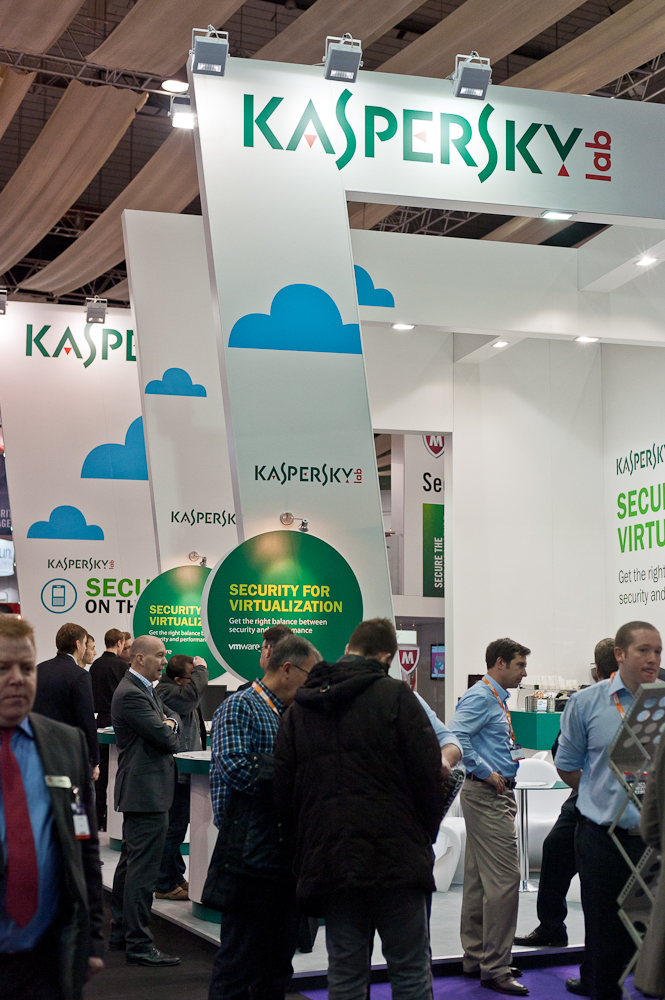 In a neighboring building at the same time as Infosec the Counter Terror Expo conference/exhibition was taking place – tailored to the military technology industry, and attended by all sorts of Very Important Persons. This year they decided for the first time to discuss the subject of cyber warfare, for which we gladly gave a presentation. Alas, I can't tell you any details.
For already too many years to mention, on the first day of Infosec the annual SC Magazine Awards Europe take place. SC Magazine is a much respected international publication on IT security. The setting and timing are quite logical since the exhibition brings together IT-Sec movers and shakers from all over the world. And, IMHO, this was the best ever awards ceremony in the whole history of the SC Magazine awards.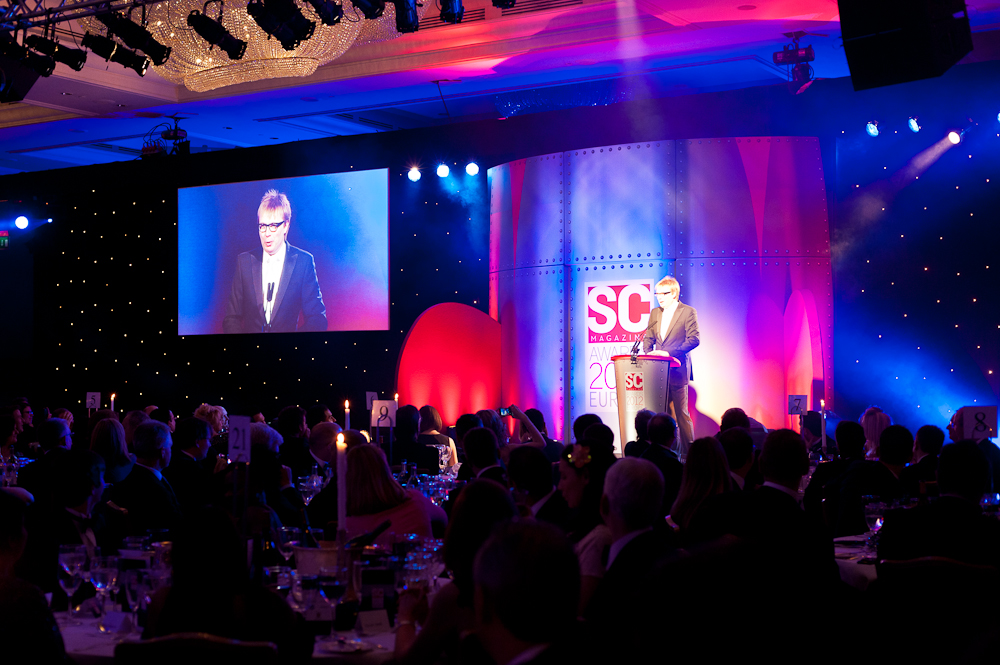 Why? Well it was all down to one thing: the compere – former Member of Parliament Gyles Brandreth. For while in many countries one has to put up with inarticulate mumblings of bland mediocrity, the British political arena is quite the opposite – if Mr. Brandeth is anyone to go by: lively, articulate, witty, humorous, captivating!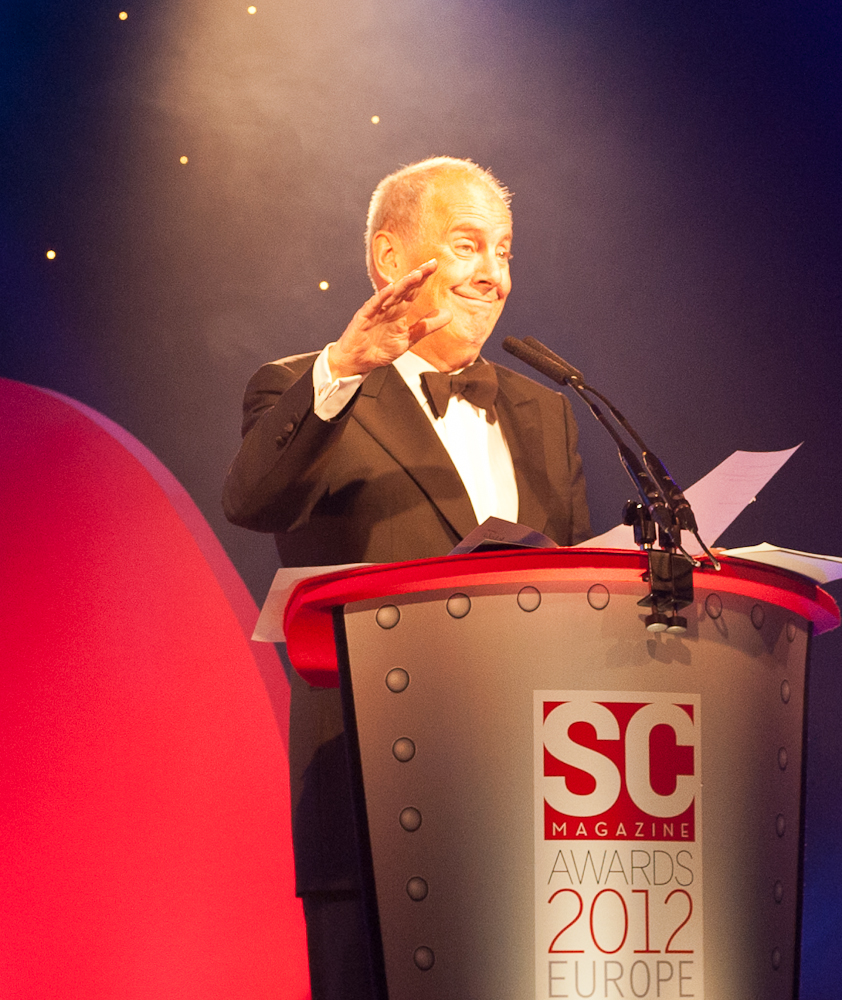 Despite the somewhat advanced years of comrade Brandeth, he was as sharp as a knife. He had the whole audience of around a thousand in fits of belly laughter, stamping its feet, and applauding incessantly! Though I couldn't catch every single nuance of his particular brand of British humor, on the whole I can still say that his performance was very funny, decently self-deprecating, and appropriately topical. 10/10!
I'm happy to inform that we too didn't leave empty-handed. We took away with us the winning trophy in the nomination "Best SME Security Solution"! Right up until the moment the winner is announced, none of the nominees knows who's won, so the awards ceremony gets really quite tense for them. I have to admit, each time I also get jittery, but that only makes getting up on stage twice as pleasant!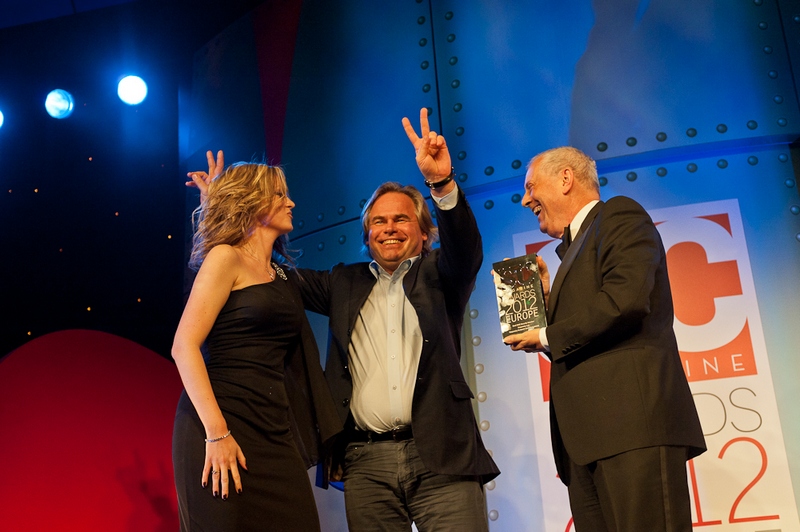 The rest of the photos from Infosec are here.
Pip-pip!