Ferrari FF – Flippin' Fast!
Hi all!
A little about my Ferrari FF test drive…
Now, I fully understand that for the vast majority in this world to drive a Ferrari or in fact any super car is a mere dream, and so my tales about Ferraris and Formula-One races may all seem a bit… politically incorrect – Clarkson style. But when out of the blue the Ferrari plant in Italy invites me over there to have a go in one of their mean-machines – well, I'm hardly gonna turn that down now, am I? And so why not let others know about it too?
Let's face it, should ever the dream come true for you and you also one day get the chance to get behind the wheel of a Ferrari – it's not as if you'd keep the experience to yourself, right? You'd tell others – wouldn't you? :)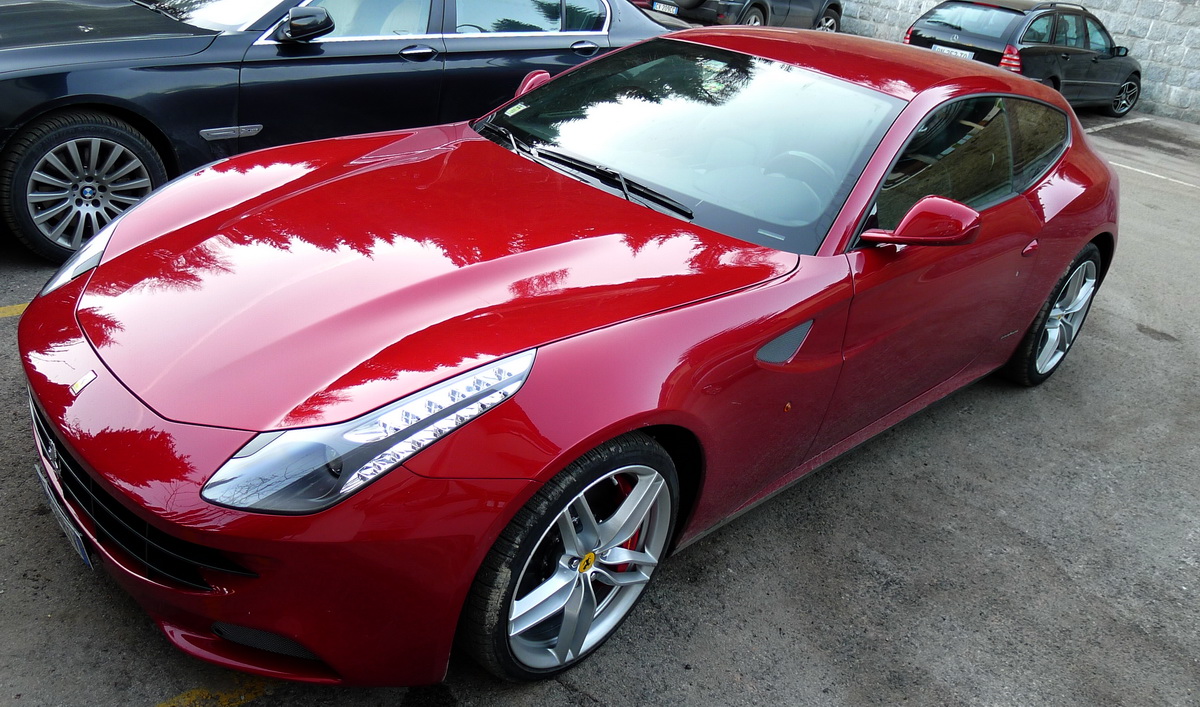 Right, now with a clear conscience, I'll continue…
First of all a warning to all would-be Ferrari drivers: without a reasonable amount of tutoring in how to drive a sports car of this caliber – you'd be fairly nuts to just get in one and drive off. It's dangerous stuff. A little unsteady footwork can send this powerhouse in unexpected directions at silly speeds. Only experiencing it is believing it. Nothing like in a "normal" car. Powerful motorbike riders will know what I mean.
Like all modern sports cars the FF (love that title!) is packed full of the latest computers and safety tech that help ward off disaster. But all that normalizing tech can be turned off at the press of a button on the steering wheel – and the car goes into raw full-throttle madness mode, which is just mind-blowing. The tires squeal, it feels as if someone kicks you in the back, and knuckles tend to turn white rather quickly J. It's best of course to try this out on a proper racetrack with sand traps and bump-stops – which is what I was invited to do. So off I headed to Maranello…
Just about all earlier Ferrari models (apart from a few flops) have always been all about speed and adrenalin. The FF has turned out to be a little different. Although it also has the inevitable "herd under the hood" (660 brake horse power; the rest of the stats), the overall feel of driving it is a little different. The car is calmer, smoother. That kick in the back is less noticeable – a bit of a shove instead. Things seem tamer and a lot more controlled, while it's still able to achieve absurd acceleration. It seems to me that Ferrari has tried to make a "car for every day", er, with 12 cylinders. Not a sports car for Sunday runs in the country/on the Autobahn. It has a fairly practically-sized trunk (see the photos below). And two rear passenger seats. A gran tourismo family car. Well, I wish them the best of luck fighting the fierce completion from BMW and the others.
And one other thing – the engine of a Ferrari FF isn't in the back as is common for supercars. It's up front – adding yet more to its more 'regular' status.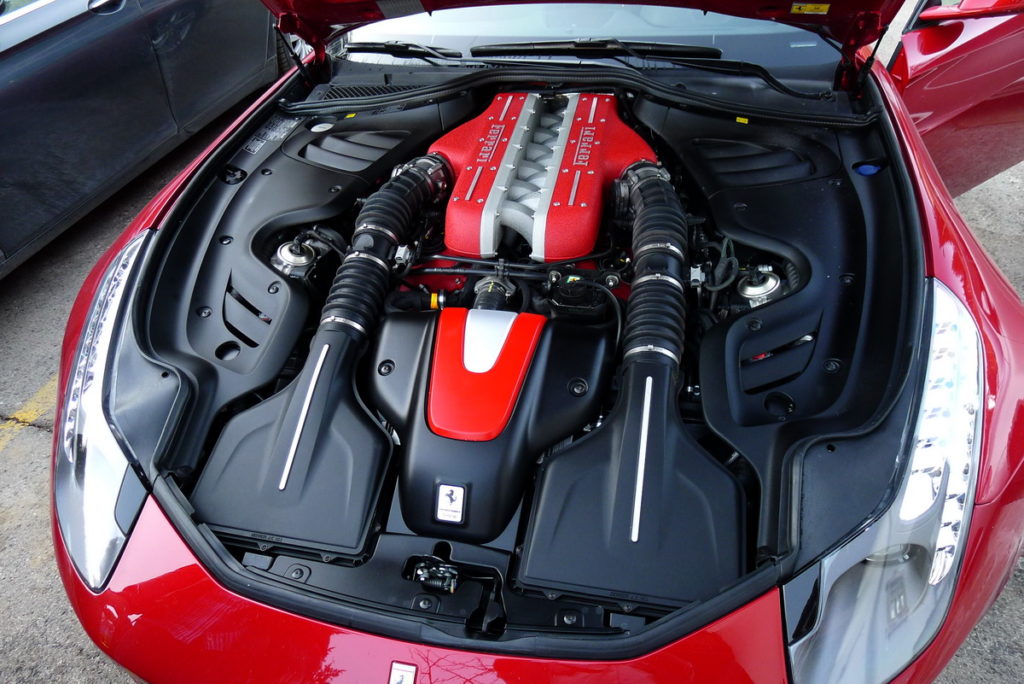 The dash as you'd expect is all computerized. The only analog instrument is the tachometer – the biggest dial, and right in the middle (so it's no Mondeo, after all) – all nice and yellow.
Ciao, amici!