A Business Mecca Through The Eyes Of A Tourist.
Davos (and if you're really with it, the stress will be on the second syllable).
What do people who follow the news know about this place? Yes, only from the news! Davos…forum, economics, politics, anti-globalization, police. The place bursts to life like a geyser on Kamchatka – not very often, but when it does, you know about it.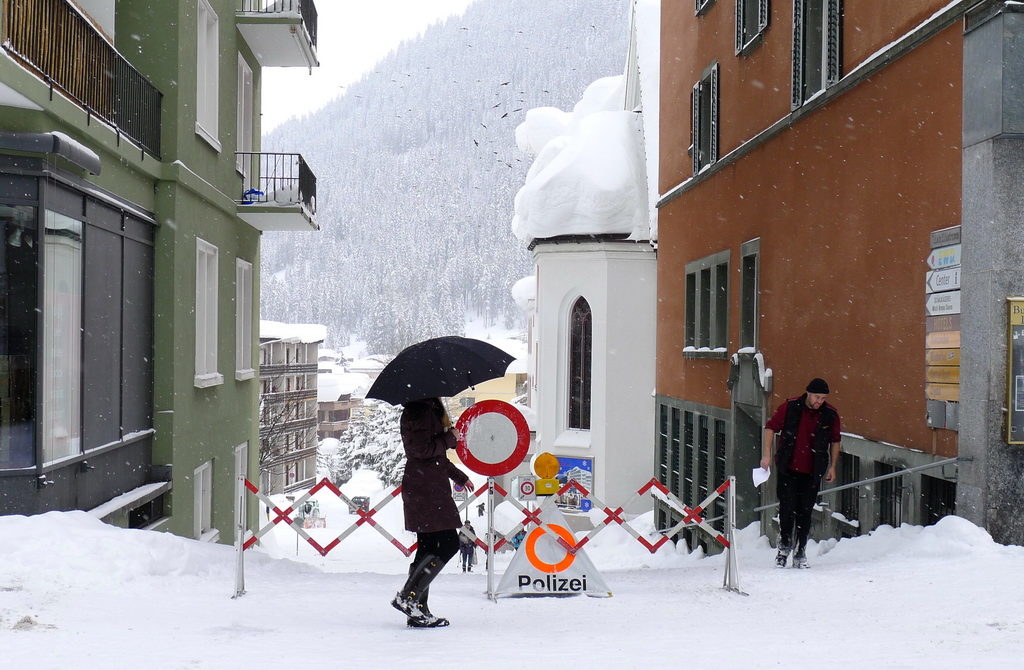 Well, I was here too. For the first two days as a tourist, then things get a bit more serious…
This center of world politics and business is currently in the depths of winter and looks more like an ultra-modern ski resort. Mountains, valleys, ski lifts, skiers, snowboarders and so on. It's a small mountain hamlet. Very small…but with its own railway (I really need to take a ride), conference center and some visible building sites with a total of five cranes working at various points around the town. Not your usual resort…
And right now there is a lot of snow. It's hardly surprising for the mountains, but if 20-25 cm of snow falls overnight in any town, you'd better watch out! Everyone here just put on tire chains and carried on driving as normal. But we had no chains and getting up the hill in a car with poor handling certainly got the adrenalin going… Going downhill was even worse, but we lived to tell the tale.
This is how much snow fell overnight!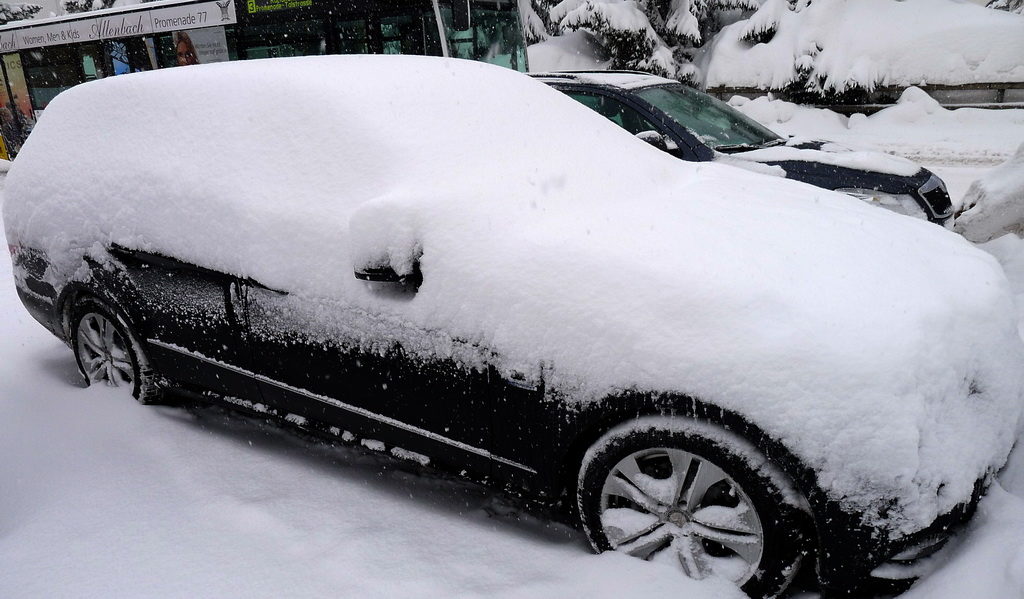 But they say that in Austria, where we arrived from yesterday was complete 'Innsbruck-geddon'. The guys at AV-Comparatives said it was a pity we had to leave so quickly – otherwise, we could have hung around for a few days of fun. All the roads were closed.
A photo of Innsbruck-geddon: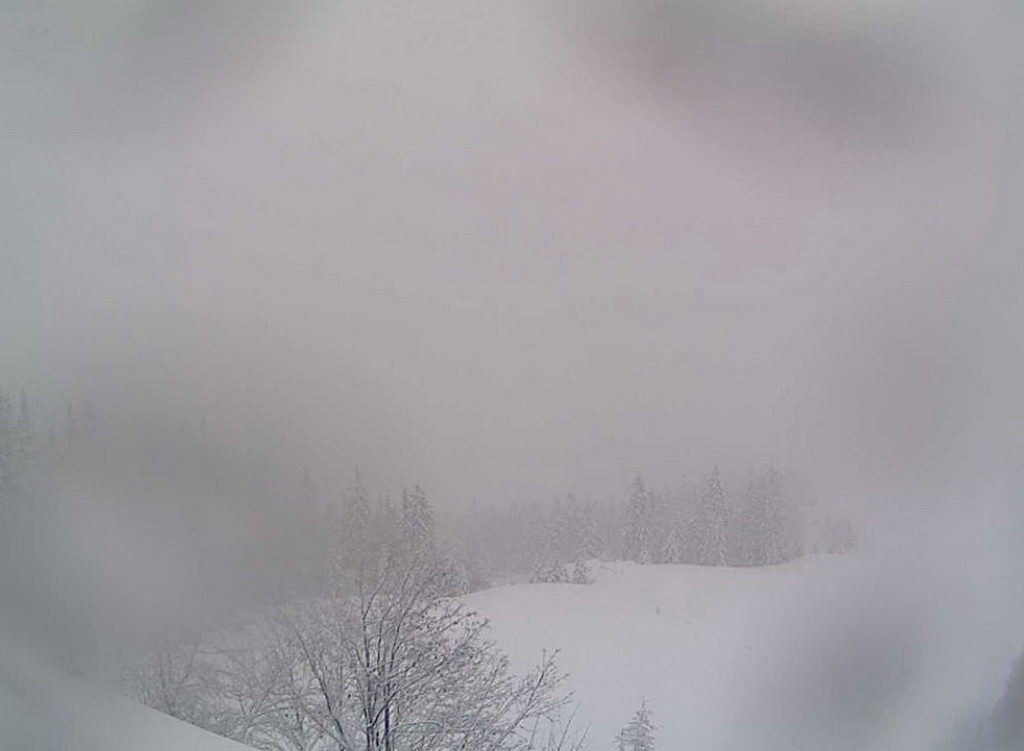 Some other photos from Davos.
This train just blew my mind!!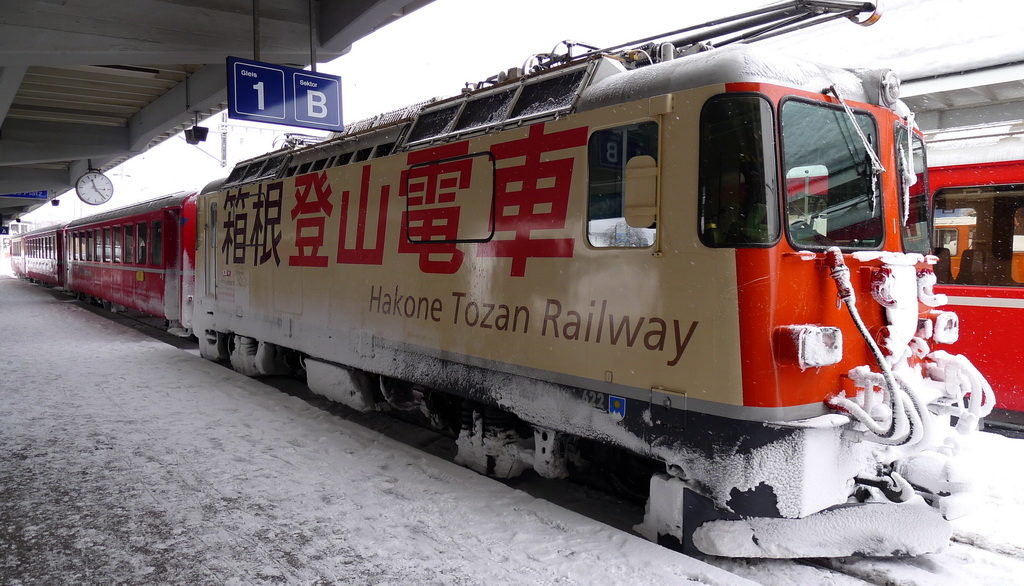 It only dawned on me later that in Hakone (I was there in February 2008) there's a unique mountain railway that is a partner of a Swiss railway company.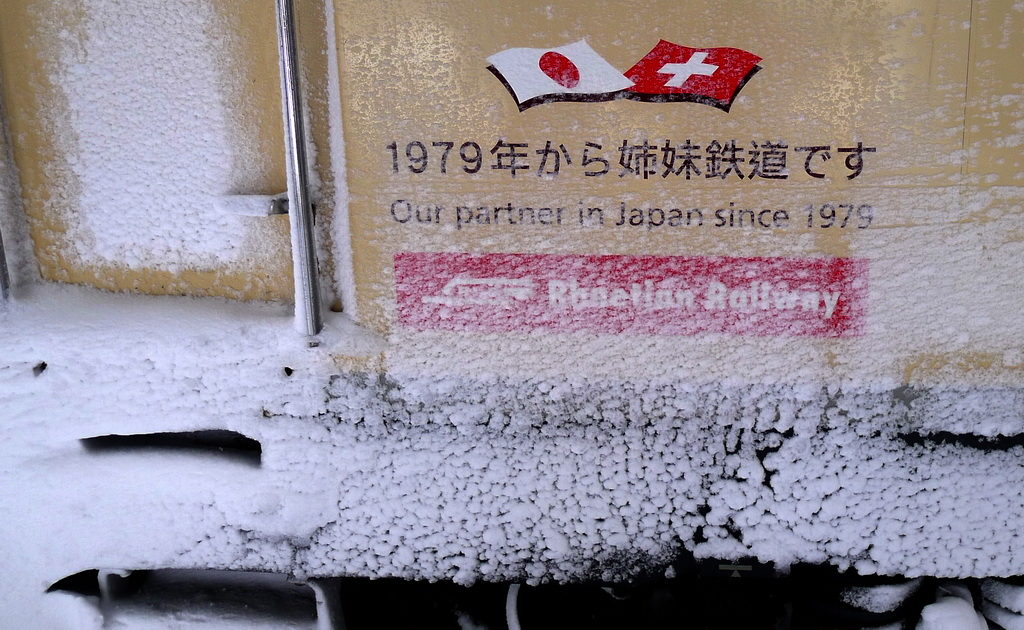 And here are the final photos from this quaint business/ski resort named Davos: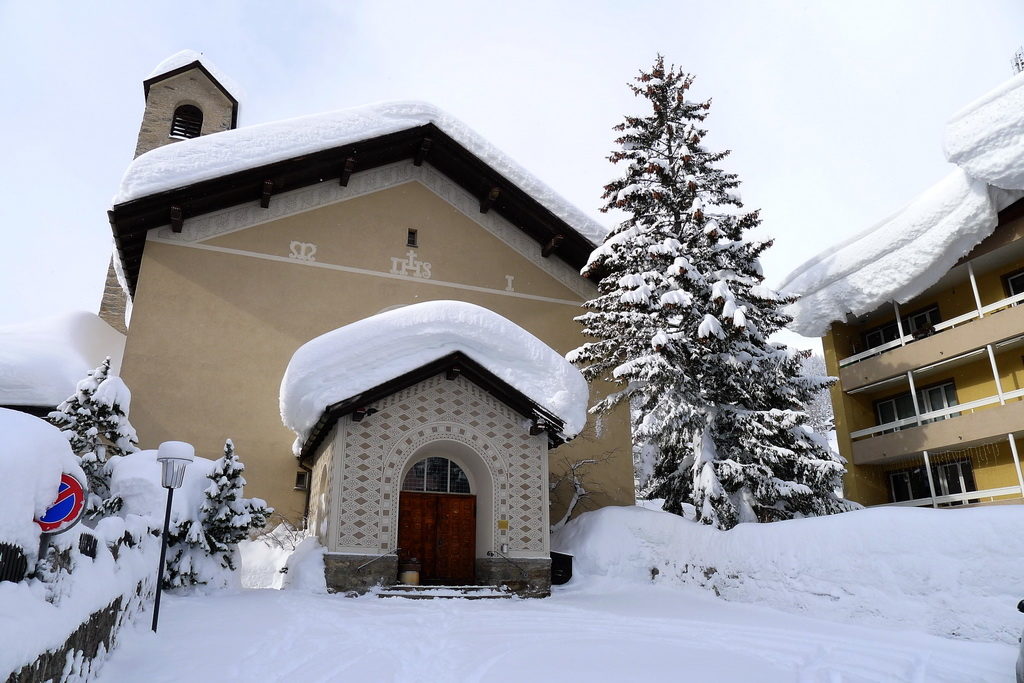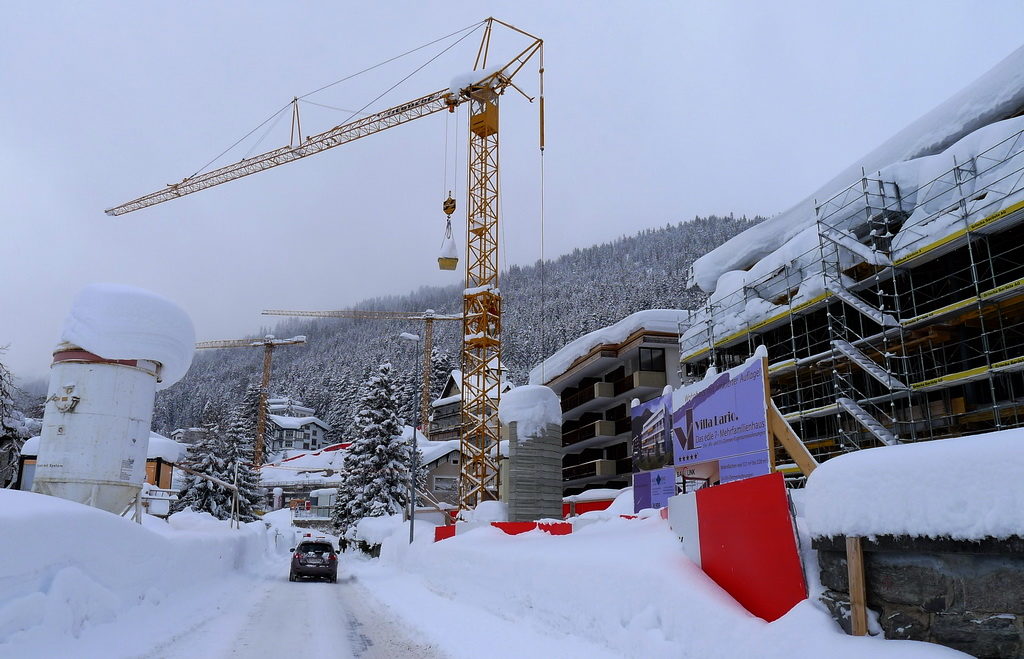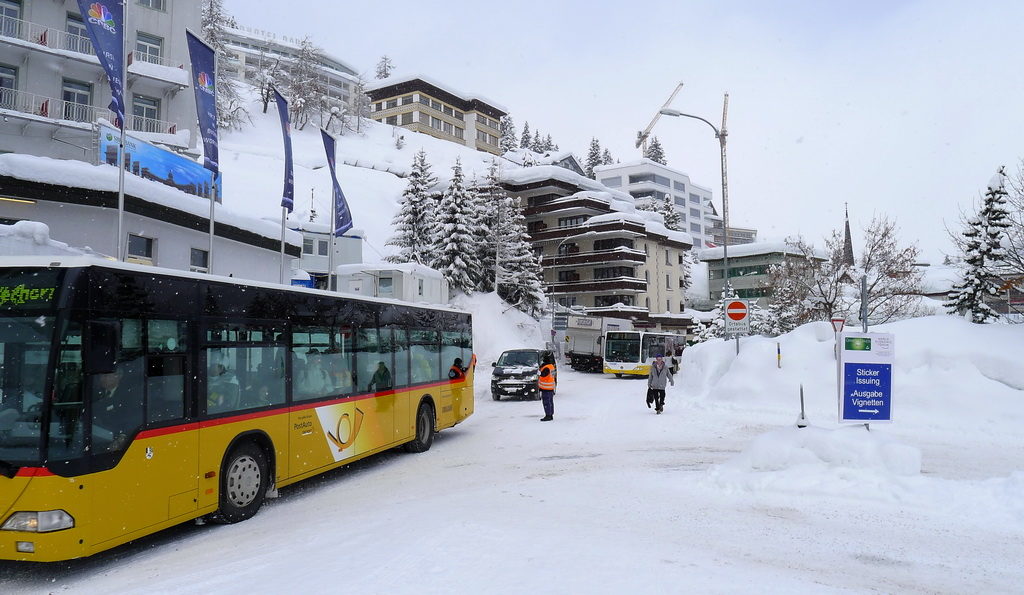 There is so much snow and ice that they were handing out these rather glamorous ice crampons to the delegates of the economic forum!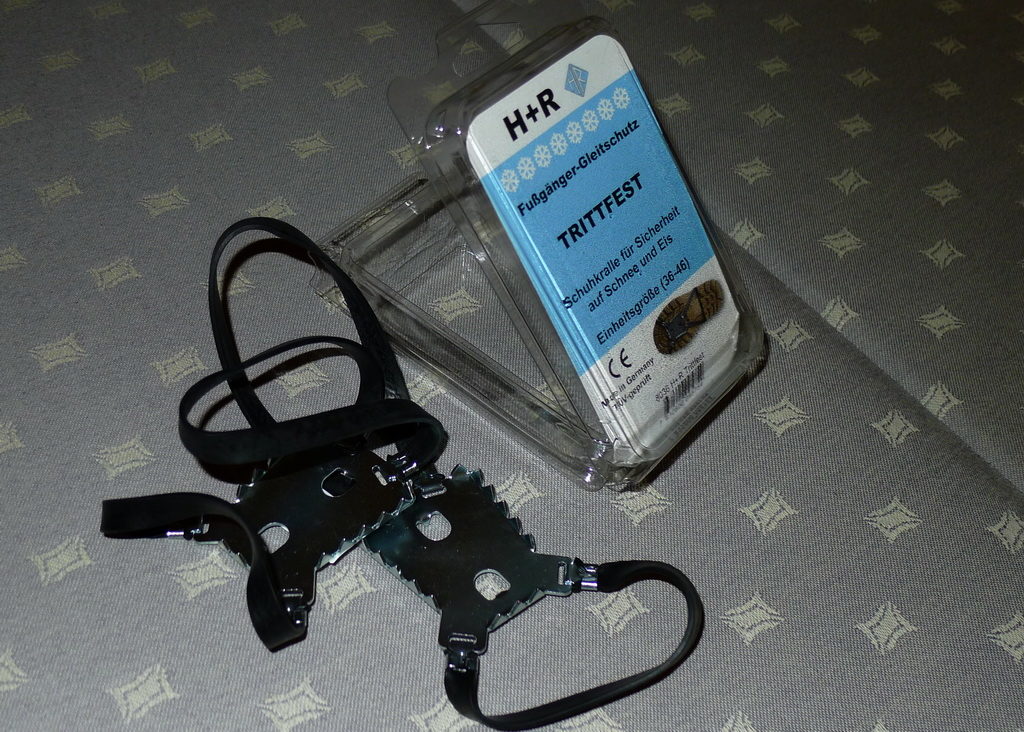 The rest of the photos are here.
That's all for now. Catch you later!