Hi everyone,
I'm back again, this time delivering you an experience from Zhuhai, China (literally "Pearl Sea", 珠海) – one of the seven tracks of the recently launched Intercontinental La Mans Cup series. As luck would have it I was invited to the race on my way to a business meeting (and didn't regret it one bit!).
Although the Zhuhai race carries the proud Le Mans 24 name, it is more of a cover version of the real thing. It's not that much of an endurance race – it runs for just six hours – but it still has the same teams, drivers, cars, rules etc. But not quite the same crowds of enthusiastic spectators…yet. Numbers were low, compared with both Le Mans events and with Chinese motorsports in general, but I think it's only a matter of time before China, as it already has in many other fields, overtakes the established leaders. And this particular event has something else going for it: in Chinese there are plenty of hieroglyphs for "Le Mans" :)
Here is our car getting ready for the race!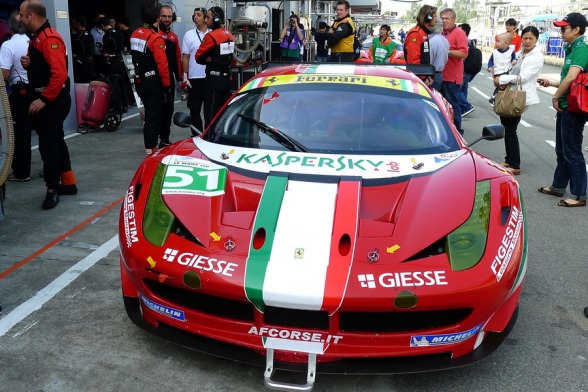 Here are the other cars (mostly prototypes, not GT!) and some traditional Chinese dragons joining the racing ceremonies: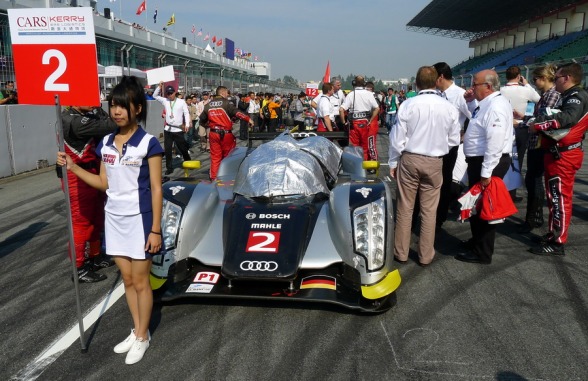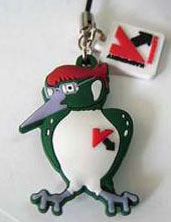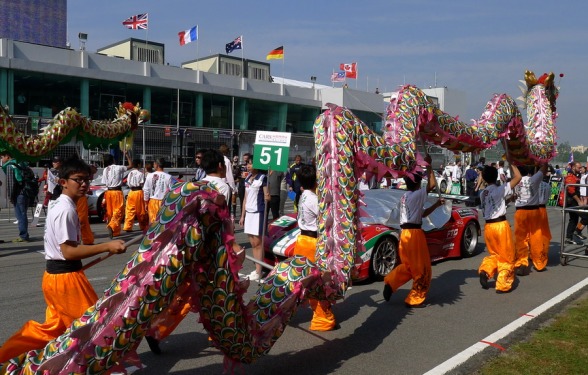 Things were going well at first. We only need a couple more points to indulge ourselves for the whole season…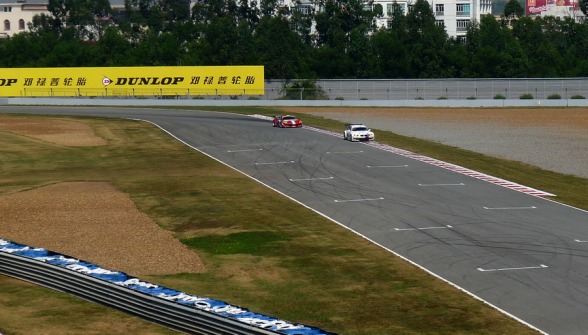 But then the team experienced some unexpected problems with a fuel dispenser (we lost one minute there), then some wheel nuts weren't screwed on properly (resulting in a broken brake pad and costing us 15 more minutes). The second car dropped out of the race because of some engine troubles. It just wasn't our day! At least Alonso did a great job in Abu Dhabi claiming second place in F1!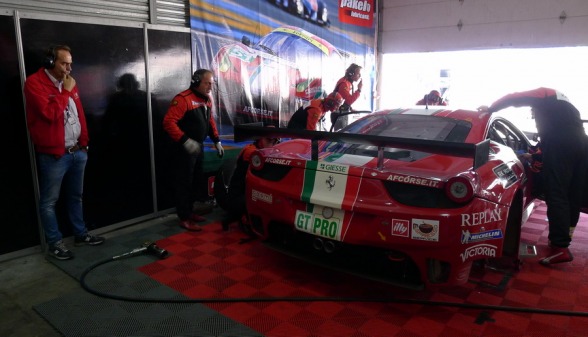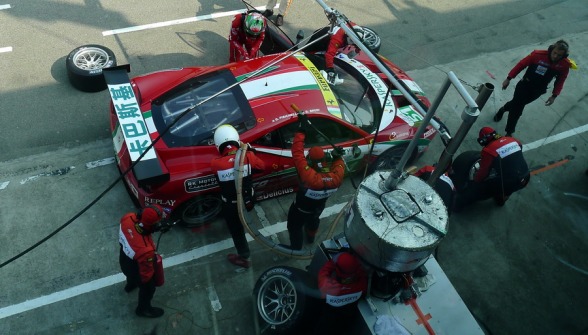 See the rest of the photos here.
Bye for now!