We've recently participated in IFA 2011 in Berlin, Europe's biggest trade fair for consumer electronics. It was the second time we've exhibited – after last year's successful event. According to the official figures, nearly a quarter of a million visitors attended the show this year, with 1,441 companies exhibiting their products.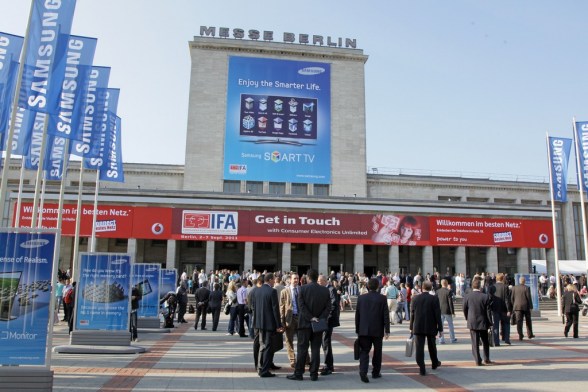 It's not exactly our target audience – we were the only IT security company there – but we are fans of unorthodox marketing and original approaches to things. The very fact that none of our competitors were taking part we actually took as a plus when taking the decision to go to IFA.
Hardware and software for Macs and other Apple products were exhibited in the newly created iZone. In this section of the fair we had a booth dedicated to Mac security, in particular our anti-virus solution for Mac OS X.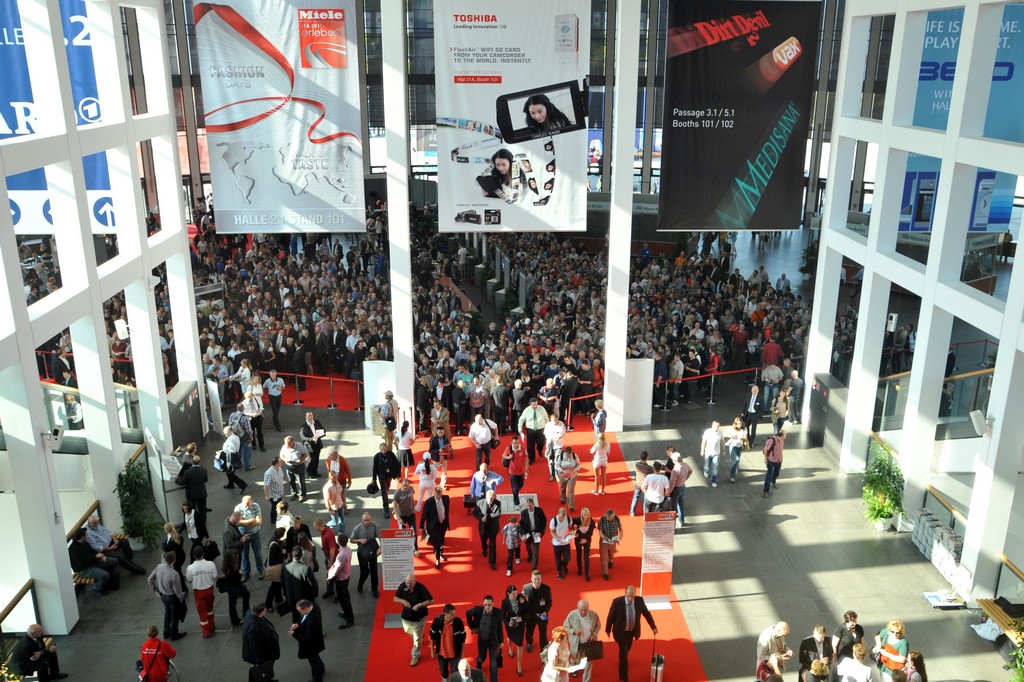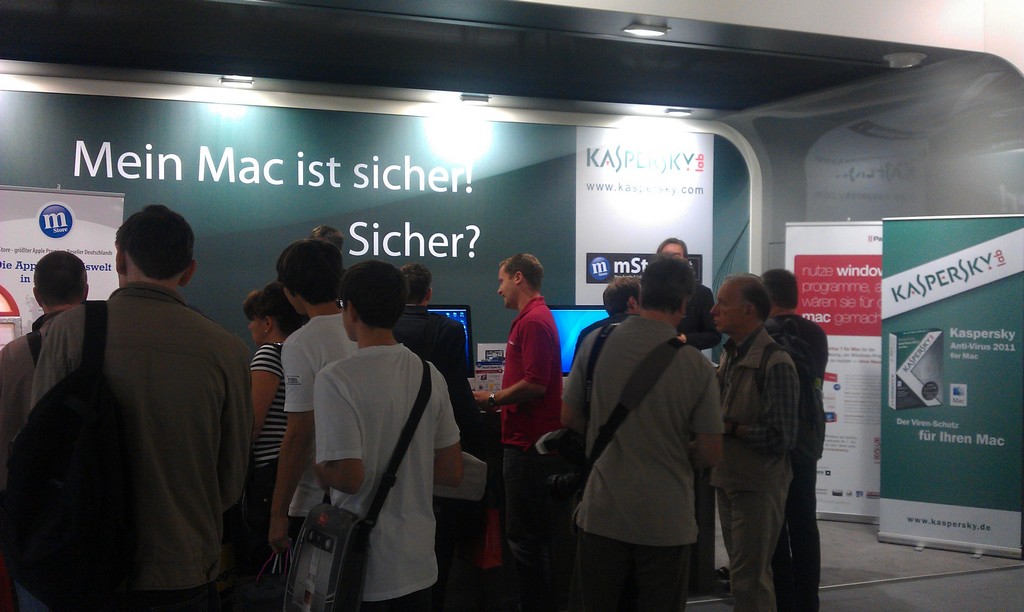 Of course, we were asked again and again about whether viruses exist for Macs and, by extension, whether anti-virus solutions are necessary. Here's what we told everyone:
First of all, there really are threats to Macs out there that need to be protected against (e.g., in the first half of 2011 we recorded 300% growth in the number of attempts to infect Mac OS  with rogue anti-virus programs). Secondly, Apple is very slow in releasing patches for vulnerabilities (and in the meantime while they pull their finger out every Mac is vulnerable and needs protecting). Third – surprisingly to many – Macs can fall victim to the numerous non-Mac-targeting threats (e.g., MITM attacks).
You can find out more about Mac virus/security issues at Securelist.
Nevertheless, the fact remains that the anti-virus market for Mac isn't much to talk about – in fact, it can hardly be described as a market at all. It is more of an attempt to meet corporate requirements, to secure a position in the overall AV market, and to develop the respective technology in readiness for the first major epidemics.
We also held a press conference where our virus analyst Christian Funk gave a presentation entitled "From Joy to Trouble – Security in Home Entertainment Networks". I did not see it myself, but they say that all 44 journalists present were impressed.
Christian outlined the ecosystem of the modern home network, which often includes a whole range of devices: gaming consoles, hybrid TV, e-readers, smartphones, desktops, tablets, etc. The conclusion was simple: such networks are very similar to corporate ones, only they don't have a competent administrator, proper security policies, or reliable (or unified) protection. And something needs doing about this.
By the way, this multi-platform, multi-device user-centric approach is now being marketed in Japan and was recently announced in the US and UK as Kaspersky ONE. Once we see the results, we will start introducing it in other countries.