今晩は (Konbanwa [good evening]) everyone!
Last week, right before going to the Monza GP, I was in Japan meeting the team at our Japanese office and launching a new generation of our personal products.
I was here last in April, and since then nothing much seems to have changed, but there was a noticeable lack of both cherry blossoms and sun, which would have been nice.
The Tokyo Sky Tree is nearly finished. The old TV tower's spire is still bent, but wobbles less (so they say – I haven't experienced it myself), and the worries about Fukushima seem somehow to have eased – people are much calmer than before. The flight went smoothly, helped by a viewing of Die Hard!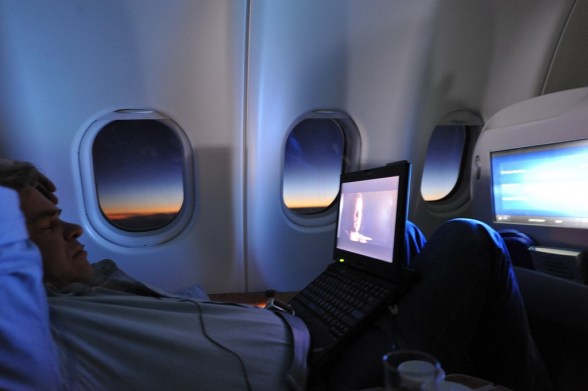 Aeroflot as usual tried its best to provide good service, but they still couldn't manage to turn on the power for the seats. After a failed reboot of the seat (btw, the entertainment system operates on Panasonic-made Linux, and its diagnostic display when loading up looked most peculiar on the screen in the seat in front of me), the stewardess just shrugged her shoulders and joked that "it's probably the anti-virus not doing its job properly". Quite. In fact, I wonder what AV Aeroflot uses? I should call them up…
Another annoyance with flights to Japan is all the shaking about when landing at Narita International Airport. Almost always the plane (and these are no Fokkers, but Airbus A330-300s or Boeing 747s) throws all the passengers around – something that never fails to wind me up. No, I still don't quite "get" the way they deal with turbulence here…
After returning to a reasonably normal physical and mental state after the long red-eye flight and adjusting to the five-hour time difference, we went for a nice walk around the Tokyo Imperial Palace (for me this is now a tradition). We were lucky that the palace was right next to our hotel.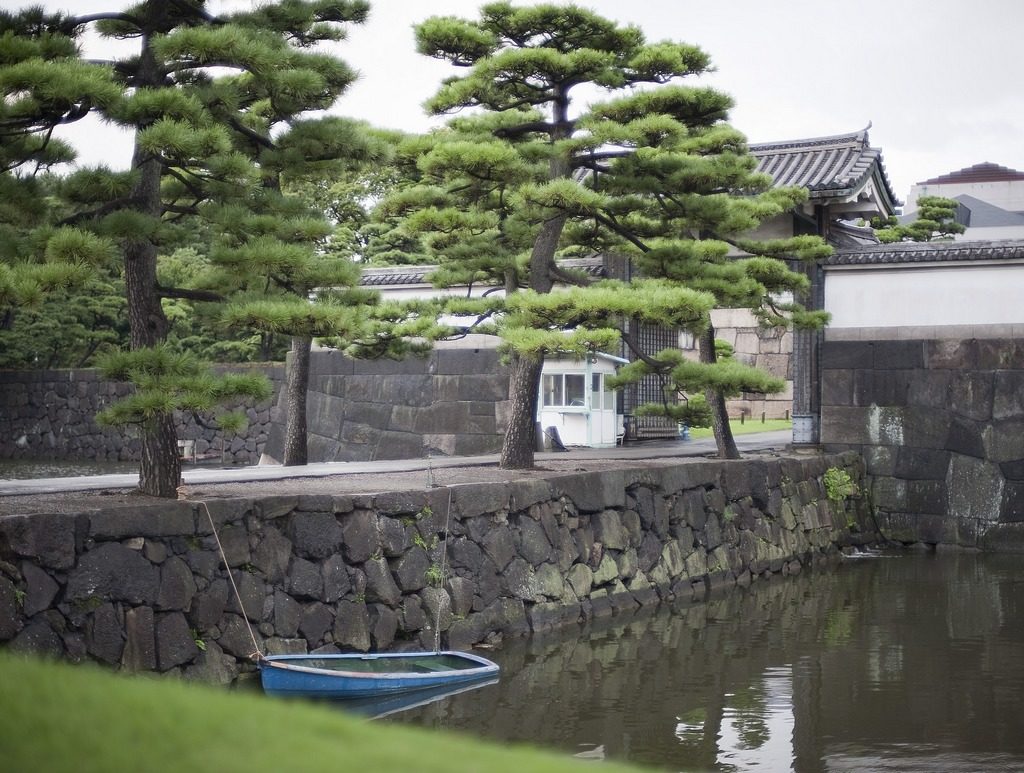 Alas, with large dark clouds overhead and with no cherry blossoms to be seen anywhere, the surroundings weren't quite as bright and colorful as they were in April…
Our second day in Japan was a real long one.
This is how it went. At five in the morning we headed off to the famed Tsukiji fish market, only to arrive there to find out we were too late for the first fish auction (at 05:30). And after getting up so early! And since the next one only started at 09:00, we decided not to wait around for it. In all: epic fail!
Later, after the whole of Tokyo had already woken up, we visited our just-opened new office where we had some business meetings and interviews.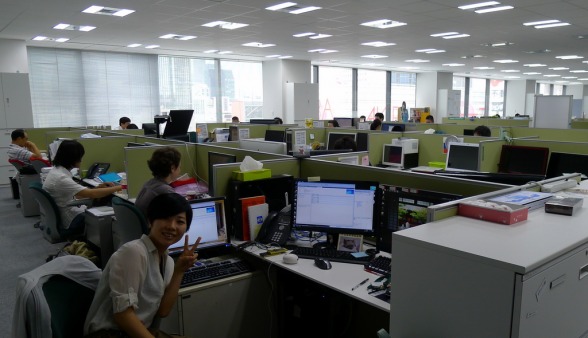 But the end of the day made up for our early morning mishap. We were serenaded with the unique traditional Awa Odori national dance.
And to top it all, after joining in the dance ourselves, we won the prize for the best Awa Odori dancing!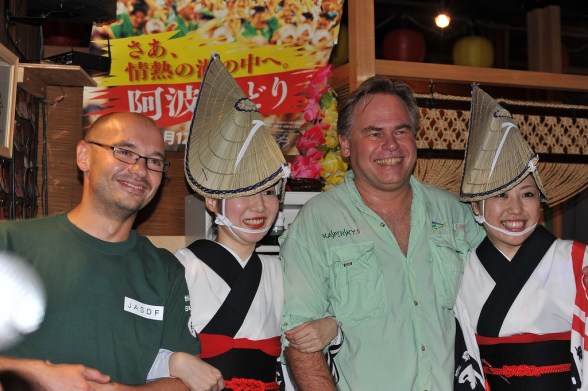 We were there three days and not a single earthquake! The Tokyoites were also surprised, and seemed to regret that we didn't get to experience one!
But we had other things on our minds besides expected earthquakes. For example: we launched a new personal product! Or, more specifically, in Japan we started testing our new "three-in-one" personal product: "multi-platform security", where you purchase licenses for Windows, Mac and Android devices all in one package.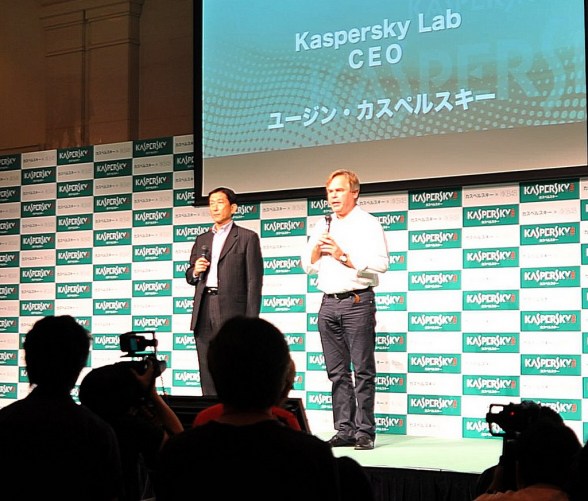 It's a serious experiment and the "royal launch and christening of the ship" became the center of attention of an incredible concentration of the very latest and most expensive – Japanese, of course! – photo and video equipment. In all there were more than 140 journalists from all sorts of different types of Japanese TV channels, newspapers, and online magazines.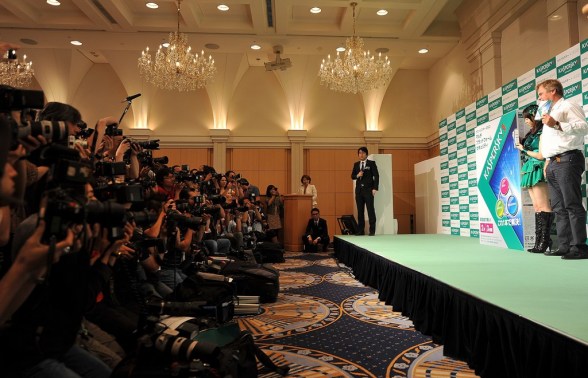 Like last year, the new product was launched to the accompaniment of the popular female pop vocal group AKB48 – made up of a total of 60 members split into four groups. What happens is fans vote for their favorite members, and in this way the whole country gets worked up into a lather – much like with the UK's X Factor and the US's American Idol.
In the evening our Japanese office treated us to my favorite "shabu-shabu" – thinly sliced, super fresh, marbled beef boiled in vegetable broth. Yum! We also tried Natto – a unique traditional dish. Not a meal for everyone but you should definitely try it at least once.
Later, everyone!