Check out this photo I found in the local paper La Gazzetta Sportiva. Alonso looking cool – but look at the background!

The start of the race was really crazy… The adrenalin was pumping like mad (in the stands too).
We invited some guests to Monza this year – all our very favorite partners and journalists. Here they're getting ready to see all the action on the TVs hanging from the roof, and of course live too – right next to the starting/finishing line!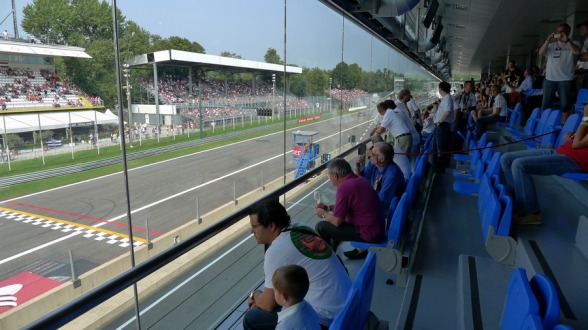 No matter how many times I've been in the garage, the photo-mania never abates. This isn't just any old garage, after all…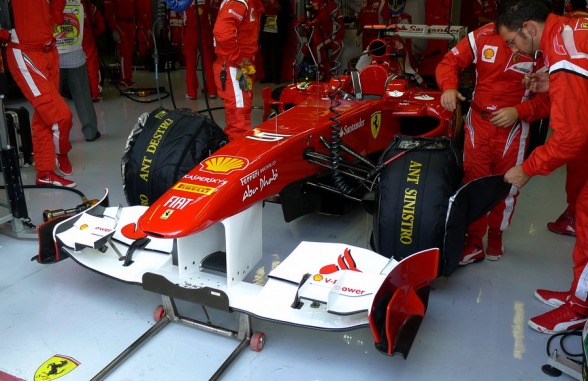 And do you know what the drivers drink gallons of before the start? Brazilian guarana! I too am very fond of this special liquid. So if anyone is coming to Moscow soon from Brazil – you couldn't bring a box of concentrate with you, could you? (Mixing it with water in a ratio of one to eight or even ten makes for a really special beverage; if only it was more readily available in Moscow…).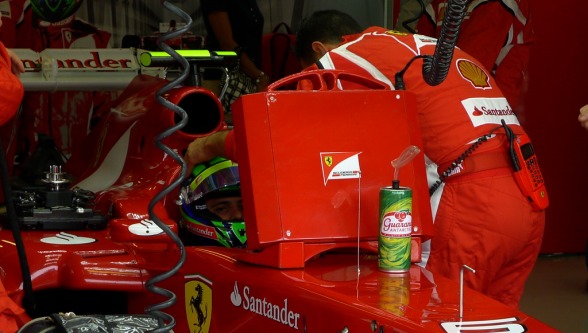 And we're off!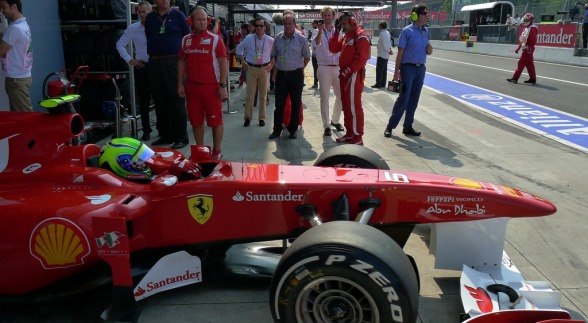 It was the first time I was right by the starting line for the start…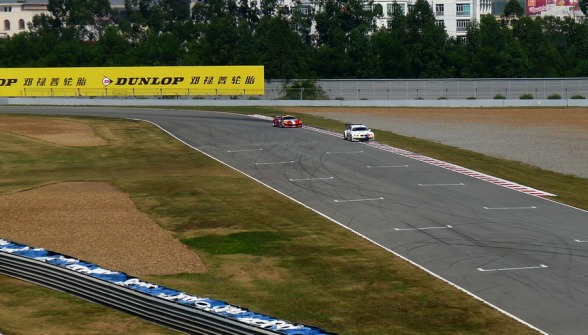 The start. The view from the garage.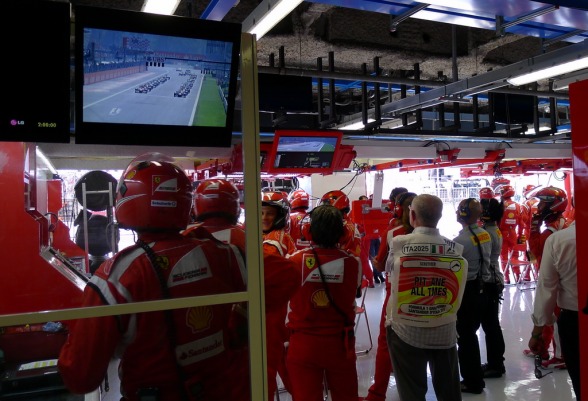 Champagne shenanigans. Alonso – number three. But at least he's on the podium, and he's this season's number two driver!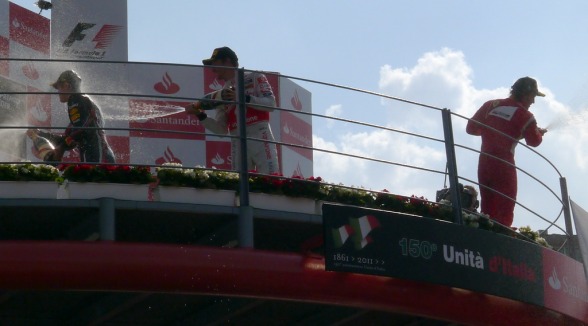 And that's it. Monza – thank you and farewell!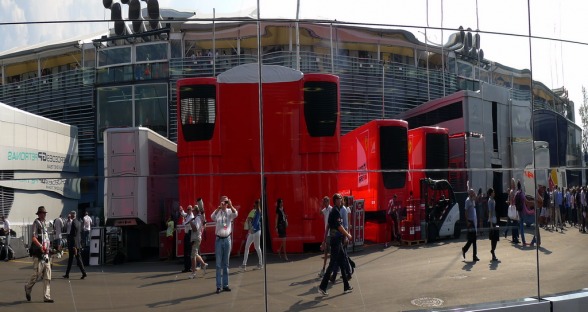 You can see the rest of the photos here.