A Sudden Career Change that Started a New Generation of KL Products: Nikolay Grebennikov in the Spotlight.
My special guest today is Nikolay Grebennikov, the company's Chief Technology Officer.
He is probably the most illustrative example of how a hard-working, results-driven professional can wind up in a fast-growing business environment. Indeed, his career path resembles somewhat the classic search for and reaching of the American Dream, since he's achieved a breathtaking career rise. A significant step in this rise at KL came in the form of an unexpected job change – to go and run the company's software development department – which resulted in the rolling out of a new generation of security products that became the foundation of our tremendous success on the global market.
Judge for yourself: a typical 33-year old yuppie who barely made his way through KL HR in the first round, but who quickly proved himself and gained weight in the company, proving his ability to lead the most sophisticated of projects, and ultimately going on to lead the R&D department – our largest unit – comprised of more than 830 employees.
He's certainly a workaholic – but only in the positive sense of this word. At first I was rather pleasantly surprised to come across him working in the office at weekends. After a while I realized he was working seven days a week all the time! Not long ago he changed this overdoing-it habit and now works the standard five working days – but still late into the nights.
Nikolay doesn't really do banter, so when circumstances force him to engage in small talk in the back of his mind I'm sure he thinks about how he could be making better, more productive use of his time. He's a man of action and efficiency (can't complain there!). When speaking he is very concise, specific and to-the-point. This is something you'll surely notice in this interview.
Short Bio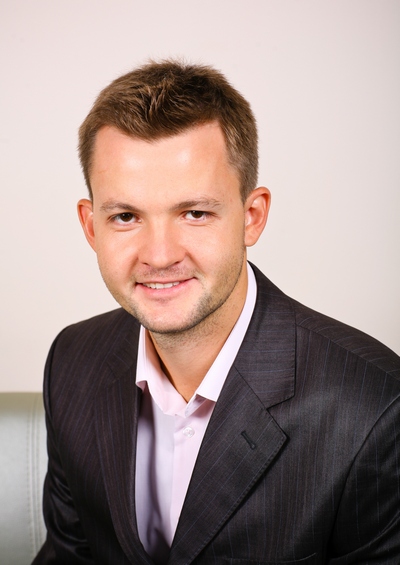 Nikolay joined the company in 2003 as a systems analyst for the Kaspersky Anti-Virus for Windows Workstation 5.0 project team, and within six months was heading the Kaspersky Anti-Virus 6.0 team.
He was then appointed Deputy Director of Innovative Technologies in charge of all new research, including proactive defense, heuristic detection, and defense against data leaks, keyloggers and rootkits.
From 2009 Nikolay has been Chief Technology Officer, managing the company's research and development.
Before joining Kaspersky Lab, Nikolay worked as a device driver developer, database programmer, general software programmer, and project manager for several IT companies based in Moscow.
He has a Ph.D. in Computer Science from Bauman Moscow State Technical University based on his work on information security. He was recently shortlisted as one of the world's top 100 most influential voices in IT security. Nikolay is a passionate chess player and was the only person in KL who drew with Anatoly Karpov in a multiplayer game during the recent Security Analyst Summit.
You can learn more about him here.
So Nikolay, how did you get to start working at the company?
I responded to an ad in the paper and came for an interview. At first they didn't want to employ me!
I see. Pure and simple, straight and to the point! What do you think about your ending up at the company? Was it luck, chance, destiny, or something else?
I think that nothing in this life happens by chance. Kaspersky Lab seemed to me one of the best Russian companies developing software. And that's how it turned out to be in reality, and with the passing years it's becoming better and better.
When did your career in the company experience a sudden change?
You'll no doubt recall: our first serious conversation took place about a year after my arrival at Kaspersky Lab. At that moment we were having a tough time with the development of version 5.0 – the deadlines for development had been exceeded and, most importantly, the very essence of the architectural solutions that formed the basis of the product was in doubt.
The architectural alterations took a long time. In the end, to satisfy short-term objectives the project was taken over by one of the then project managers, and I became manager of the 'Prague' project – working on prototypes of our home use products.  Out of this prototype grew the whole range of our new generation products. Now I understand that without your help that project would never have begun. It was a strong-willed and brave decision, which determined the future of the company.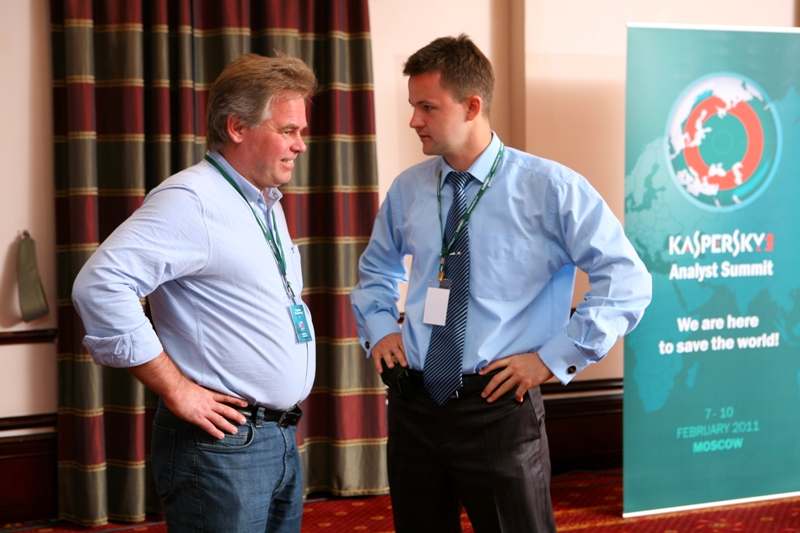 You've worked at several software development companies. How does KL differ from them?
It's tricky comparing the two. I'd worked in the past at small firms, while KL is of course a large and well-organized machine manufacturing first-class products. What's important for me is that I enjoy working here.
First, I don't know of another more successful software company in Russia. Second, I enjoy, on the one hand, the extremely concentrated focus, and on the other, the very creative atmosphere, due to both of which we come up with bold, innovational ideas, which find application in products. And last but not least, I like working with you. You have a rare talent to create a certain atmosphere within the team: people start to work more effectively and cheerfully, I find. It's difficult to explain, but I guess it comes down to charisma.
I'm flattered – thank you.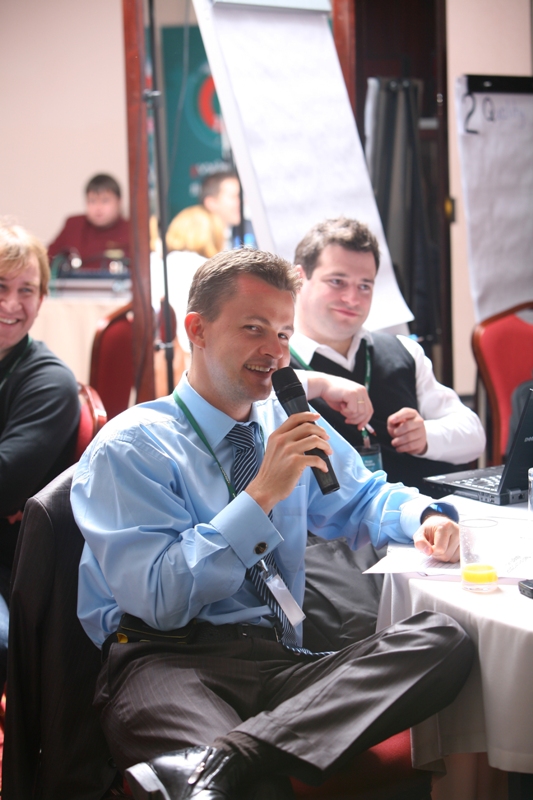 How difficult and interesting is it being the Chief Technology Officer? Tell us a bit more about your work.
It's quite simple. I am responsible for the development of dozens of products, worked on by hundreds of people; for research (anti-virus, anti-spam, whitelisting); technical services; and the technology policies of the company.
The 24 hours in a day can't really cover it all.
But to manage all this I have a superb team of senior R&D managers heading the different subdivisions of the department. Besides, we recently moved over to working in a matrix structure. Now we have resources earmarked for the different subdivisions (for roles as part of software development) and a project management subdivision, whose managers plan and implement projects using teams of recruited specialists. Such an approach allows to accumulate expertise and best practices and to standardize development in the company. Besides, flexibility in terms of reacting to enquiries from business increases, since the teams in the resource pool are dividable.
In general, the work of the CTO is extremely interesting and absorbing. I'm very glad to be working with such a great team of specialists – who are also just really great guys, and with whose help we can together move mountains!
Does your success ever go to your head? Such a meteoric rise, after all…
I don't think that my career was accidental or unexpected. I guess I quickly climbed the career ladder, but it took a lot of hard work. And yes, it was in one specific direction – the one which I'd studied at university and dedicated my life to as a professional.
A clear example of this is my current position and range of responsibilities. It didn't all just come about from nowhere as if out of the blue, and it wasn't so unexpected for me myself. On each step of the ladder I was entrusted with a wider scope of work, and I didn't have to roam around different professional spheres. From 2009, in addition to managing the research subdivision I was given product development.
And no, success hasn't gone to my head. I just spend considerable time analyzing my performance and decisions.
When I go home at night on the metro, I get to thinking about the day – whether it's gone to plan or not quite. I also always try to look at work situations from a fresh perspective… but then, sometimes, after the seventh meeting of a day, one starts to get a little fuzzy.
At the age of 33 you've already achieved rather a lot. How would you advise others to get ahead in a similar way?
Be ambitious, and gather all the expertise and experience you can in the field in which you'd like to excel. Analyze the environment and your own actions, try to look at questions from different perspectives, and constantly think of possible improvements. On the basis of such analysis and expertise/experience, plan your activity and act; of course – with a passion!
At what time of day do ideas come best?
That's a tough one. I'd say at different times. However, there is a theory whereby, if one fills one's head with complex problems or tasks that need solving, it's best to do this in the evening, especially Friday evening, since the brain will continue to analyze the matter unconsciously, even at night and over the weekend. And this is the reason for (Monday) morning eureka moments.
What was your first real achievement in life, one that you performed excellently and about which you are proud?
I remember well how I won a chess tournament at sports camp and was awarded a second ranking.
I also remember how I earned my first wage – working as a demonstrator during a grandmaster tournament in Moscow when I was around 14. Back then demonstrations were all manual, and after every move I had to use a pole to move a piece on the large duplicate board the audience were watching. I remember a young Viswanathan Anand [Indian grand master – the current World Chess Champion] playing, and my moving his pieces two or three times.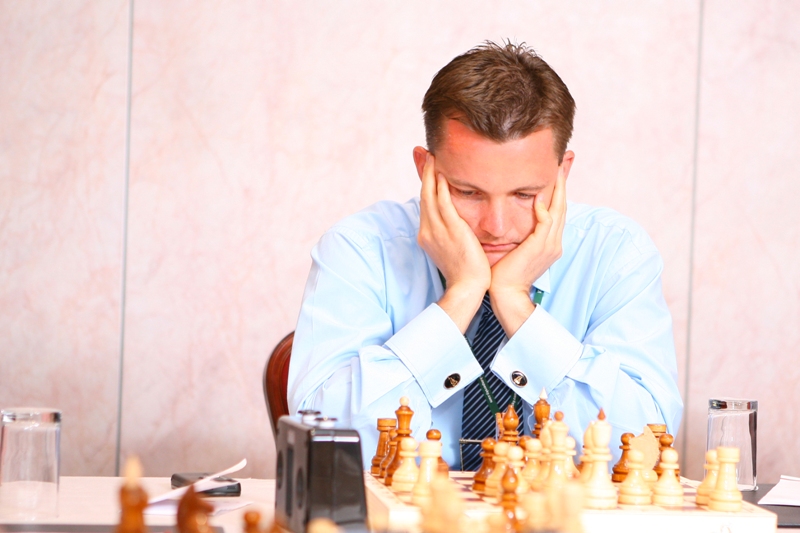 You have quite a chess history/background. What made you decide to pack it in?
I wouldn't say that it's fully in the past. I still practice now and again, but of course it's become purely a hobby.
Yeah, in my youth I played some excellent chess, won some prestigious junior tournaments, and I was thought to have a bright future ahead of me. I even got myself a reasonable FIDE rating.
But when the questions of a higher education and my future in general came along, I opted for Bauman Uni. It seemed it would provide more stability in the future. Now, I don't regret a thing.
What would you spend a million dollars on?
To make sure my parents were well provided for, and to start my own business in the hi-tech field.
So we'd be competitors?
The high-tech sphere is very broad – there are plenty of untrodden paths and interesting areas to be developed in it.
I can tell you already want to get back to work. Therefore – short, quick questions:
Do you have any dreams?
I try to make dreams come true in real life. But I don't think I have any special kind of dream in the traditional sense. I just set myself goals for certain life stages, and try to reach them.
Many Russian guys in their childhoods wanted to be astronauts when they grew up. Was this the case with you too?
My mum tells me I first wanted to be a doctor, then a soccer player, then, and this bit I remember too – a chess player.
How do you wind down after work?
"After work" for me normally means the weekend. On weekdays I normally take my work home with me and am up till the small hours.
I relax with my family. My daughter Polina is a source of constant inspiration. Time spent with her and my wife Natalya fully recharges my batteries.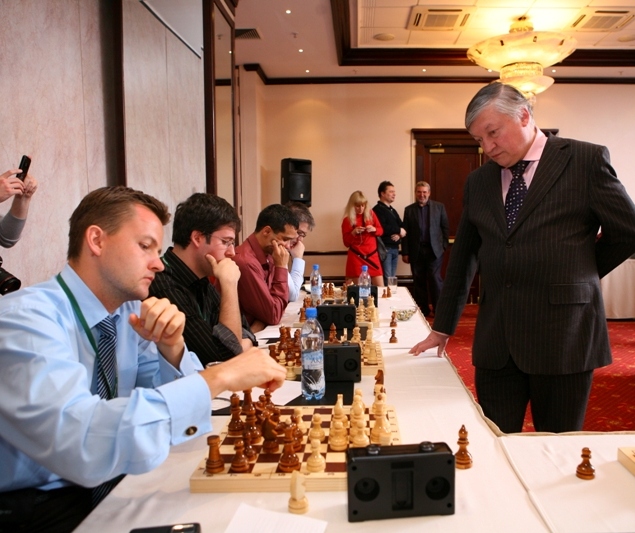 What do you do in your free time? Besides spending it with your family?
I hardly have any free time at all! When I do get some, I play chess online and remember my childhood.
No fishing?
I've nothing against fishing, but prefer to pick mushrooms. Very Doctor Zhivago.
What was your favorite subject at uni?
Math.
Any pets? A cat? Dog? Hamster? Lizard?
Three cats.
What car do you drive?
Chrysler Pacifica – perfect for families and trips to the shops.
Favorite book?
A single fave book – too hard to say. As for business books, Good to Great by Jim Collins I really enjoyed. Fiction-wise – I prefer Russian science fiction and fantasy.
Favorite music, film?
No clear preferences. What stood out recently was "Surrounded" by Nick Glennie Smith from the film the Man in the Iron Mask, and the main theme by Kai Rosenkranz fin Gothic III.
And I can't think of a favorite film. I watched "Flightplan" recently – not bad; and I liked the first two parts of "Underworld".  You've probably already guessed that my favorite actress is Kate Beckinsale.
Thanks for your time Nikolay!
Hopefully we didn't miss any virus outbreaks while chatting here! Let's get back to work!
See more from the "In-the-Spotlight" series: